There are so many peoples who have oily skin. Oily skin is one of the skin type that always give a shine to face. Oily skin always effects on our beauty as well as destroy the personality in a crowd. Peoples having oily skin always do so many sorts of things to get rid of oily face but they don't know the causes behind the oily face. There are so many reasons of oil on face but here i am discussing with you 5 main reasons that make your skin oily. Let's read out the article below:
5 Main Reasons That Make Your Skin Oily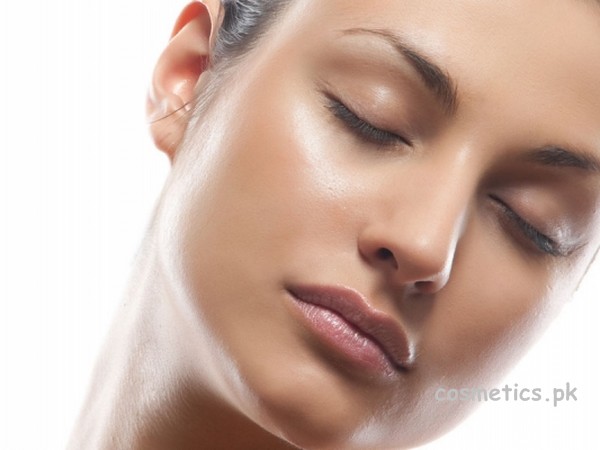 What Is Oily Skin?
Mostly oily skin is from heredity and if you have oily skin then must be your parents skin also oily. Oil on faces is also cause of changes of hormones that's why the teenagers having oily skin, faces the problem of acne.
 1. Environment:
Changing of environment is the biggest reason of oily skin. Excessive humidity and moisture may cause of sweat and make your skin oily. In humidity days, you should have to use always facial cleansing face washes or gel to prevent the skin from oiliness. Branded cleansers always purifies your skin completely and also removes dead cells and dirt from skin and make your skin fresh and healthy.
2. Genetics:
Genetic is also an another most common reason of oily skin. If your parents or anyone in family has oily skin then there is most of chances that you have oily skin. There is a sebaceous glands which produces extra oil and those genetically oily skin that more likely to include clogged pores and breakouts.
3. Extra Use Of Makeup:
Excess of everything is alwyas cause of bad results. Makeup is considered to be as the most important part of our life but it is also very known that excess use of makeup is harmful for our skin. It is very important to remove makeup with toners and cleansers. But for looking younger and more clearer, we always use cosmetics in extra amount. We do facials and cleansing daily to look beautiful but we don't know that extra use of cosmetics are very harmful for skin and also cause of oily skin.
4. Hormonal Changes:
Changing in hormones is the main reason of producing oil in skin. In women, hormones always change throughout life such as pre and pre-monopause. It is the main reason that cause of oily skin in women. Your skin becomes more oily in the period of pregnancy also.
5. Stress:
Androgen is the main factor that produces oil in skin. If we take stress then our skin becomes more oily. It is also the main reason that make your skin oily. It is true that we live in a stressful world but we have to live happily at least for our healthy skin.
There are so many others reasons of having oily skin such as diet, age, your living style, sun tanning and so on. But it is important to get a better solution of oily skin.
How Can Prevent Skin From Oiliness?
There are so many cleansers, astringents and other products which are available in markets easily. These products are giving a better solution to prevent your skin from producing oil. You can also use homemade facials and home remedies as they always work. If you will not get a perfect solution for them then must be consult your dermatologist.
Remember!! it is very difficult to treat oily skin but believe me not possible. You must have to try to control it now!!
Do you like this post if yes then must be share your thoughts in a comment box 🙂