What is Glycolic Acid Cream? This is a question that is very common in women now a days. What is glycolic acid cream and how it use as a skin regimen. This post will give you answers of these type of all questions. Let's read below the article about Glycolic Acid.
Glycolic Acid Cream – Benefits, Side Effects and Price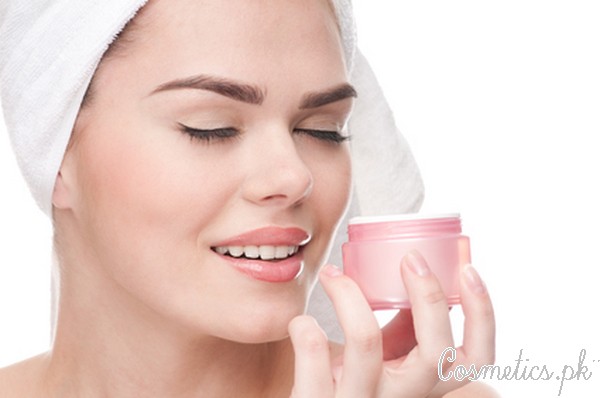 Basically, glycolic acid cream is a skin regimen that is mostly using to treat different skin problems. It makes skin flawless and also keeps it in shape when use daily.
What is Glycolic Acid Cream?
First of all, i would like to mention that, glycolic acid cream is famous as a skincare cream. It is made from glycolic acid, which belongs to the group named Alpha Hydroxy Acid (AHA). It is an acid used in different concentrations. When you go for purchasing any skin care cream, you have to pay attention on the concentration of glycolic acid cream. It should be maximum 5% to 20% in any cream.
(You May Also Like: Top 10 BB Creams In Pakistan)
Usage:
Glycolic acid cream is very essential for skin. It works like an excellent skin care regimen and treats different skin problems. It also works as an exfoliate and moisturizer. It can remove dead cells and makes your skin healthy. It is best for acne, stretch marks, blemishes, redness, and scars. This acid cream works well for both dry and oily skin.
For Dry Skin:
This cream acts as a moisturizer for dry skin. It also exfoliates dead skin cells very effectively. It also treats so many skin irregularities when the damaged layer is removed.
For Oily Skin:
It is very effective for oily skin. It cleanses the pores and also reduces the oil from skin. It also removes greasiness from skin and make your skin very healthy.
Benefits:
There are so many glycolic acid creams for skin. When it is applied as directed then it breaks down the chemical bonds and keep the dead skin cell together. It nourishes the skin and reduces wrinkles and other irregularities of skin. The common skin benefits of glycolic acid cream are below:
You will get beautiful and radiant skin with original color as well as texture.
It removes stretch marks and scars speedily.
It cleanses the pores effectively and reduces their size.
It fades fine lines and make skin healthy.
How To Use:
Glycolic acid cream is very easy to use. You can simply apply on any part of body at any time. It never disturb you in your daily routine life. If you are using this cream first time then must try out it on a small area of skin for a week to make sure that the concentration of acid in the cream is not too much hard for your skin.
Simply, apply small quantity of cream to any part of skin. Thin layer of cream is needed and must use daily for better result.
Side Effects:
More than 10% of glycolic acid is not safe for skin.
Low amount of concentration is considerably ineffective.
May be peeling, leaving black and brown spots and also scabbing problems.
It can cause of inflammation, redness and itching for sensitive skin.
It makes skin prone to sun damaging, but it can be avoided by using good sun cream.
May be cause of swelling and stinging sensation but it will go in a few weeks.
Price: