Have you got frizzy and curly hair? If yes, then straight and silky hair is definitely your dream, But when we come to talk about straight and silky hair, then it doesn't mean to iron, blow dry or any straightening treatment. There are so many products are available inside markets that are claiming to lock your hair and straight them. These products have effective but leave so many side effects to hair. If you want to straight your hair without having any side effect than must use Hair Straightening Shampoo And Conditioner. Yes, Hair straightening shampoo is the most common and best way to get straight and silky hair. Here in this post i am sharing top 5 hair straightening shampoo and conditioner which are available in Pakistan.
Read Also: Top 5 Anti-Hair Fall Shampoos In Pakistan)
Top 5 Hair Straightening Shampoo And Conditioner
I have collected this list and reviewed so many shampoos and conditioners and finally found these top 5  which are best according to user ratings. These Top 5 Hair Straightening Shampoo And Conditioner are easily available in Pakistan. Lets read reviews and prices of these shampoos and conditioners below.
5. Sunsilk Hair Straight Lock: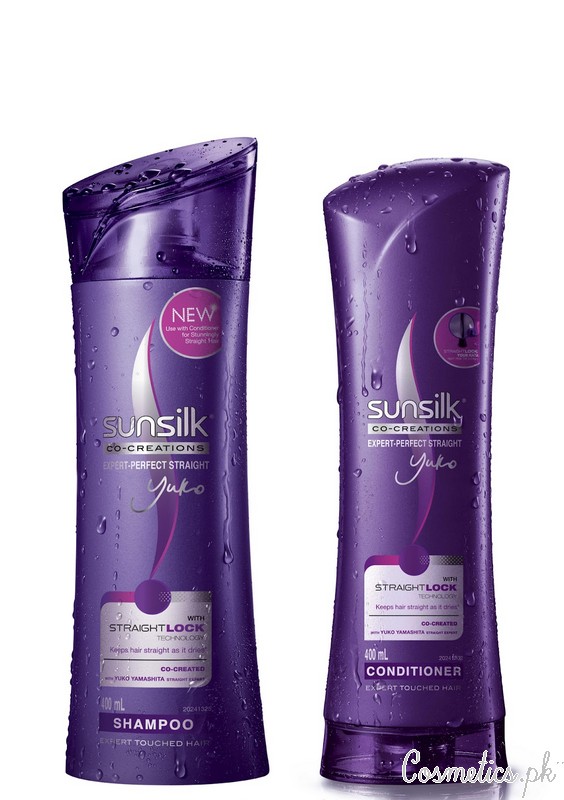 Sunsilk hair straight lock shampoo and conditioner is from the series of co-creation sunsilk shampoo. This shampoo and conditioner is made by Yuko. Sunsilk hair straight lock is easily available in any medical store and beauty shop of Pakistan.
Pros:
Make Hair Silky and Smooth
Controls Frizz
Pleasant Fragrance
Lathers Well
Rinses Off Easily
Cons:
Price: Rs 220
4. Sexy Hair Concepts Straight Sexy Hair: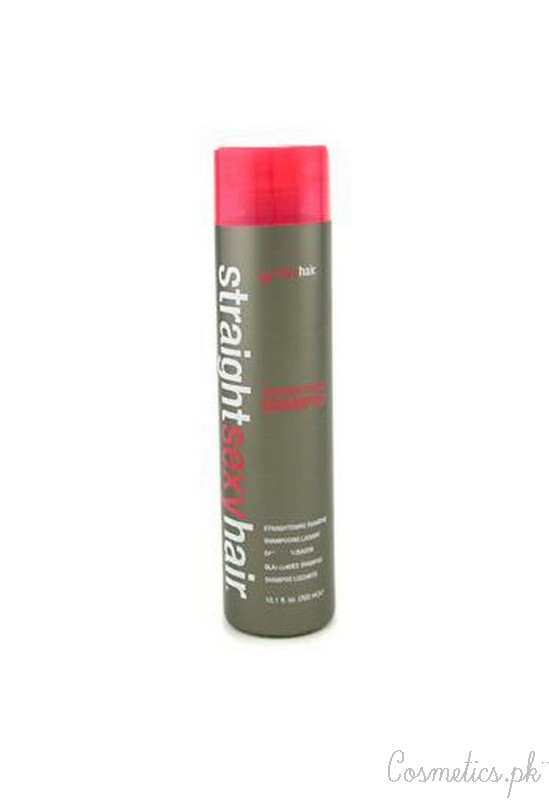 Sexy Hair Concepts straight sexy hair shampoo is the professional shampoo, it has been using by professionals for straightening hair. this shampoo is great and gives best result to frizzy hair.
Pros:
Gives Straight Locks
Smells Good
Makes Hair Straight
Cons:
Doesn't Lather Well
Dries Hair
Price: Rs 350
3. Dove Straight and Silky: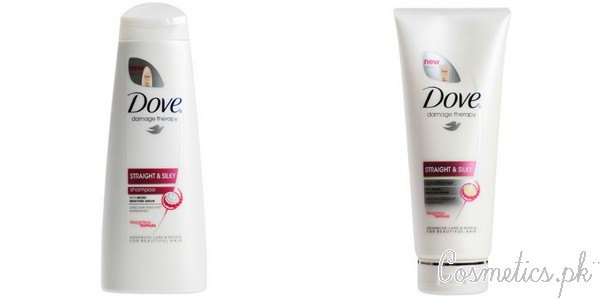 Dove straight and silky Shampoo And Conditioner is well reputed in Pakistan. Most of women using this shampoo and claim that this shampoo is really effective. It locks hairs into straight and gives silky and shiny look to their frizzy hair.
Pros:
Makes Hair Straight
Gives Silky and Shiny Look
Small Quantity Enough
Gives Rich and Creamy Lather
Repair Hair
Weightless Formula
Cons:
Price: Rs 210
Read Also: Top 6 Natural Hair Straightening Treatments)
2. Garnier Fructis Straightening Shampoo: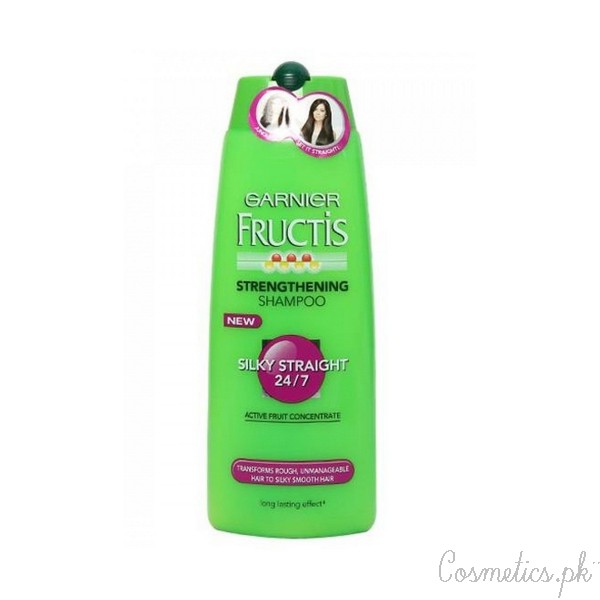 Garnier Fructis straightening shampoo is very effective for frizzy hair. It makes hair straight without any dullness and dryness. It's long lasting fragrance make it popular in women.
Pros:
No Lauryl Sulfate or Parabens
Long Lasting Smell
Makes Hair Shiny and Smooth
Doesn't Make Hair Rough
Taming Effect
Cons:
Large Quantity Required
Doesn't Lather Well
Price: Rs 250
1. L'Oreal EverSleek Reparative Smoothing System: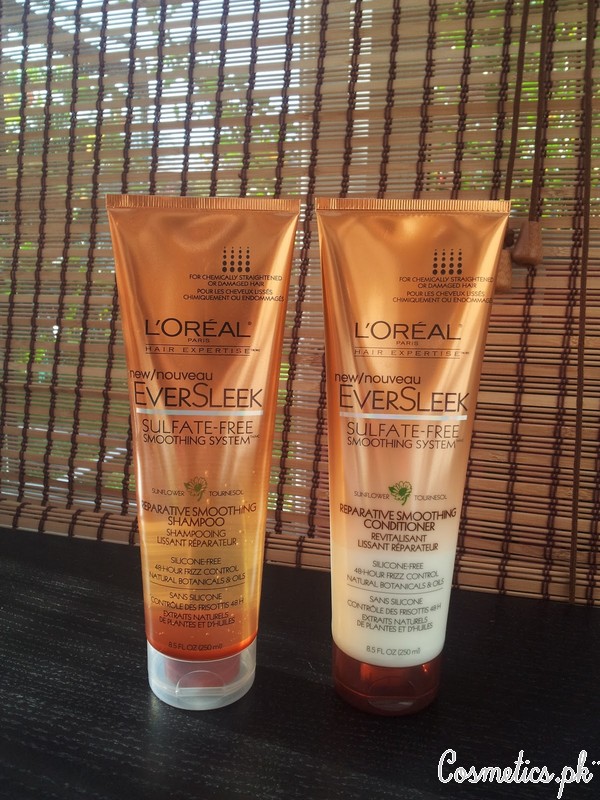 L'Oreal eversleek reparative smoothing system is the most demanding and popular in women. It contain both shampoo and conditioner in the pack,  It claims to make frizzy and dull hair straight. It has a great and weightless formula which makes hair healthy and shiny.
Pros:
Gentle and Weightless Formula
Free From Sulfate and Silicon
Controls Frizz Totally
Contains Natural Oils
Straights Hair Well
Cons:
Price: Rs 375
These hair straightening shampoo and conditioner are easily available at very reasonable prices. If you are using one of them then must share your views with us by giving stars in rating.