Lip glosses are the most essential makeup product for every woman. Lip gloss is used to hydrate lips as well as give color to lips. Lip gloss is the most wearable makeup product which is available in flavor as well as fragrance. There is a wide range of lip glosses which are available in markets by different brands. Here in this post I am sharing top 5 lip glosses by Mac 2015 which are available now in stores. These lip glosses are popular because of their effective results. Let's check out the details and review of these top 5 lip glosses by Mac 2015 here below.
(You May Also Like: Urban Decay Lipglosses 2015 Price)
Top 5 Lip Glosses by Mac 2015, Prices, Review
1. Mac Lustreglass
2. Mac Cremesheen Glass
3. Mac Sheen Supreme Lipglass Tint
4. Mac Viva Glam rihanna Tinted Lipglass
5. Mac Wash & Dry Tinted Lipglass
1, Mac Lustreglass:

This is a lip gloss collection which has two high powered effects, luster and glass. This collection includes 13 different shades. These lip glosses give ornamental finishes as well as shine to lips.
Shades Name:
1. Lustrewhite
2. Instant Gold
3. Wonderstruck
4. Pinkarat
5. Flusterose
6. Flashmode
7. Vanetian
8. Star Nova
9. Decorative
10. Morning Glory
11. Love Nectar
12. Sinnamon
13. Beaux
Price: Rs 1500
2, Mac Cremesheen Glass: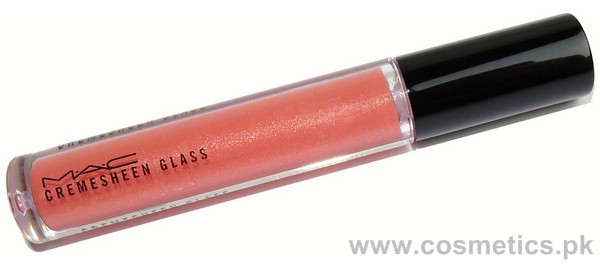 This lip gloss collection is consisting of 26 beautiful shades. All lip glosses are creamy and sheen-filled nature. They give a shiny and glossy effects to lips with soft, comfortable and non-sticky look.
Shades Names:
1. On The Scene
2. Japanese Spring
3. Night Is Young
4. Partial To Pink
5. Richer, Lusher
6. Deelight
7. Over Indulgence
8. Fashion Scoop
9. Fashion Whim
10. Right Image
11. Boy Bait
12. Paper Lantern
13. Imperial Light
14. Double Happiness
15. Pagoda
16. Dynasty At Dusk
17. Rising Sun
18. Galaxy Rose
19. Star Quality
20. Playful Petal
21. Flair For Fantasy
22. Just Superb
23. Floating Lotus
24. Double Dare
25. Loud & Lovely
26. Nectars Weet
Price: Rs 1900
3, Mac Sheen Supreme Lipglass Tint: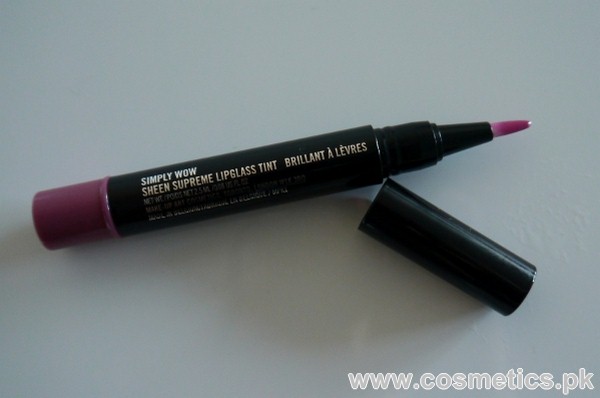 Mac Sheen Supreme Lipglass Tint is a high-shine, creamy and long wearing lip gloss. It has light-weight formula that gives pigments to lips. It also gives fresh and shiny look. It is available in 5 different shades.
Shades Names:
Bubble Gum
Blushing Berry
Simply Wow
Gwi-Yo-Mi
Glorious Intent
Price: Rs 2000
4, Mac Viva Glam Rihanna Tinted LipGlass: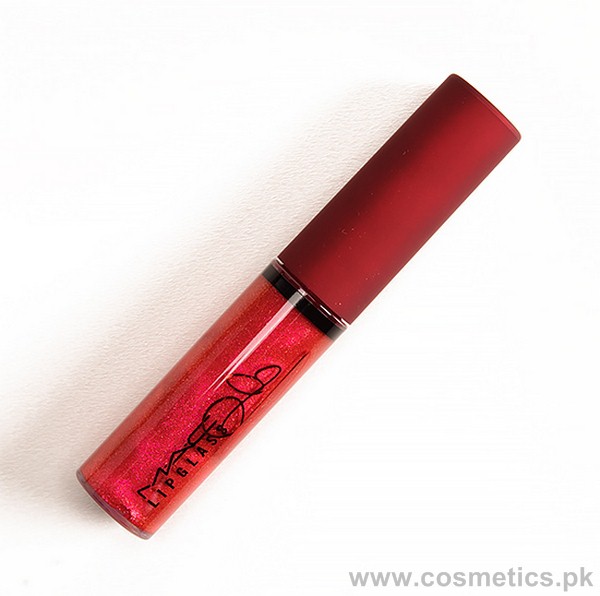 This collection includes only one lipgloss shade. It is Rihanna's frost blue-red lipglass formula. You can wear it with lipstick as well as alone. It gives shine and soft.
Shade Name:
Viva Glam Rihanna 1
Price: Rs 1500
5, Mac Wash & Dry Tinted Lipglass: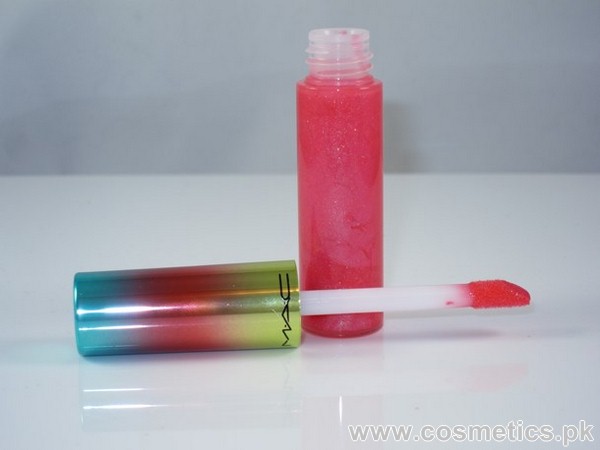 This lipglass collection includes 3 beautiful shades. These lipglosses gives impeccable in true red and vivivd orange color. It gives high-gloss and glass like finish. It also gives subtle look to lips. It lasts longer for a whole day.
Shades Names:
Laundry List
Domestic Diva
Hot/Cold
Price: Rs 1650
(You May Also Like: Revlon Lip Glosses 2015 With Price)
These all lip glosses are available in cosmetics shops of all over Pakistan. If you are using one of them then must share your views with us.
Keep sharing and commenting:)