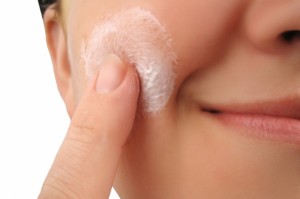 Clear and beautiful face has its own natural beauty and its reflects your personality.The tiny black spots on your face is called Blackheads.These tiny spots doesn't disappear from your nose and cheeks by a use of regular cleansing.It is very hard to remove them at all.
Here we cosmetics.pk are going to share with you a quick way of home remedies for removing blackheads and it is really a perfect solution to get rid of this big problem because it makes our complexion very deep and unpleasant look.
First of all its need to know that how it appears,it is a very stubborn problem of skin that often appear due to Zillions reasons,one of these would be the too active functioning of the sebaceous glands.These can plug the pores with sebum and effects as a pollution and harsh chemicals.
There are few home remedies tips that follow and disappear blackheads from your nose and cheeks.Its guaranteed work..
1. Lime Juice And Milk.
Heat a glass of milk and mix it well with a sizzled lime juice.Wash affected area with this mixture at least for a week on a daily basis and then rinse it off with pure and cold water.Due to the anti-oxidant quality of both ingredients,you will have the chance to reduce the number of blackheads.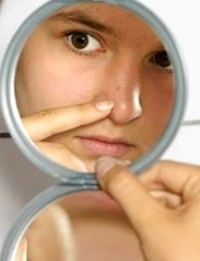 2. Grated Potatoes.
Harmful substances might get trapped under a layer of skin and make a problem of blackheads.Apply grated potatoes to the effected areas.Make sure you cleanse your skin from chemicals and dust.Leave facial on for 15 to 20 minutes, then rinse off with pure and cold water.Repeat the procedure few times a week for desired results.
3. Lemon Juice And Cinnamon.
Cinnamon is use to fight so many problems of skin,it is also use for removing blackheads.Mix 1 tsp of Cinnamon powder with 1 tsp of fresh lemon juice.Mix them well until you sure you make a fine paste.Apply the paste on affected areas,leave it for 10-15 minutes and wash it with a pure cold water.Repeat the procedure several times as you can.
4. Basil.
A common ingredient can be found at home is Basil.Take 1 tsp of dried basil and mix with a boiling water into a medium cup.Leave the paste for 15-20 minutes ,make sure it cools down then dip a cotton ball into this tonic and apply it the effected section and rinse the tonic with pure cold water.Due to basil anti-bacterial and water anti-oxidant effect you will chance to remove blackheads well.