Makeup is the most important part of woman's beauty. It is an essential need of every woman. Makeup is using to enhance the beauty of women and also make their personality extra shiny in occasions and celebrations. Women also use makeup removers to remove makeup from face. But do you know makeup removers are very harmful for skin? Is your makeup remover free of chemicals? Definitely NOT!! Here in this post i am sharing the 100% natural and safe method to remove makeup. There are so many home products that are very effective for skin. Coconut Oil is also among those products that are using as a home remedies. Coconut oil has so many advantages for skin and one of its biggest advantage is that it can be using as a makeup remover. Here in this post i am sharing how to removing makeup with coconut oil. Let's check out the post below.
(You May Also Like: Makeup Tips For Brighten Eyes)
How To Remove Makeup With Coconut Oil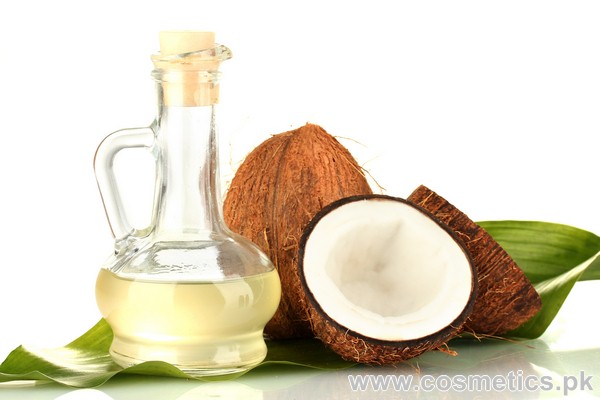 Coconut oil is an excellent moisturizer and defrizzer. The coconut oil is also using as a makeup remover. It has natural ingredients and ability to moisturize and hydrates skin very well. It can remove makeup without leaving any side effect on skin. It is good, effective and protected product for all skin type.
Here are some tips to remove makeup with coconut oil below. You can easily use coconut oil to remove makeup of face and even eyes. It is not harmful for eyes also.
Removing Steps:
Squeeze out one handful coconut oil from jar, either it is solid or in liquid form.
If it is in solid form then rub gently it on your palm to turn it into liquid.
Smear it all over the face and massage gently. You can also apply over the eyes, if you applied heavy makeup on.
Let it to set for some seconds, so everything is dissolved.
Take tissue paper or pad and wipe off all makeup easily.
Now, rinse off your face with water.
Some of the coconut oil will be residue, simply massage over the face as a moisturizer.
So, this is how you can remove makeup with coconut oil. This way your face moisturizes very well without any side effect.