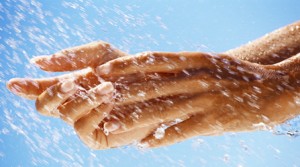 In every season, most effected part of our body is skin especially hand skin.Skin of our hand is very flimsy and requires attention from us.Age of every one is define by not only face it is also identify by our hands.Now a days, we use soaps for washing hand,contains chemicals which are very harmful for our skin and it left our skin dry and take away their shine and glow.We cosmetics.pk are here recommended you that not to use manicure treatments with cream and lotion but you should have to maintain your skin health by homemade remedies which are traditional method and has no side effects..
Home Made Tips For Hand Care For Regular Use.
Take a half cup of rose water and mix half of glycerine in it.Mix them well and make a smooth paste.Apply this paste on your hand and give a smoothly massage, leave it for few minutes and then rinse your hand with water.
Home Made Tips For Hand Care For Winter Season.
Take half cup of Kino juice and mix with two spoons of honey.Mix them nicely and apply this paste on your hands.
These home made remedies tips will give your hand softness and always use this paste before going to bed for better result..