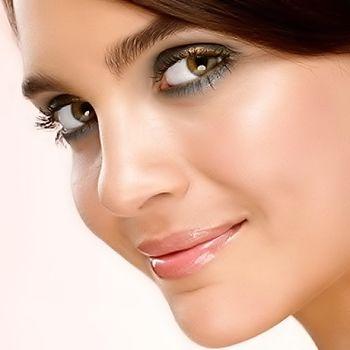 Brown eyes are very common and most attractive eye color founded in Middle East especially Pakistan and it is very easy to give a glamorous look to them as well as simple and smooth looks.It is very difficult to choose a right color shades during eye makeup.Every eye color has different combination of eye shades for makeup but some eye shades can define eye color superbly.These types of eye shades give a brown eye pop up but also make entire makeup amazing and dashing.
Here are some useful tips and color combos of eye shadows for brown eye makeup that will followed and look yourself naturally but beautiful..
1. Charcoal and Mauve is one of the most beautiful combination for brown eyes because it is soft and give a look warm and gorgeous.It provides a contrast without using heavy color and the cool tones will also perfect for the undertones.
2. Carbon black and Old gold is one of the beautiful combination because the black will enhance the skin tone and gold is always very attractive and common shade and perfect for every type of skin tone.It will give you a glamorous and beautiful look..
3. Grey-black and Taupe is also a very attractive color combination for brown eyes.It can be perfect for evening makeup.They are day-wear color shades and Taupe shade is hardly invisible but it has qualities to enhance eye lids.
4. Mallard and Gold is an another combination for giving a pop look to brown eyes.You can also use Dark green pigmented shade with gold for cool tones to contrast.It will be work same as Charcoal and Mauve.
They all are very useful and common eye shades combination for brown eyes makeup and now here below we are sharing with you a simple and useful tip for makeup of brown eyes.
Always use a dark thick eye pencil after using these combinations.If you want to do makeup for day-wear, always use a brown eye pencil that will match with your eye color.You can also apply same shade of your eye color,it will also give you a glamorous look..