Top Hair Care Tips For Dandruff, In this world, almost every person experiences the problem of dandruff. The problem of dandruff is really harmful. There are many easy and simple homemade remedies are available for proper hair care in terms of dandruff. Normally, people dont pay special attention to their dandruff problem. Every person should know that for getting a better hair style every person should take care of his hair. Dandruff is really disturbing and irritating. In this article we will discuss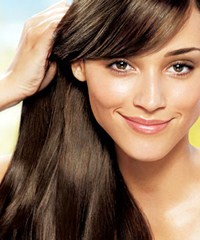 best home remedies for hair care and protecting the hairs from dandruff.
Top Hair Care Tips For Dandruff
1. The most important and easy way to maintain proper hair care is that person should take vinegar and massage for his dandruff problem. After doing massage, person will notice that dandruff will get vanish within the period of few days.
2. The second tip for the treatment of dandruff is that person should use medicated shampoos. The reason is that medicated shampoos have disinfectants and they help the person for removing the dandruff.
3. We would like to mention interesting fact is that hair growth completely depends on person diet. If person wants to strong and shining hairs then he/she should maintain the healthy and balanced diet with fresh fruits and vegetables.
4. Last important home remedy for dandruff control is that person should massage his/her scalp with almond oil and steam his/her hairs. This remedy can be performed by dipping the towel into the boiling water and then wrapping it around his/her hair.
These are considered to be important and easy home remedies for proper hair care and controlling the dandruff. By implementing these tips, every person whether male or female can control his/her dandruff problem successfully. So if any person faces the problem of dandruff he should implement the above mention tips without wasting any time before it gets serious. We are completely sure that by implementing the above mentioned home remedies, you will get healthy and strong hairs.