Here we are going to share with you all information about Pakistani Beauty Parlor Zara's Beauty Parlor. Girls!! we know that the season of wedding is up and every bride wants to choose best things to make the wedding day memorable and perfect. The most important part of this occasion is to choose makeup for bride. For this purpose, we hire beautician who make a bride gorgeous and beautiful. There are lot of good beauticians in Pakistan but Zara's Beauty Parlor is one of the most famous and oldest beauty salon of Pakistan situated in Karachi. The owner of Zara's Beauty Parlor is Rizwana Khan and the name of parlor is on the name of her daughter.

Rizwana Khan has started to build her career in the field of beauty salon in year 1980's by opened her first branch of Zara's Beauty Parlor in North Nazimabad. Now she is also running her beauty parlor in Bahadurabad and Zamzama. Zara's Beauty Parlor offers beauty salon and spa.You will get all type of services, makeup and skin care treatment at very handsome price. Rizwana Khan has also participated in so many pakistani fashion shows and done a fabulous job. Here we shared with you the latest bridal make up,models and other services and packages prices which will be definitely helpful for you to choose beauty parlor for your wedding ceremony. Let's have a look below the latest makeup pictures by Zara's Beauty Parlor..
Zara's Beauty Parlor Make Up Pictures:

Bridal Makeup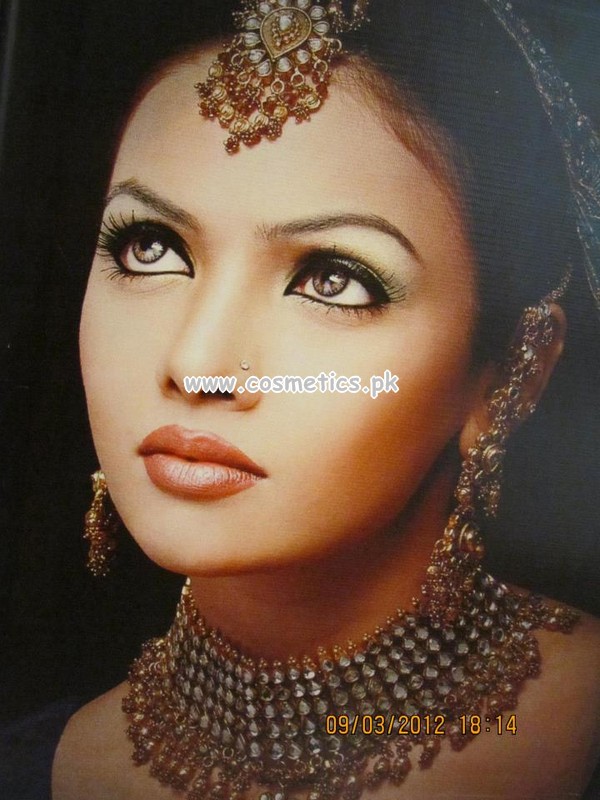 Model Makeup By Zara's Beauty Salon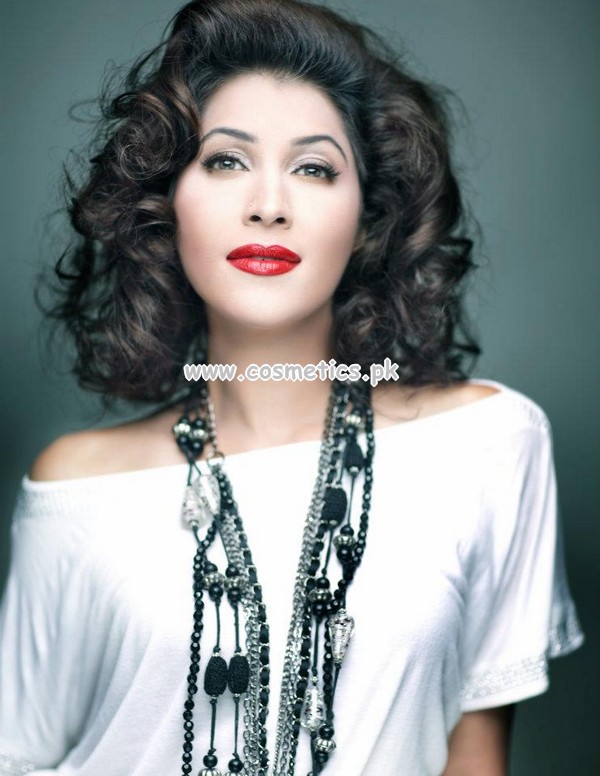 Makeup For Valima Bride By Rizwana Khan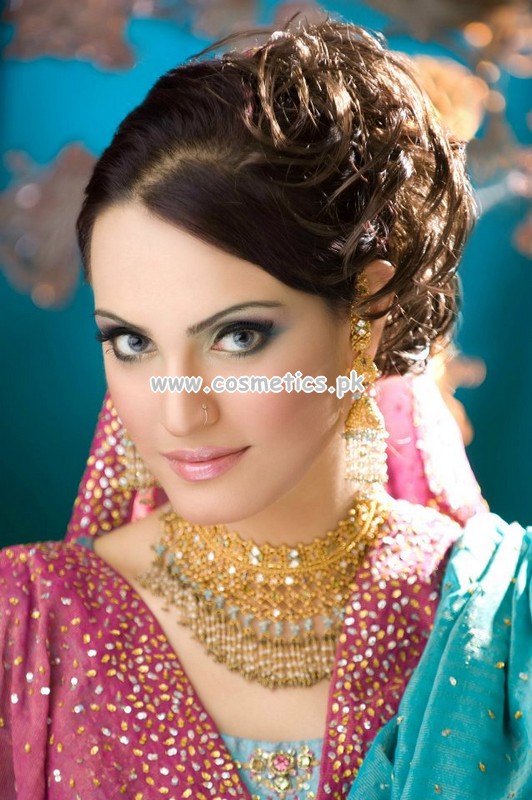 Latest Hair Style By Zara's Beauty Parlor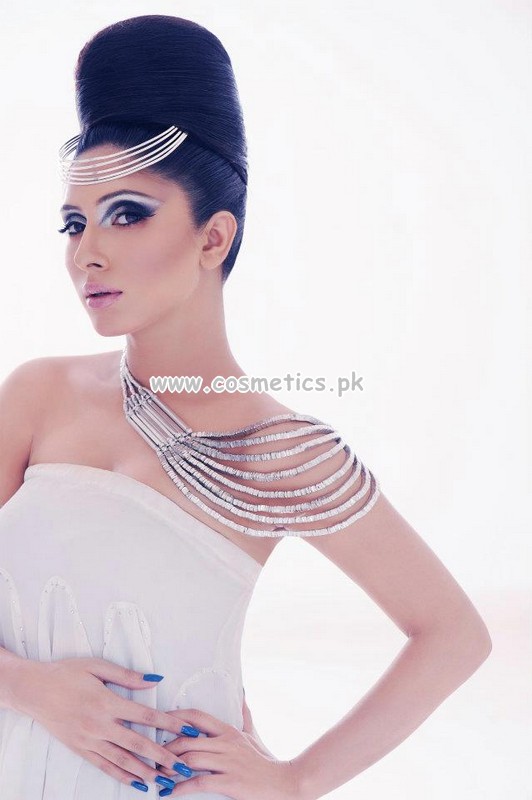 Makeup Shoots By Zara's Beauty Salon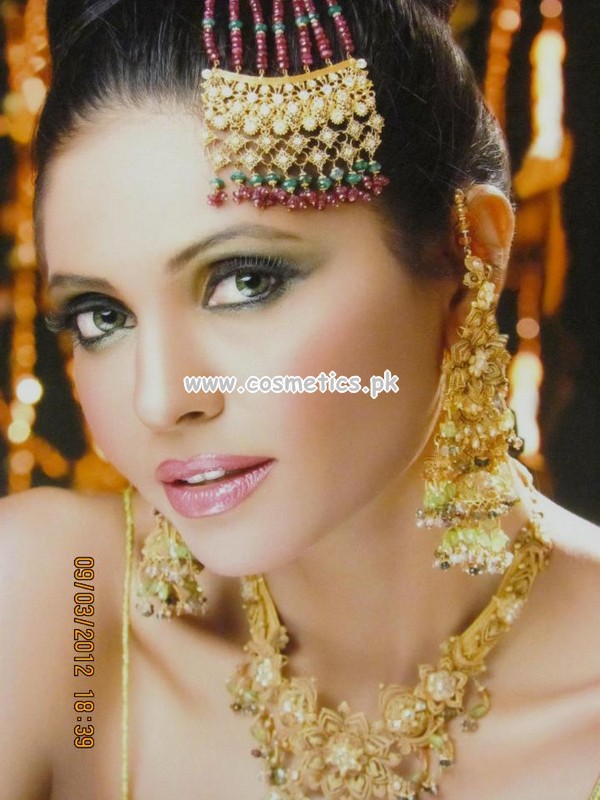 If you like this information about zara beauty salon then you should try her beauty skills once and if you satisfied with her skills then must share your experience with us here.
Zara's Beauty Parlor Services Packages And Price List:
Hair Color + Blowdry + Spa Brightening Manicure & Pedicure + Face Polish
Rs. 4500
Highlights + Haircut + Manicure
Rs. 6000
Dr. Rimply Facial + Hair Cut + BCL Spa Brightening Pedicure
Rs. 5000
Normal Glow Facial + Manicure & Pedicure + Haircut
Rs. 4000
Intensive Whitening Facial + Face Polish
Rs. 2500
Guinot Whitening Facial + Brightening Manicure
Rs. 5800
Hair Color + Shinelights + Haircut
Rs. 4500
Deep Cleansing + Face Polish Blowdry
Rs. 1500
Special Discount Offer For Hair Extensions (Human Hair) 25% OFF
Eid Deals And Charges:
Guinot Whitening Facial
Manicure & Pedicure
Eyebrow's & Upper Lips
Total: 7700/-
Deal Price: 6200/-
Dr. Rimpler Facial with Diamond Peel
Face Polishing Eye Brows & Upper Lips
Total: 6000/-
Deal Price: 4900/-
Jansen Whitening Facial
Manicure & Pedicure
Hair Cut & Blow Dry
Total: 7000/-
Deal Price: 6000/-
Herbal Facial or Normal Facial
Hair Cut & Blow Dry
Eyebrow's & Upper Lips
Total: 4500/-
Deal Price: 3500/-
Hair Cut & Blow Dry
Roots Dye
Manicure
Total: 4700/-
Deal Price: 3800/-
Hair Color Change (Shoulder Length)
Manicure & Pedicure
Face Polishing
Total: 5300/-
Deal Price: 4500/-
Highlight (Shoulder Length)
Full Arms & Under Arms
Eye brows
Total: 6100/-
Deal Price: 5500/-
Low lights (Shoulder Length)
Full Face waxing
Full legs waxing
Total: 5400/-
Deal Price: 4500/-
Rebounding (Shoulder Length)
Full Face Waxing
Manicure
Total: 12000/-
Deal Price: 11000/-
BCL Brightening Manicure & Pedicure
Hand's & Feet Polishing
Face Polishing
Total: 4200/-
Deal Price: 3700/-
Full Arm's & Full Leg's Waxing
Face Bleach
Eyebrows
Total: 2000/-
Deal Price: 1500/-
Normal Cleansing
Face Bleach
Face Waxing
Total: 2200/-
Deal Price: 1800/-
Current Discount Deal By Zara's Beauty Salon: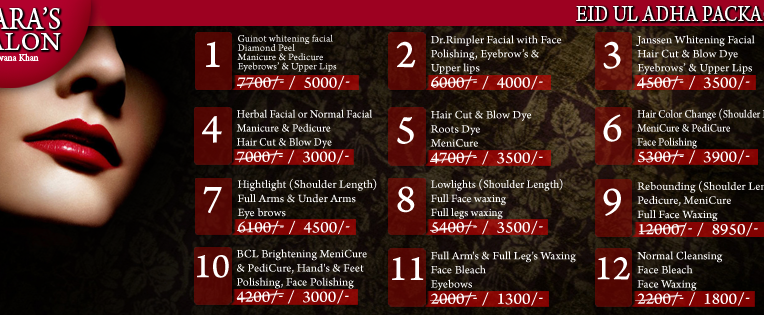 Zara's Beauty Parlor Contact And Address:
Zamzama Branch:
9E, 2nd Floor, 8th Zamzama Commercial Lane, Opposite Pizza Hut, Zamzama, D.H.A
Baharurabad Branch:
D-3, Crystal Homes 15/63,Near Sharfabad Club, Bahadurabad
North Nazimabad Branch:
B/214, Block L North Nazimabad, opposite KMDC (Dental College)
Phone Numbers:
North Nazimabad: 021-36628949
Bahadurabad: 021-34932039 / 021-34942326
Zamzama: 021-35360003 / 021-35360004
Timings:
Monday To Saturday 10:00 am to 8:00 pm
Website:
Appointment:
https://www.facebook.com/zarassalon/app_203351739677351
Zara's Beauty Parlor Bridal, Engagement, Valima Reception Make Up Pictures