As every woman knows that the relationship of beauty and style is closely interconnected. It's the desire of every woman to look beautiful, elegant and charming. Because of this main reason, every woman would love to do makeup. If we talk about important items of makeup then we should not forget to mention the lipstick. Women makeup is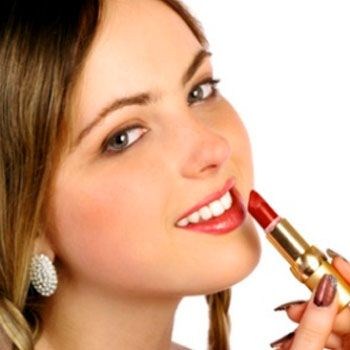 incomplete without applying lipstick color. The right selection of lipstick color will make woman more beautiful and charming. It is hundred percent true that the colors of lip glosses, eye shades and lipstick colors changes in every season. As we know that winter season is almost arrived within the few weeks, so it is essential for the beauty and style conscious women that they should select the best lipstick color. In this article, we will discuss best lipstick colors for winter season.
Best Lipstick Colors For Winter Season:
1. Firstly, winter season is the best season to apply bright and dark colors. Before choosing the best lipstick color, it is important that woman should consider the occasion. It's not possible that woman apply the dark lipstick color in any type of business meeting. On the other hand, she apply the dull lipstick shade in any evening party.
2. Secondly, in winter season young girls wants to look hip hop and trendy so that prefer to apply nude lipstick shades. The best nude lipstick shades for winter season are auburn, matte chocolate and matte brown. Moreover, vampy lips in winter season are also very common.
3. Thirdly, if any woman wants to have vampy lips then the best lipstick shades for winter season are red, orange, dark purple etc.
4. Lastly, other decent and popular lipstick shades for winter season are red, soft pink, pretty plum and mauve. These lipstick shades are very popular among women.
So these are the best and popular lipstick shades for winter season. If any woman or young girl would love to attend parties in winter season then she should consider these lipstick shades.