Easy And Simple Makeup Tips, As every woman knows that makeup is the magic trick. By applying proper makeup, women will look more glamorous and decent. Its the dream and wish of every woman to apply perfect makeup on her skin. But perfect and decent makeup needs certain important tips. But unfortunately many women don't know that how to apply perfect makeup. In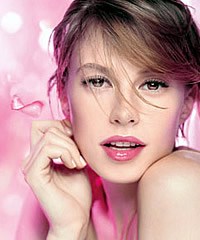 this article we will discuss easy and simple makeup tips. The best makeup tips for every woman are as follows:
Easy And Simple Makeup Tips
1. The most important makeup tip is that every woman knows that dark circles will make the skin older. So in order to hide dark circles, woman should apply anti-dark circles cream. Another way to get rid from dark circles, woman should buy concealer.
2. Secondly, for doing simple makeup women should use eyelash curler. Mascara will give the natural look. Woman should add mascara along with light creamy eye shadow in order to make the eyes younger.
3. If we talk about simple makeup tips then how can we forget to mention the importance of lipsticks. Women should know that nude lipsticks will make face dull and aged. So in order to give the youthful look women should use rosy pink shades of lipsticks.
4. Moreover, women should use rosy lip liner. This will give the natural and younger look and also helps the lipstick to stay longer for longer period of time.
5. In additionally, another simple makeup tip is that women should not over pluck their eye brows. Because it will make the face look arrogant and sharp.
6. Another important and simple makeup tip is that women should use eye pencil apart from using the eye liner.
7. Lastly, women should use light shades for eye shadows. When woman grow older, she should do over makeup because it will weird and gives a bad impression.
So these are the easy and simple makeup tips for every age of woman. We are completely sure that after implementing these makeup tips every woman will look more decent and elegant.