Natasha Salon By Natasha Khalid is a very famous beauty salon in Pakistan, which has been working in this field since year 2011 but they have gained so much fame in a very short time period of their career because of their makeup, hair care and nail care treatment. Natasha Salon is running by Natasha Khalid and here we are going to share with you the latest party and bridal makeup as well as all the services with prices.
Girls!! now you don't have to take any tension because we are serving our users what they want. we know the season of wedding is going and all the things should be perfect for the day of wedding. The most important part of this occasion is to hire a beautician or beauty parlor to makeup a girl bride. So Natasha Salon is here at your service, This salon also a very famous and high qualified beauty parlor of Pakistan, where you will get all the services under professional beautician on very good and cheap price. Natasha Salon by Natasha Khalid has participated so many fashion shows and also have done good work for fashion shoot of famous Pakistani fashion brands and designers. Natasha Salon By Natasha Khalid offers all the treatment of hair, nail and skin care as well as  best makeover. Here are some latest makeup of Natasha Salon By Natasha Khalid below..
Natasha Salon By Natasha Khalid Services, Make Up, Photos: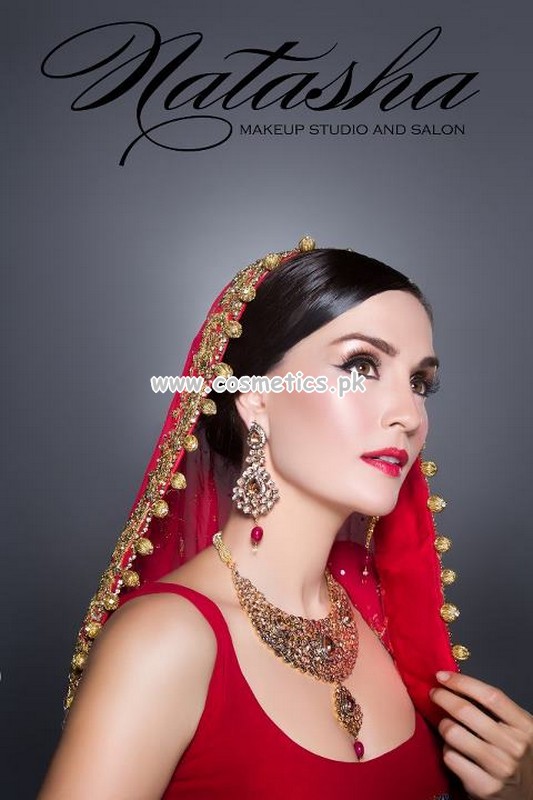 Natasha Salon

Party Makeup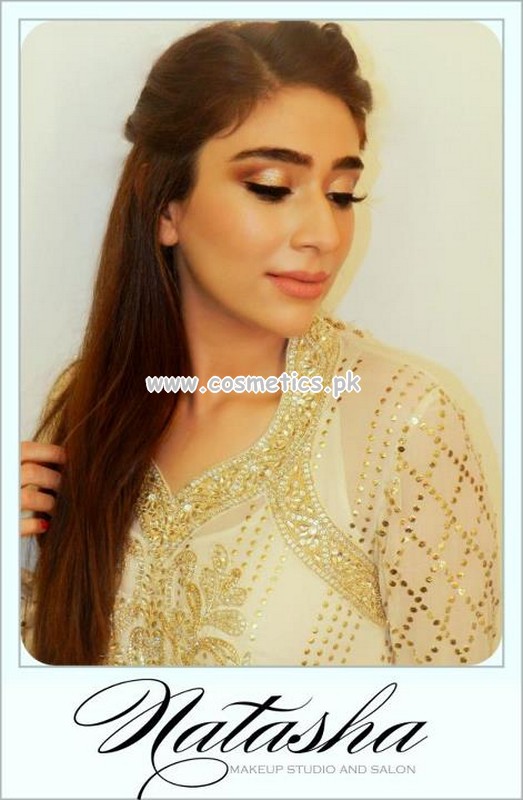 Model Makeup By Natasha Khalid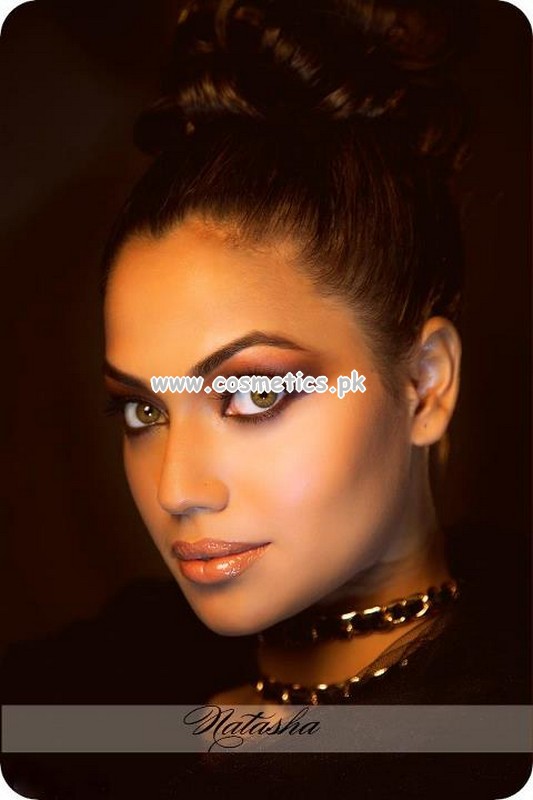 Bridal Makeup By Natasha Salon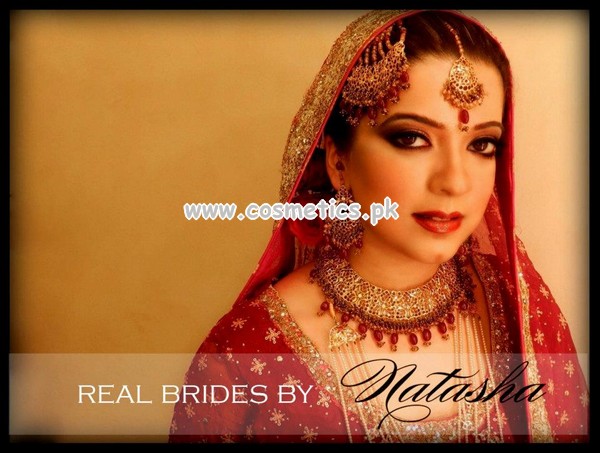 Natasha Salon Make Up Charges/Price List:
Bridal Makeup With Services Rs 30000
Bridal Makeup Rs 25000
Engagement Makeup Rs 15000
Model Makeup Rs 10000
Party Makeup Rs 4000 to 6000
Glam formation Rs 12000
Natasha Salon is also offering training and courses at affordable prices such as Rs 55000 to Rs 15000 (Depend On Course)
Natasha Salon Services Charges/Price List:
MASSAGES:
Natasha Salon offering different type of massages and therapies under Rs 400 to Rs 3000
SCRUBS:
Different type of Scrubs are under Rs 1000 to Rs 4000
FACIAL:
Natasha Khalid is offering different type of facial services, which are under Rs 2500 To Rs 5000
WAXING:
Waxing prices are Rs 200 to Rs 3000 (Depend On Length)
THREADING & BLEACHING:
Prices are Rs 50 to Rs 500 (Depend On Type And Length)
HAIR CUTTING & STYLING:
Prices are Rs 800 to Rs 4000
HAIR COLORING:
Prices are Rs 1000 to Rs 18000 (Depend on Length and Style)
HAIR TREATMENT:
Natasha Salon offers different type of hair treatment under Rs 400 to Rs 1500
Natasha Salon Addresses, Contacts, Location Map:
Address

: 7E, 8th Zamzama Lane, Opposite Pizza Hut, Karachi, Pakistan
Phone Numbers:
0321-8295301 & 012-35295236-012-35295237
Natasha Salon Timings:
Monday to Sunday 10:30 am to 8:00 pm
Note: Prices can be slightly different on location.