Hair is a very important part of our body and it needs very best care from us.We have to take care of them by using hair oil, moisturizer cream, hair mask and etc etc.But first thing which we use for our hair care is shampoo.Using shampoo is also a very important but always wash your hair with shampoo twice a week.Here are so many cosmetic companies has introduced their shampoo collection according to a nature of hair.But remember one thing!!! always use a shampoo of a branded and trusted company.There is a most famous and well known cosmetic company L'OREAL has also launched their products for skincare, haircare, and makeup kits etc etc.L'Oreal has also launched their shampoo collection by a name of EverSleek Shampoo Range.Here are all the collection for you.Pick one of them that is suitable for your hair.
1. EVERSLEEK INTENSE SMOOTHING SHAMPOO.
L'Oreal eversleek intense smoothing shampoo improve texture of hair and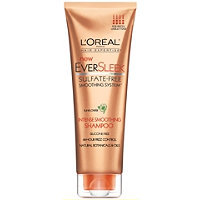 leaves it beautifully sleek and manages its health.This is a Sulfate-free shampoo and its smoothing system with Argan oil, Sunflower oil and Olive oil give you a smooth and shiny weightlessly hair.Apply to wet hair and massage into a thick lather.For optimal result, use eversleek intense smoothing conditioner with shampoo.
2. EVERSLEEK REPARATIVE SMOOTHING SHAMPOO.
It is a Sulfate-free formula of L'Oreal reparative smoothing shampoo.It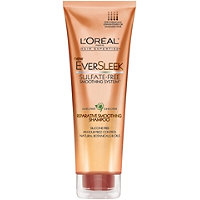 nourishes and smooths hair even your most sensitive strands.It also give a result of shiny,healthy and smooth hair.It also contains Argan oil, Sunflower oil and Olive oil.Apply it to wet hair and massage thoroughly with a very smooth hand.For better result,use shampoo with eversleek reparative smoothing conditioner.