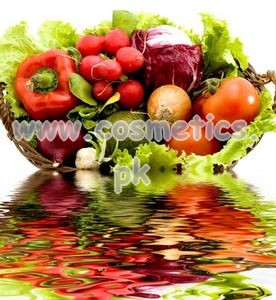 So, you are enjoying the season of summer very well with your friends and family, go for outing, picnic, late night dinners etc etc..Must be enjoy the all moments of your life because Life Is A Name Of Enjoyment..
In the season of summer, the hotty hotty atmosphere must be effect on our skin because the sun rays directly attract toward our face as well as body.Here we have shared with you so many home remedies, skin care and beauty tips and these all are very useful.Now it's time to tell you about your inner health because health also must be effects on our outer look.Here are we tell you about How to get glowing skin in a natural way??..Natural way means the home remedies tips with natural ingredients also, but dear we are here sharing with you the glowing skin with natural resources like what you eats and what effect of them are left on your health…
Everyone knows that how it is very useful and beneficial fruits and vegetables for our health.Fruits and vegetables are also making an important role for enhancing our beauty in a way of use of adequate amounts.Some fruits and vegetables give us a very healthy and glowing skin by eating them or applying as a mask, because they contains lots of nutrients, which are very beneficial for our skin.So just see below the benefits of some vegetables and fruits which are very useful to give a healthy and glowing skin..
POMEGRANATE:
Pomegranate is very commonly use for many purposes of skin care because it contains anti-oxidant and moisturizing abilities.It is very helpful to maintain the blood circulation as well as brightens and whitens the skin tone.It is also useful to protecting skin aging problems
TOMATO:
Tomato is a very common vegetables and must be find in every home so you can use it easily any time.Tomato contains various skin-friendly properties that's why it is used for many skin treatments.It can be protect skin from acne, dullness and give a glowing skin instantly.It is also used for sunscreen because it contains lycopene and anti-oxidant formulas.
LEMON:
Lemon is very beneficial for skin as it is used as a diet or as a mask.Lemon is a good toner and clarifying and detoxifying the skin very well.You can use Lemon juice because it smooths and softens any skin area.It also help to get rid of acne and black heads problems.
CUCUMBER:
As you know the most common natural resource for skincare treatment is Cucumber.Cucumber is used for moisturizing and skincare purposes because it has PH formula, vitamin E and water content.It is very helpful in making the skin look fresh and radiant when applied as a mask as well as eating.
WATER MELON: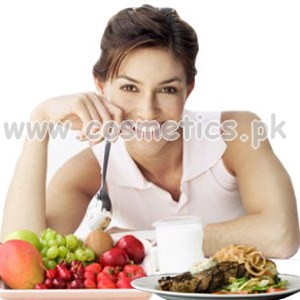 We all know that the well-hydrate skin is always healthy and glowing, that's why the use of water melon must be very helpful for making a healthy and glowing skin because it contains high water content as well as many vitamins, which is very helpful to remove blemish.
BANANAS:
Bananas make the skin healthier in various ways because it contains anti-bacterial properties, fiber, potassium and vitamin C, which is helpful in removing blemishes and other impurities.Banana peel mask is very commonly used for smooth and healthy skin.
APPLES:
Apples contains collagen and elastin which make your skin look younger.Both of these are great for achieving younger looking skin.It also contains anti-oxidants and vitamins which are useful to prevent from cell and tissue damage.Apple Mask is also best for skin glowing.
So, you see what benefits in natural resources then why we go for branded products?..Use fruits and vegetables for glowing and healthy skin because it has no side-effects and no use instead of money..