Bridal Makeup For Dark Skin, According to us, here is a majority of women in Pakistan having dark skin tone and dark complexion has an attraction as well.Most of us believe that women having dark skin is the symbol of beauty and glamor.This is an era is going, where so many models having dark skin also walks on ramp and looks gorgeous in their natural beauty.The done of makeup in a proper way for dark skin women is a most important part. Here we are going to share with you some easy and useful bridal makeup tips for dark skin. Here are some beauty tips to applying bridal makeup for dark skin below:
Bridal Makeup For Dark Skin
These bridal makeup tips are very effective, if you want to have a perfect bridal makeup result then you should try these makeup tips before applying makeup. These tips are easy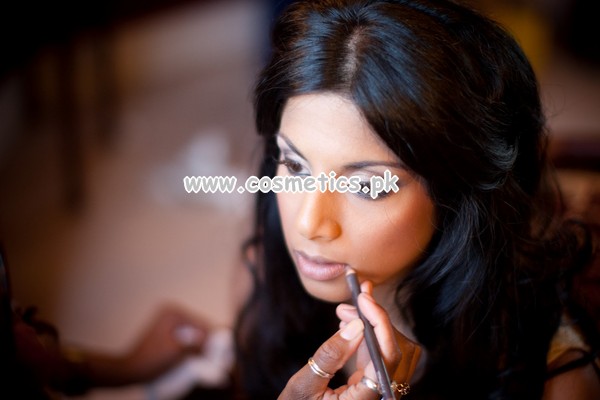 4 Must Have Bridal Makeup Tips And Tricks
1. It is a first and most important part of makeup for dark skin complexion either it is bridal makeup or party makeup is to always cleanse your face before applying makeup.Afterward, always use water based foundation when you start makeup.
2. It is also very important to prominent your eyes for elegant and beautiful looks.The eye shadow must be choose dark such as burgundy, brown and copper.
3. In the last, it is very important to remember that, always highlight your cheeks with blush on having dark shades that must be according to your taste.But it is advisable that use brown shades, coral, peach and deep orange for blush on.Bridal makeup for dark skin is a very easy because all the shades that use are common and dark. Always use wine and bronze shades for weddings and night functions.
4. At last, if you are a bride having dark skin then it is very important to choose lipstick in dark shades.You should have to use matte finish that looks you over frost.You can use brown, plums and burgundy shades, it will be give you a beautiful and elegant look.
These are the simple and useful tips for those brides who have dark complexion and going to marry soon.By follow these tips you will get a beautiful and gorgeous look at your wedding. You can also read our article for fair skin brides.