In the mdoern passing time, women are becoming more fascinating day by day. Women are getting so much crazy and passionate about to look beautiful and stunning. Women always carrying every thing according to fashion trend. They enhance their beauty as well as external look by adopting latest fashion trend. Here in this article i am telling you a quick way of temporary highlights. Let's check out below:
A Quick Way For Temporary Highlights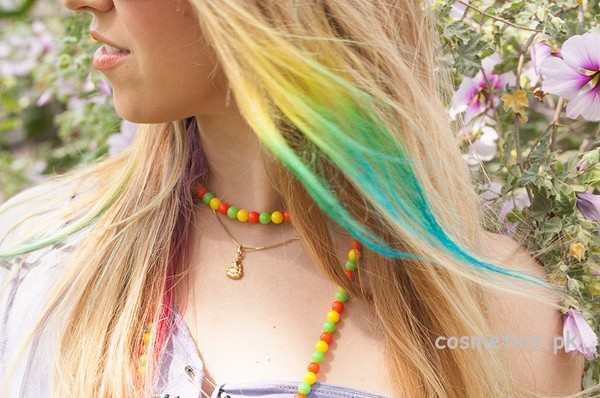 A hair is always playing an important ole in enhancing our personality. Women always try different type of hairstyles to give them a beauty look. Now a days an another fashion trend of hair coloring is very common among girls. Women are mostly seeing with different hair dying. Hair coloring, Hair streaking and highlighting are the most common fashion seeing among women. Young girls to modern women are changing their looks by styling and coloring their hairs according to fashion. For this purpose women always go beauty salons and take appointment and pay so much. Here in this article i am sharing you some easy steps of temporary highlights to hairs. Let's check out below the steps with pictures for better understanding.
Things Which Need: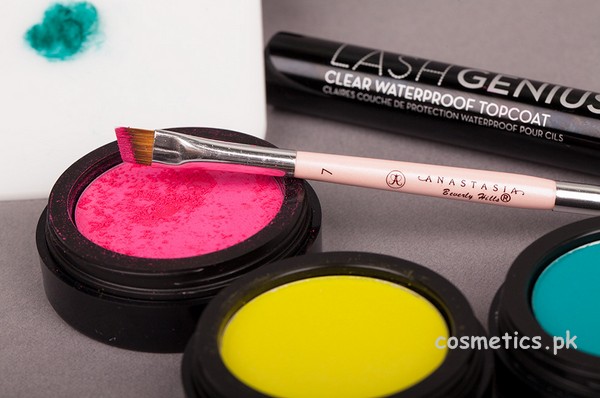 Water Spay
Brush
Hairspray
Hair Compact Powder
Cotton Pad
Step # 1: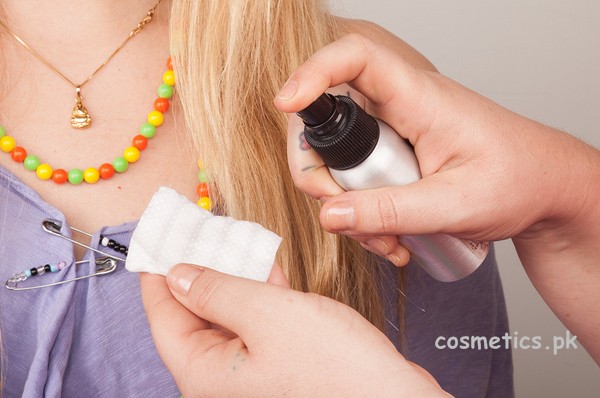 First of All, wash your hairs with shampoo and let it dry. Once you sure the hairs are dry then start with spritz a cotton pad with water. It will help your compact powder to stay in hairs.
Step # 2: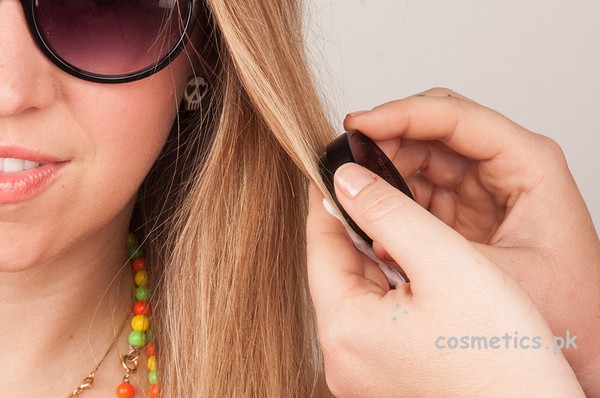 Gather one or two inches of your hairs from bottom. Place the cotton pad behind your hairs and press the compact powder directly to the hairs. Place the color side down to the hairs of the compact powder. You can use one, two or three shades which you want to see in your hairs.
Step # 3: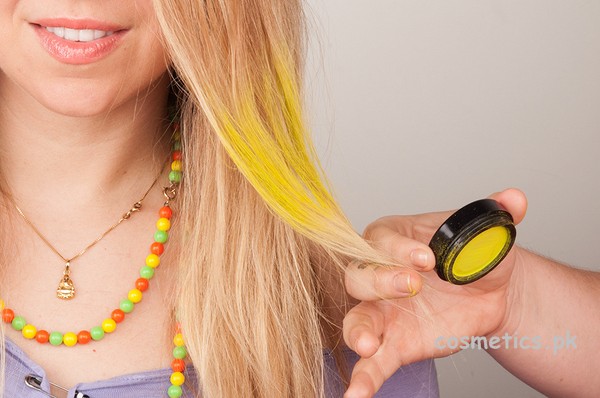 Place your hairs between compact powder and moistened cotton pad and rub it nicely, until you get a desire intensity.
Step #4: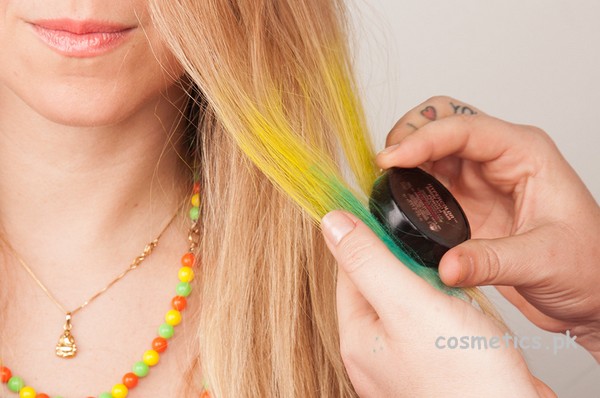 Afterward, repeat the same with another color. Over lapping the first color and then three.
Step # 5: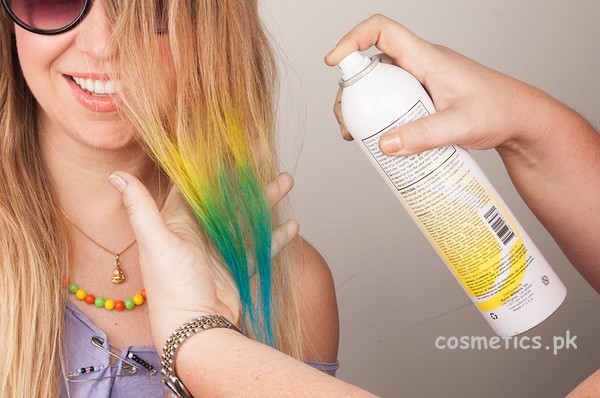 Spray the strand liberally with any hairspray and let it dry. Once it dried up comb your hairs and give them any style. You can use any fashion colors for highlighting.
This quick way of temporary highlights will help you to give your hairs a beautiful and trendy looks at home. You can change your colros easily daily because this hair highlighting is temporary and easily washable with regular shampoo. 🙂