Someone love subtle shades and someone always go for bold and dramatic look. But in makeup there are so many ways to look beautiful and lovely. Shimmery makeup is one of the most favorite and common in fashion. Girls who have fair skin tone always carrying this makeup look. Shimmery eye makeup look with soft shades are not only for fairer skin but also can be complimenting with dusky skin tone. Here in this post, i have brought for you a new and beautiful Eye Makeup Tutorial For Shimmery Rose Gold with detailed steps and pictures. You can now get this beautiful look easily to get flaunt. Let's read below the steps of this easy eye makeup:
Eye Makeup Tutorial For Shimmery Rose Gold
Let's check out the easy steps of this eye makeup look. Here i have shared some pictures also for better understand.
#1 Hydrate Your Eyes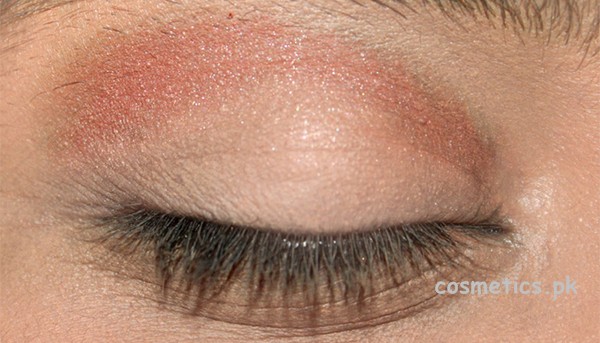 First of all, you should have to apply any eye cream to hydrate your eyes and then apply concealer to cover up all the dark circles. After that, apply a compact powder to set the concealer and also prevent creasing.
Take any matte medium orange-brown eye shadow and apply it on the crease area of your eye lids. You can even make a choice of blush on for this step. You can give dimension to your crease area through this step.
#2, Popup Your Eyelid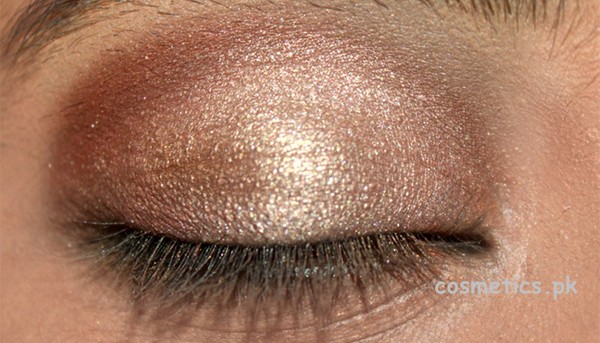 Apply any rose gold cream base to your eyelid. You must have to pop up eye lid in lighter way instead of darker. You can use cream base for increasing the vibrancy and also make your eye makeup look appear lifted. After getting the perfect look, apply bronze shimmery eye shadow all over the eyelids.
#3, Apply Eye Shadow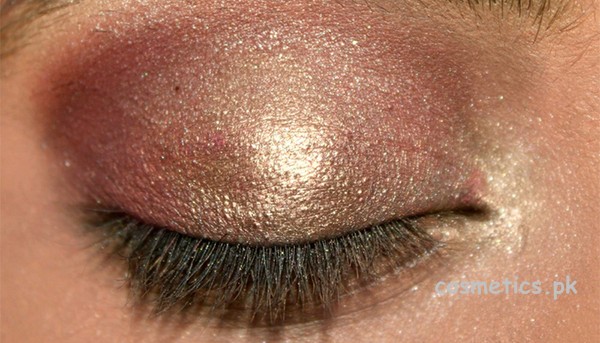 Apply a matte finish pinkish plum eye shadow to he crease area of eye lid to hidden the harsh effect of medium orange-brown eye shadow. You can get a perfect look by using tapered fluffy eye brush with wiper motion.
#4, Make Your Eye Bigger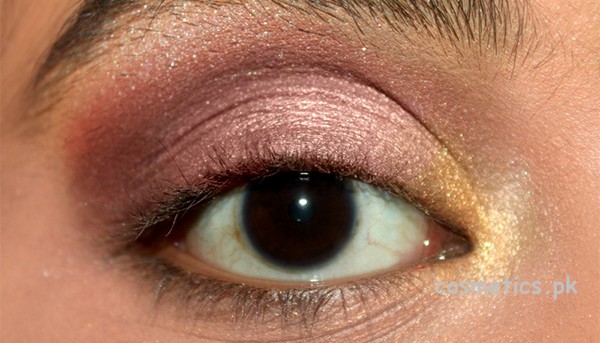 If you have small eyes and want to give them a bigger look then use light yellow gold shimmery eye shadow and apply it in the inner corner of your eyes. This step will highlight innermost corner of eyes. You can also use light eye shadow on eye brow bone area to highlight your eyes. Then, apply a soft pink eye shadow over the bronze shimmery eye shadow to get a pinkish look. Apply this pink eye shadow on the moving lid area of eyes.
#5, Apply Kajal Or Mascara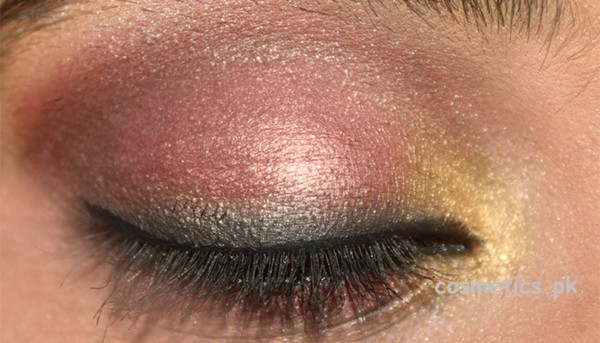 Apply thin layer of kajal and smudge it with the help of smudge brush to get a perfect soft look. This step will make your eyes appear diffused. Then, use liquid eye liner and apply it thinly on the lash line of eyes.
#6, Apply Soft Pink Eye Shadow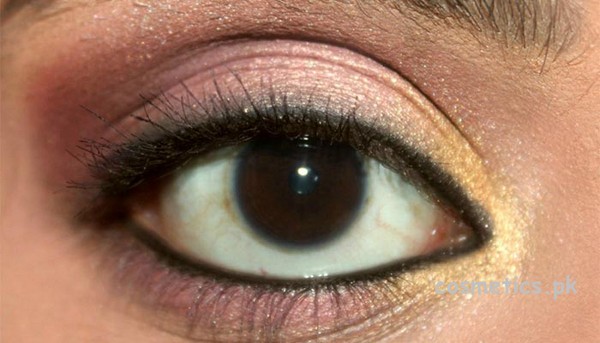 At last, Apply the soft pink eye shadow on the lower lash line and use light yellow gold eye shadow to the innermost corner of lower lash line to get a complete eye makeup look. After that, use mascara and lift your lashes.
Now you can easily apply the rose gold eye makeup tutorial by following these simple and easy steps. You can get this beautiful look for any kind of parties and functions. If you like this makeup look then must share your views in a comment box. I love to read your comments 🙂