If you have big eyes then you are lucky one, because bigger eyes always get a compliment from others. It is a dream of every women to get an appealing look of big eyes. Now it is very easy to get a desire look of big eyes with some simple tips and tricks. Big eyes are always being a center of attention in a crowd. With big eyes look, you can easily stole the heart beats of everyone in any kind o occasion. Here in this post, i am going to share How To Make Small Eyes Bigger. This post is very effective for those girl who have small eyes and want to make it big in appearance. By following these tips you can easily get a desire look of big eyes. Let's read out the article below:
How To Make Small Eyes Bigger – 8 Simple Tips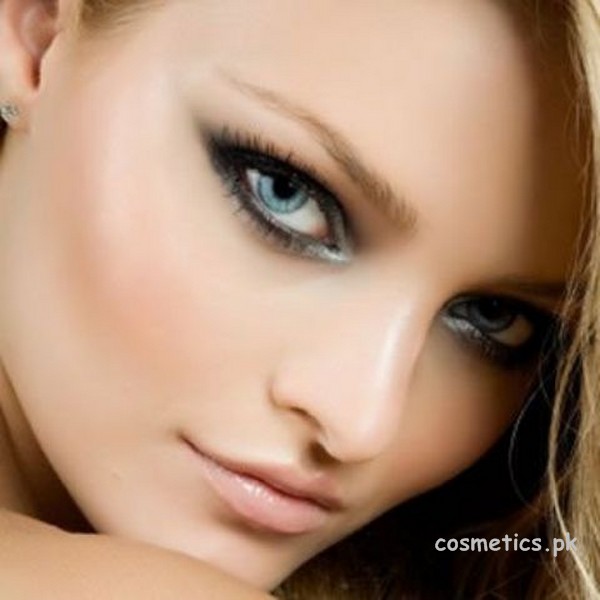 No matter, whether is the size of your eyes!! Makeup techniques will give you a great illusion with popping effects instantly. Here are some wonderful tips and makeup tricks through which you can make your small eyes look bigger.
1. Groom Your Eye Brows:
If you want to make your small eyes look bigger then firstly, unkempt your eye brows at a salon. A perfect cut of eye brows according to our face texture is one of the most important tip of this section.
2. Hide Your Dark Circles:
For getting any makeup look, it is very important step to use concealer to hidden your dark circles. So, apply a concealer on your dark circles to hidden them before applying eye makeup.
3. Use Eye Shadow:
It is also a very important part of this makeup. If you want to get an illusion of opened-up eyes then must use white eye shadows. You can also use nude color eyes shadow to give a popping up look. Also, apply white pencil near the tear duct on the inner corner of eyes.
4. Over-Do Eyeliner:
When you applying black eyeliner then don't make a round circle. Also don't apply kajal into the rim of lower lash line. Keep it away from the lash line or make a line outside to lash line and avoid to apply up to the tear duct. Simply, start lining your eyes with black eyeliner from outer corner and stop after the 2/3rd of the lash is covered.
5. Use Nude Pencil Above Kajal:
White eye pencil to the inner rim of lash line may looks flattering, so you can use nude eye pencil above the kajal to get a desire look. Nude eye pencil looks natural and work in day time too.
6. Use Mascara and False Eyelashes:
Use false eye lashes to make your small eyes look bigger. but if you wont to use false eye lashes and keep it natural then apply two coat of mascara on the outer 2/3rd part of lash line.
7. Shape Of Eye Brows:
If you want to get a bigger eye appearance having small eyes then must be keep our eye brows thick and bold. So, through this step you will give a popping look to your eyes.
8. Reduce Eye Puffiness:
Always keep your eyes away from puffiness because swollen eyes will never give an eyes a bigger look. You can reduce eye puffiness through these easy tips below:
Sleep at least 8 to 10 hours a day but not so much
Most of time wash your face with cold water.
Place cold tea bags on eyes.
Lassen the amount of salt in your daily diet.
Practice exercises to reduce eye puffiness.
Through these tips and ideas you will definitely give a bigger look to your small eyes. Now you know How To Make Small Eyes Bigger but all you need to try try and just try to get the best results, so try these tips and apply it like an expert.