It is natural that every woman wants to give special attention and care to her skin. In this article we will discuss homemade facials for getting fresh and glowing skin. The homemade facials are as follows:
Homemade Facials For Skin
1. The most important and easy homemade facial for skin care is the cornstarch and strawberry facial. This homemade facial is very simple and every woman can easily prepare for getting the natural skin. In order to make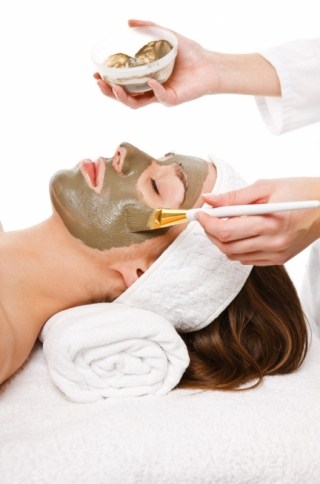 this facial, woman needs a bowl and mash at least 5-6 strawberries and add ¼ cup of cornstarch. Afterwards, mix these two ingredients and then prepare a smooth paste. Now woman should apply this homemade facial on her face and let it dry out for at least 30 minutes. After the 30 minutes, woman should wash her face with cold water. This homemade facial is extremely useful for getting glowing skin because strawberries are full of natural antioxidants which make the skin more soft and natural.
2. The second important and easy homemade facial is the sage and apple facial. Without any doubt, women know that natural ingredients are considered to be best source for making the skin soft and radiant. In order to make this homemade facial, woman should take apple of medium size and then cut into small pieces. Then put these small pieces into the blender and then mix 2 teaspoon of honey and ½ tablespoon of sage. Mix all these natural ingredients and then make a smooth paste. Afterwards, woman should refrigerate this mixture for at least 15 minutes and then apply on her face. Woman should let it dry out for at least 30-35 minutes and then wash her face with the cold water. Then woman will see a dramatic change in her complexion.
These are best and simple homemade facials for skin. Along with these homemade facials, it is important that women should maintain healthy diet. Every woman should try out these homemade facials for getting the fresh and glowing skin.