Eyebrow is playing a vital role in enhancing the affection of over all makeup. Eyebrows are the main aspect of face that enhance the beauty of woman. There are two type of eyebrows, thick or thin. As we all know that the thick eyebrows are always in the center of attraction. But what about those women, who have thin and light eyebrows? If you lie in those women who have light and thin eyebrows, then there is no need to be worry. Here in this post i am sharing the video tutorial, from which you can easily learn how to fill eyebrows perfectly.
How To Fill Eyebrows Perfectly – Video Tutorial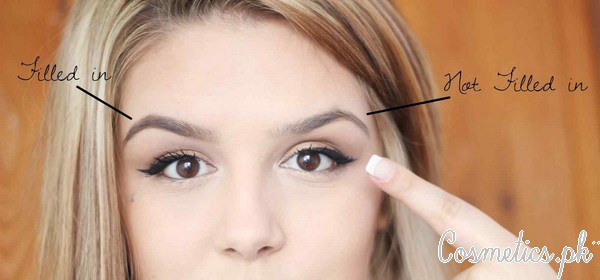 Here in this post, i am sharing the some easy steps of how to fill eyebrows perfectly through this video tutorial. Let's check out this video below and make your appearance beautiful in the crowd with thick eyebrows.
For getting the fuller eyebrows, you need an eyeliner. Simply sketch out your eyebrows and then fill up with black or brown eyeliner. This way you can get a fuller eyebrows. Let's check out them below.
http://dai.ly/x2g1zk0
Now you can easily find the answer of how to fulfill your eye brows. After checking the video, share your views with us in a comment box 🙂
Source: DailyMotion
Credits: Zunaixa