My Konjac Sponge is a very famous and reputed company who is offering wide range of facial sponges for different purpose. Their products are good quality and very effective. Their all sponges are 100% natural and perfect for men and women both. There are so many facial sponges for cleansing, exfoliating and many more purposes. Here in this post I am sharing the review of French red clay facial Konjac sponge, which is super effected for sensitive and mature skin. Let's check out the review below that will definitely help you before purchasing.
(You May Also Like: Konjac Pure Natural Facial Sponge Price)
French Red Clay Facial Konjac Sponge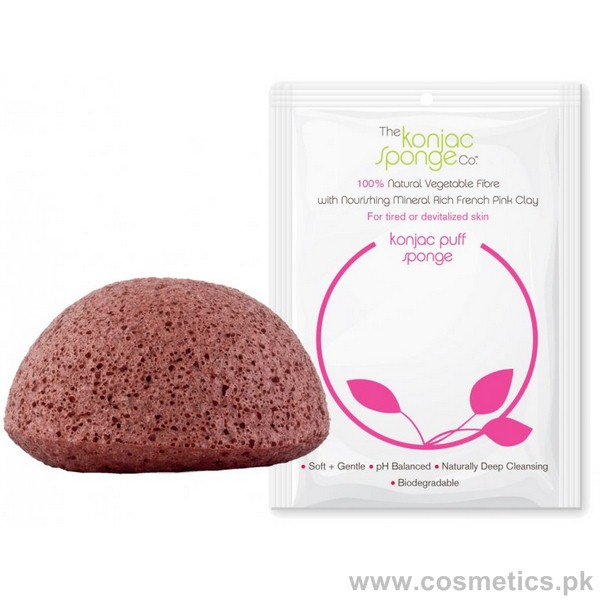 This French red clay facial Konjac sponge is in red color. It is made up of red clay and rich in iron oxide. It is best for sensitive skin and ability to reduce dryness and flakiness. It can improve skin's clarity and also texture. It also refreshes the skin very well and remove impurities.
Top Features:
100% Natural Sponge.
100% Colorless and Additive Free.
100% Biodegradable.
It Is Naturally Sustainable.
Gently Exfoliates Skin Very Well.
Suitable For Sensitive and Dry Skin.
It Soothes Skin Naturally.
It Accelerate Optimal Skin Regeneration.
It Is Effected In Eczema, Rosacea or Psoriasis.
It Hydrates Skin While Cleansing.
How To Use:
Always rinse and soak before use to make it soft.
You can use it with or without cleanser.
Always massage gently on face in circular motion.
How To Care:
This facial sponge can be sanitized by placing in a bowl and microwave t for 1.30 minutes.
Always replace your sponge after 3 months.
Price: Rs 1000/-
So, have you tired this facial sponge before? If yes, the must share your views with us.
(You May Also Like: Konjac Charcoal Bamboo Facial Sponge Price)
Keep sharing and commenting!!