My Knojac Sponge is a company who is providing best quality sponges for different purpose. They have been working since very past years ago. Their products are popular worldwide and now easily available in Pakistan also. My Konjac Sponge is offering good quality facial sponges for both men and women and also baby's bath sponge. Their sponges are using for different purposes like bathing, cleansing, exfoliating and facial. Here in this post i am sharing the review of My Konjac baby bath sponge for you. This bath sponge is very much safe for babies. This bath sponge is widely using by mothers who want everything for their babies that is natural and safe. So, let's have a look at this post below and check out the review and price of the My Konjac baby bath sponge below.
(You May Also Like: My Konjac Healthy Facial Sponge)
My Konjac Baby Bath Sponge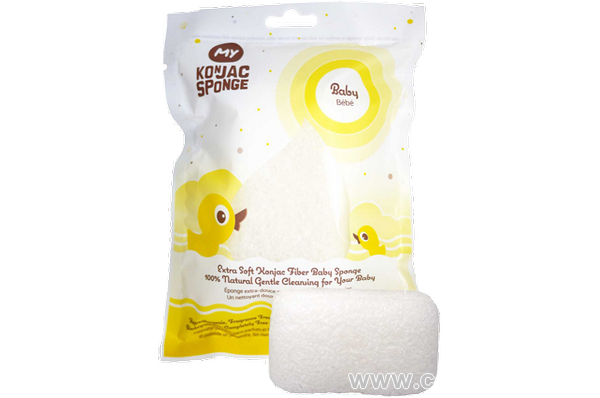 The Konjac baby bath sponge is safe and natural for every baby. It is made up of natural things which is best for sensitive skin also. It is perfect for delicate and tender for skin. This baby bath sponge can be using daily to make baby's skin soft, smooth and healthier.
Top Features:
100% Natural Sponge.
1005 Colorless and Additive Less.
1005 Biodegradable.
Naturally Sustainable.
It Is Hypoallergenic and Fragrance Free.
It Is Gentle For Babies.
Less Soap Give More Leather.
How To Use:
Rinse and soak in water to become soft before use.
Gently massage in a circular motion.
Rinse after use and don't wring, just hang to dry.
How To Care:
This sponge bath can be sanitized by placing in a bowl and microwave it for 1.30 minutes.
Replace it after 3 months.
Price: Rs 1000 /-
(You May Also Like: My Konjac Red Clay Facial Sponge)
So, have you ever used this baby bath sponge? It is easily available in stores now. You should have to try it for your baby.
Keep sharing and commenting!!