My Konjac Sponge is a very well reputed and leading brand in Pakistan also who is providing best facial sponges for both men and women. They are providing good quality products for face and skin. Their products are not much expensive and easily available on big cosmetics shops. There are so many Konjac facial sponges but here in this post i am sharing pure facial Konjac sponge review and price below. This facial sponge is best for all type of skin tone. You can make your skin feel fresh and soft with this facial sponge. Let's check out the complete details, uses and price of pure facial Konjac sponge below.
(You May Also Like: Water Drop Bamboo Charcoal Facial Sponge Price)
Pure Facial Konjac Sponge, Review, Price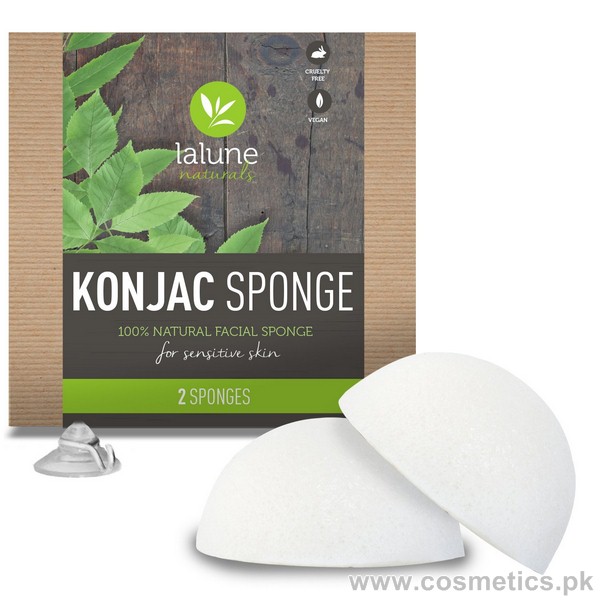 Pure Facial Konjac sponge is a soothing sponge. It soothes skin very well. It has ability to rejuvenate and cleanses the skin nicely. It is best for all type of skin tone. Pure facial Konjac sponge is also best for sensitive skin. It is made up of 100% natural Konjac plant root. It has natural alkaline that balance the acidity of skin and also removes the impurities. It is very soft and gently exfoliates dead skin cells. It makes face feel fresh, radiant and soft.
Top Features:
100% Natural Facial Sponge.
100% Colorless and Adore less.
100% Biodegradable.
It Is Hypo allergic.
It Gently Removes Impurities.
Exfoliates and Cleanses Skin.
Promotes New Skin Cells.
Moisturizes Naturally.
How To Use:
Always rinse and soak before use to make t soft.
You can use it with or without facial cleaning cream or moisturizer.
Simply, massage the face in circular motion with facial sponge.
How To Care:
Simply, sanitized the sponge by placing it in a bowl of water and microwave it for 1:30 minutes.
Always sanitized it once in two weeks.
Replace it with another one after 3 months of use.
Price: Rs 1000 /-
(You May Also Like: Top 5 Facial scrubs in Pakistan)
So, this pure facial Konjac sponge is very effective for all. Have you ever tried it? If yes, then must share your views with us.
Keep commenting and sharing!!