The Body shop has launched its Wonderblur Face Primer with price, that is available now in stores. Face primer is using to hide pores and scars. It helps to make even and natural skin tone. There are so many face primers available inside markets. This year, The Body Shop face primer 2015 has released. The Body Shop has revealed its wonderblur face primer. It is a silicon-based face primer that provide a lightweight blurring effect. Here in this post i am sharing the review and price of The Body Shop face primer 2015 below:
The Body Shop Face Primer 2015 Review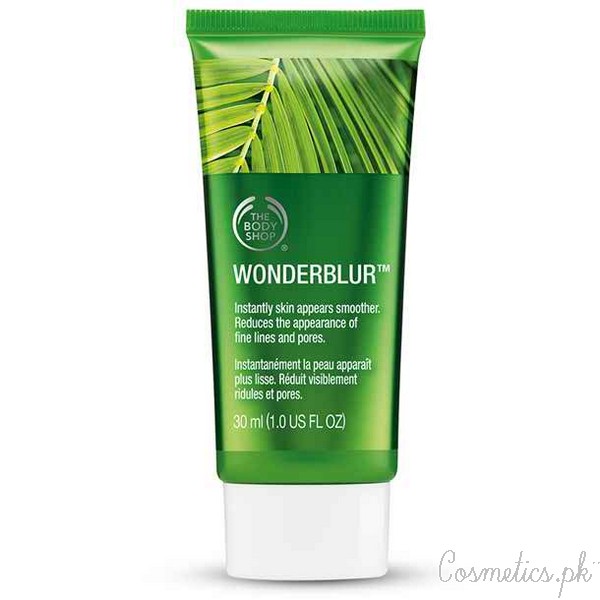 This post is concluding the review and details of The Body Shop wonderblur face primer that is very effective to reduce fine lines and gives a perfect natural look. Let's check out the review below:
(You May Also Like: Urban Decay Eyeshadow Primer Review and Price)
Product Description:
This face primer claims to provide a lightweight blurring effect that reduces the fine lines. It also minimizes the look of pores and scars. It also smooths the texture of uneven skin and makes it healthy an natural. It is like a color corrector so that is clear and definitely perfect for any skin tone. It makes skin non-greasy and leaves a satin finish.
Pros:
Slightly Blurring Effect
Reduces Fine Lines and Scars
Allow makeup To Apply Smoothly
Long Lasting for All Day
Save to use On Eye Area
Gives Moisture and Non-Greasy Look
Colorless
Cons:
Final Thoughts:
The Body Shop wonderblur face primer is very effective and makes skin feel comfortable. It is the best product in all kins d of season. It also gives a dramatic blurring look and makes skin smooth and natural.
You will definitely love this face primer because of its lightweight formula. It doesn't irritate to the sensitive skin as well as visibly reduces pores. It allows the makeup to stay long lasting all the day.
Price: Rs 1600
So, are you going to purchase The Body shop wonderblur face primer? If you are using it then must share your experience with us in a comment box 🙂