Eyes are the most prominent part of the face that needs much importance in makeup. Overall makeup depends on the eye makeup. If you do eye makeup perfectly then your overall makeup looks stunning. But it can look horrible if an eye makeup cannot be done perfectly. From eyeshadow to eyeliner and applying to blend, every step needs perfection in eye makeup. Eyeliner enhances the beauty of overall eye makeup. There are many ways to apply eyeliner. We use a different type of eyeliners to get a perfect look such as gel eyeliner, liquid eyeliner, and pencil eyeliner. Here in this post, I am sharing with you best pencil eyeliners which are easily available in Pakistan.
There are many makeup brands which are offering quality products overall in the world. So many international cosmetics brands are also available in Pakistan. If you are searching for best pencil eyeliners then you will get a perfect guideline in this post. Check out the pencil eyeliner brands which are available in Pakistan.
10 Best Pencil Eyeliners Available In Pakistan
Diana Of London Super Star Liner: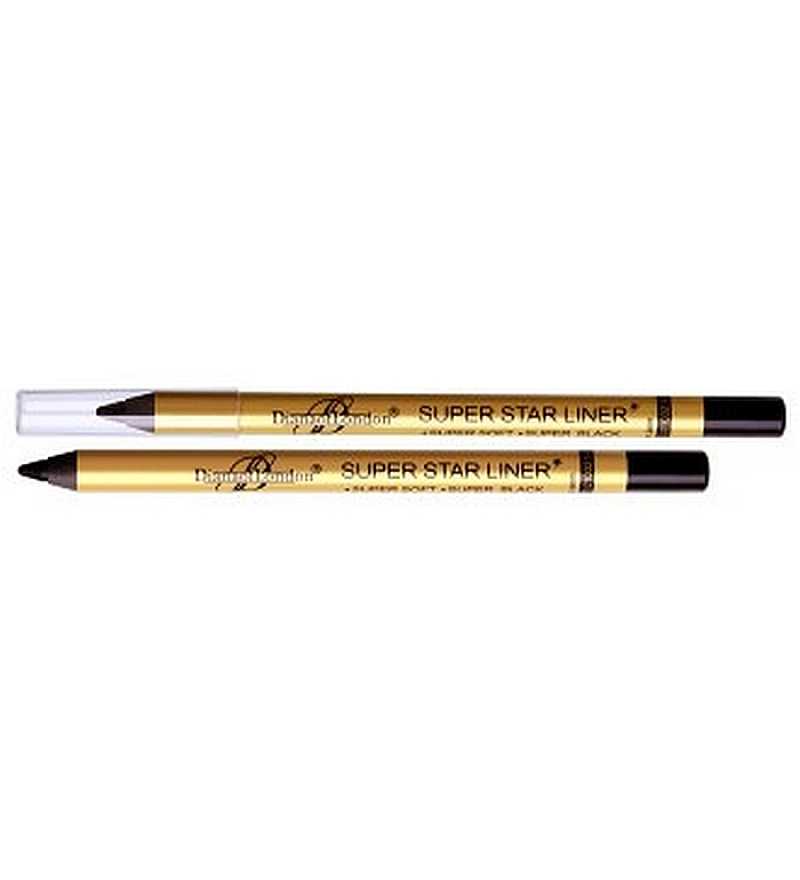 Diana Of London is a famous makeup brand. Its Super Star liner is the best choice among women. Its long-lasting and smudges proof eyeliner. Its smokey formula gives perfect color and intense look. It gives you a dramatic look with its luscious formula. It glides easily without dragging and smudging. This soft eyeliner is ideal for defining eyes. Its velvety and intense color makes your eyes smokey with little bit perfection.
Stage Line Precise Liner Black: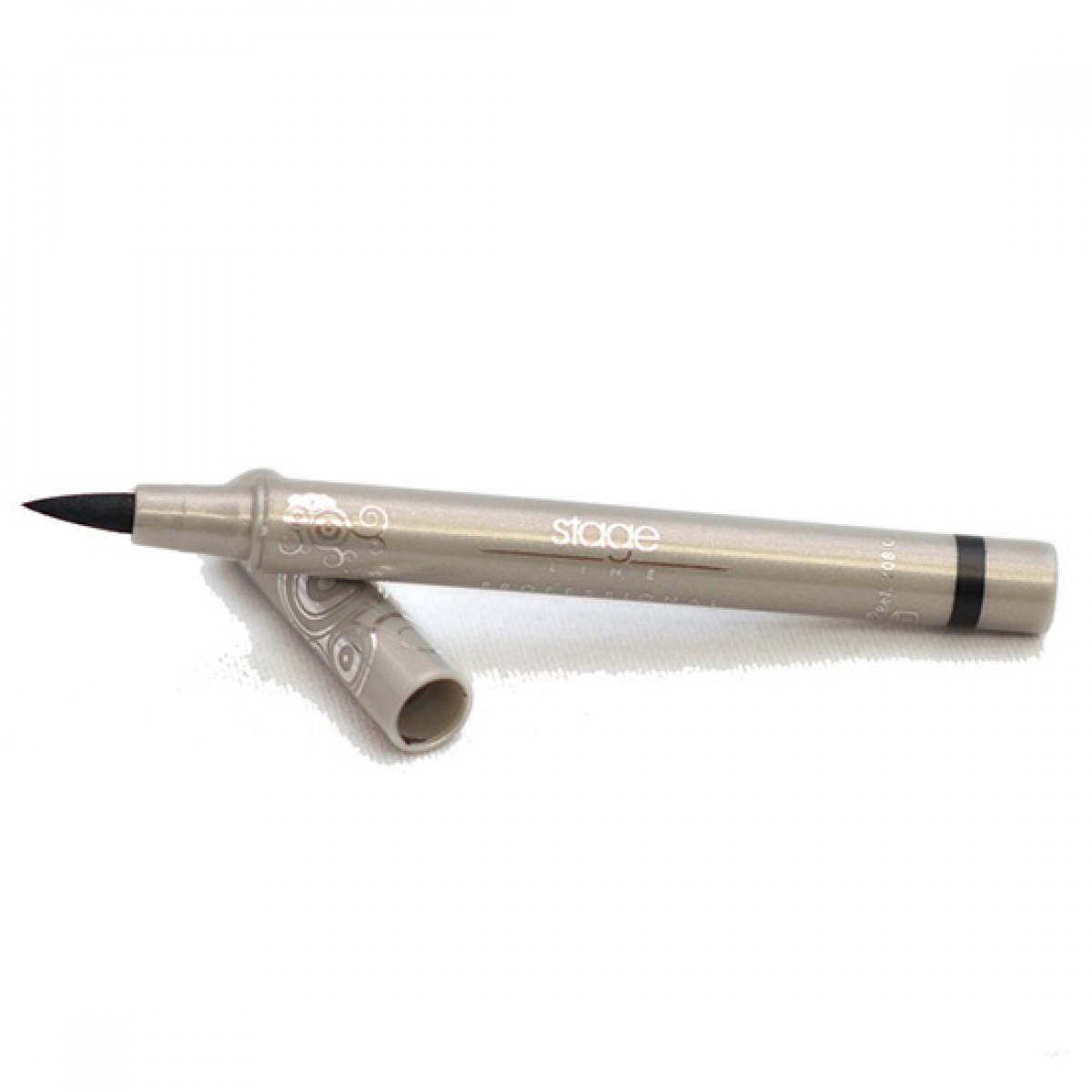 Stage Line launched its Precise Liner in black for a perfect look. Its carbon black formula gives an intense black color. Its long-lasting water-based liquid with precise soft tip offers you an even application. It is ideal for a dramatic look with a thin line. For a perfect intense look, this eyeliner is ideal.
Max Factor Liquid Eye Effect Eyeliner Pencil Black Fire: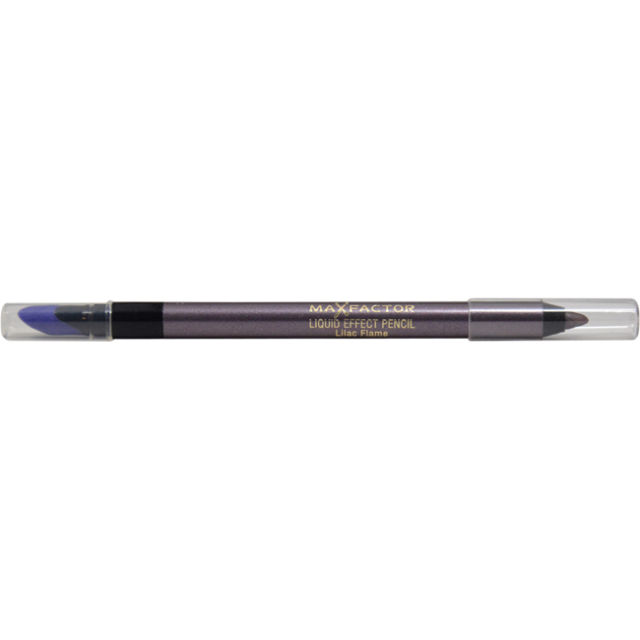 Max Factor liquid effect pencil eyeliner is an easy eyeliner that applies easily and gives a perfect color intense look. It is available in various colors to give a perfect dramatic look. It adds great intensity to smokey eyes to get a perfect style. It is smudge free and waterproof to create different eye look.
L'Oreal Paris Super Liner Perfect Slim Intense:

L'Oreal Paris Super Liner Perfect Slim intense creates a perfect look that's come into play. It creates a signature look with perfect super line effect. Its easy application creates a thin line. It is so much precise and very easy to apply. Its long-wearing formula is ideal for partywear look.
The Body Shop Carbon Eye Definer: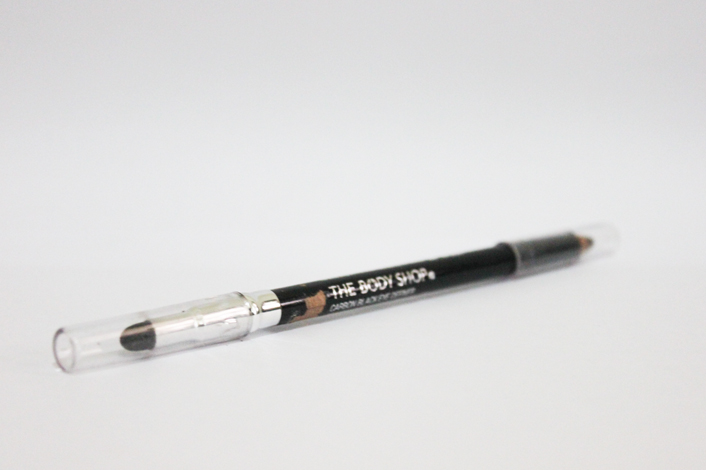 The Body Shop carbon eye definer is available in different seductive shades. It has a highly blendable formula with a handy soft sponge tip. It gives a perfect smoky look that creates an alluring eye makeup look. It is smudge free and waterproof eyeliner to give high coverage and long-wearing result.
L'Oreal Paris Superliner Silkissime Eyeliner: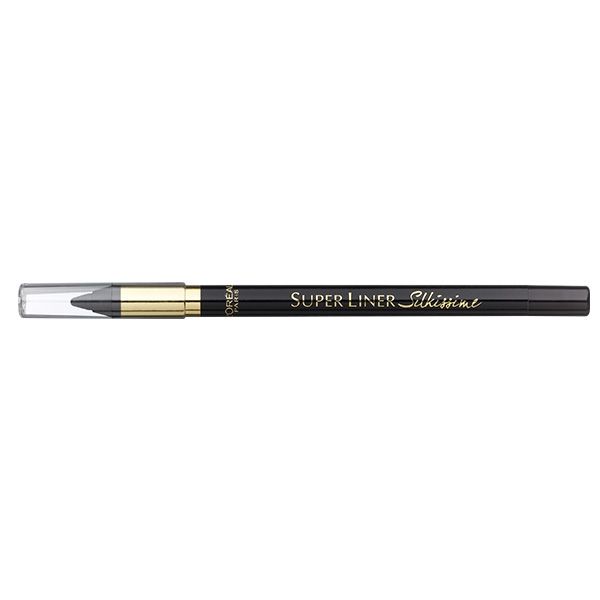 L'Oreal Pas superliner silkissime eyeliner is a silk inspired liquid eyeliner that glides on easily. Its smudge free and water resistant formula long lasts up to 16 hours. It gives intense color and indulges eyes in a silky look. It gives ultra-soft and clear application. Its silky texture creates a perfect dramatic look.
Rivaj UK Self Defined Eyeliner Pen: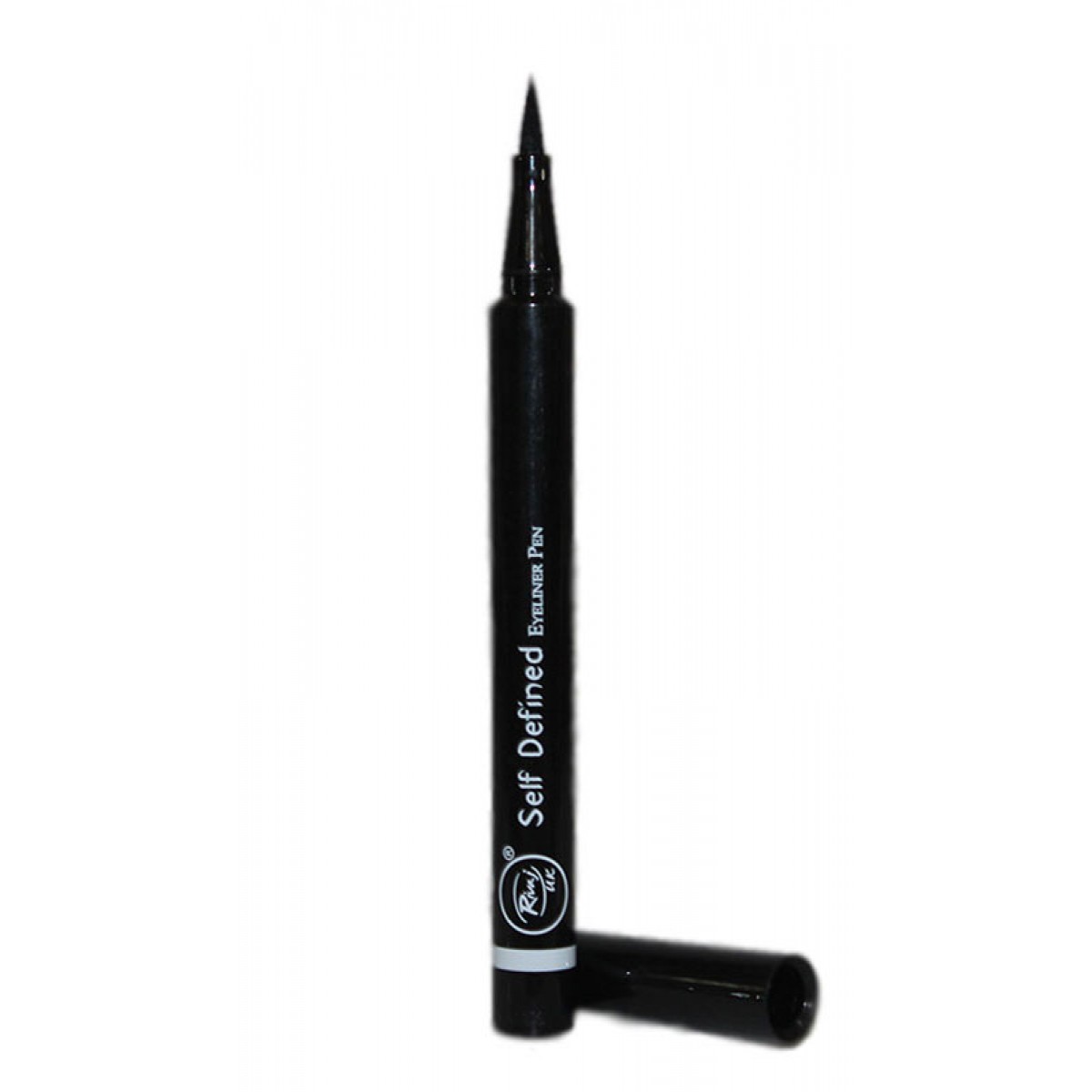 Rivaj UK self-defined eyeliner pen is ideal for a dramatic look. its thin tip creates a perfect intense look. It gives a long-wearing result for up to 12 hours. Its waterproof formula glides on easily with smudging. It gives a simple to smoky look in just a swipe.
Maybelline Master Smoky: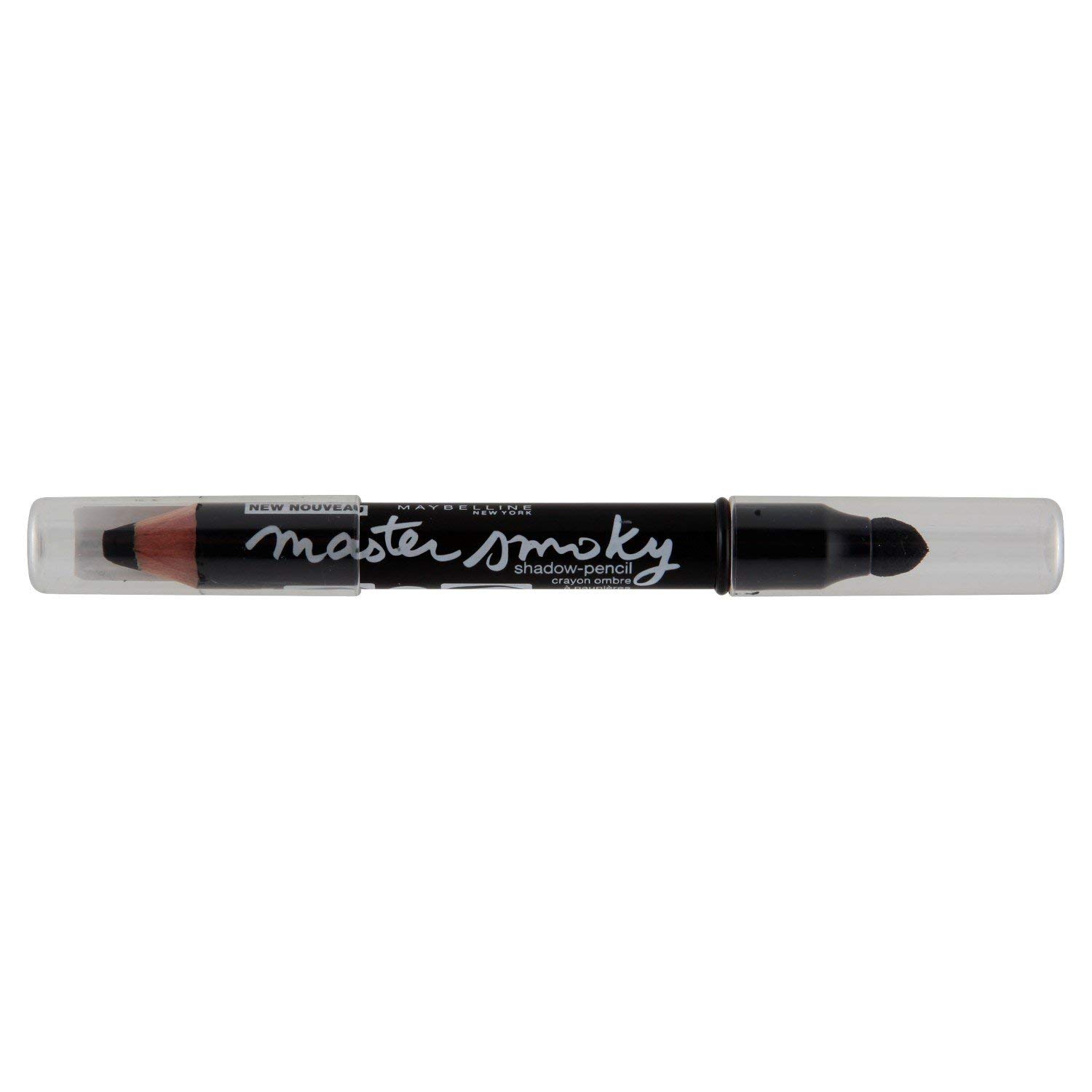 Maybelline Master Smoky is an ideal eyeliner for smoky eyes. It gives ultra-saturated pigmentation in less effort. Its long-wearing formula creates a perfect party look that stays for hours without smudging. It is available in two shades of black and brown. With a silky texture and smoky tip, it creates an intense perfection.
Oriflame The One Eye Liner Stylo Black: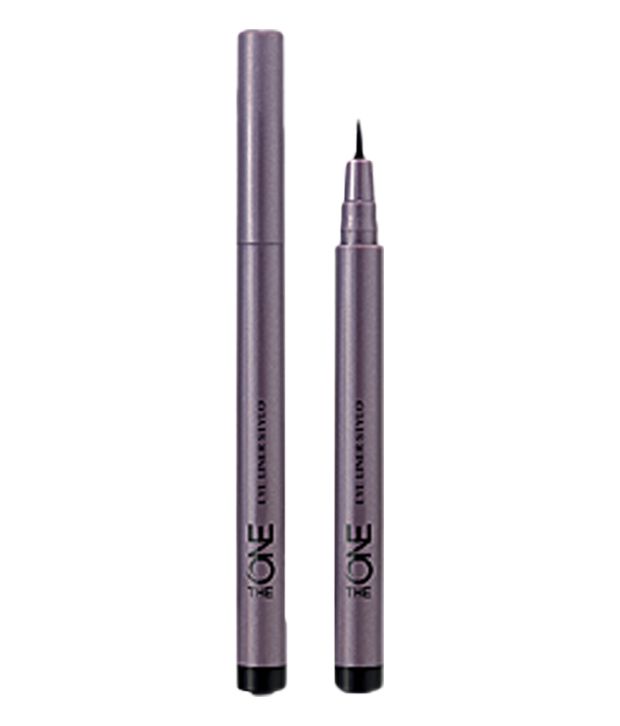 Oriflame's The One eyeliner stylo black is a liquid eyeliner pencil which gives a clean and smooth look. It delivers a continuous line of intense color with smudging and dragging out. It creates a beautiful professional look in just a minute. For a dramatic look, it gives a perfect result every time. Its long-lasting formula gives you a 24 hours water-proof result.
Conclusion:
These 10 best eyeliner pencils are easily available in Pakistan. These eyeliners are popular among women because of their water-resistant formula and high-quality result. Share your reviews about your favorite eyeliner among them.