For clean and clear face, facial scrubs are very important. Facial scrubs are playing a vital role in enhancing the beauty of woman. Facial cleanser and scrub removes dead cells and gives a skin a new healthy life. It also removes oil, wrinkles and blackheads from skin nicely. If you look inside markets then you will different kind of facial scrubs. The facial scrubs are not using according to skin type, but it is using as the need of skin. There are so many facials scrubs in Pakistani Cosmetics Shops but here in this post i am sharing top 5 best facial cleanser scrubs in Pakistan below. These facial scrubs are very effective for our skin, and recommended by Beauticians and Doctors. Let's check out them below.
Top 5 Best Facial Cleanser Scrubs In Pakistan, Review, Price, Ingredients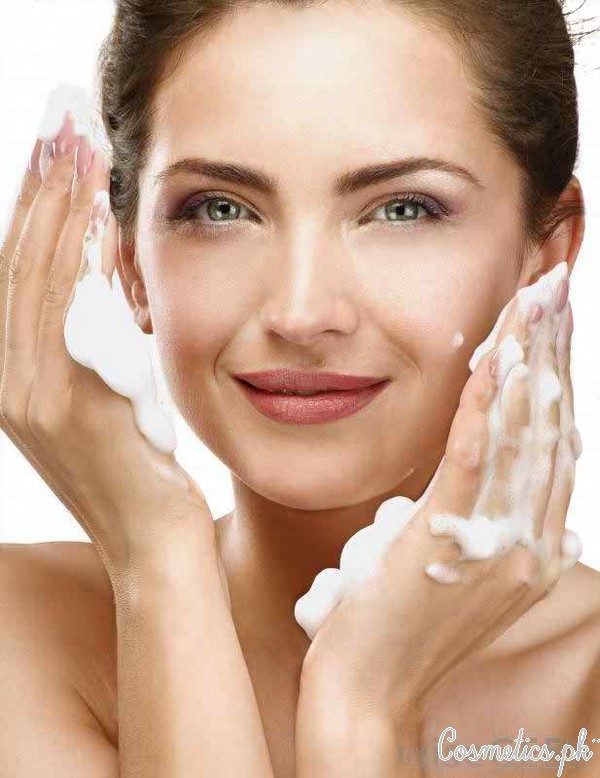 Here are the complete details, pros, cons, ingredients and prices of these best 5 best facial cleanser and scrubs that are available in Pakistan. Let's check out them below.
5. The Body Shop Aloe Gentle Exfoliator:
The Body Shop aloe gentle exfoliator is very effective facial scrub. It contains micro-beads with a combination of soothing Aloe Vera. This facial scrub works well for every type of skin. It keeps the skin healthy and removes black heads and dead cells nicely.
(You May also Like: Top Body Wash In Pakistan With Price)
Pros:
Keep Skin Healthy
Removes Blackheads and Dead Cells
Makes The Skin Smooth
Contains Aloe Vera
Best For all Type of Skin
Cons:
Price: Rs 1900.
4. Garnier Clean+ Invigorating Daily Scrub:
Garnier Clean+ Invigorating daily scrub is very effective for dead skin. It deeply cleanses the pores because it contains Jojoba Oil. This facial scrub formulated with invigorating peppermint that energizes the skin and gives it a healthy look.
Pros:
Makes Skin Healthy
Gives Freshness and Revitalized look
It Deeply Cleanses Skin
Makes Skin Smooth
Cons:
Price: Rs 799.
3. Lotus Herbals Berry Scrub: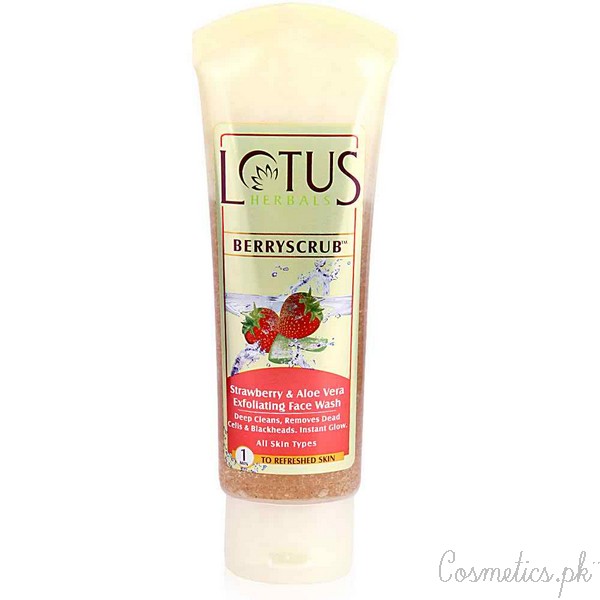 Lotus Herbals berry scrub is the skin care product that exfoliates the skin very well. It contains strawberry and Aloe Vera extracts that makes the skin smooth and fresh. It is best for bright complexion.
Pros:
Contains Strawberry, Aloe Vera, Lemon and Orange Peel
Lovely Fragrance
Gives a Radiant and Glowing Skin
Makes The Skin Soft and Smooth
Cons:
Price: Rs 360.
2. St. Ives Timeless Skin Apricot Scrub: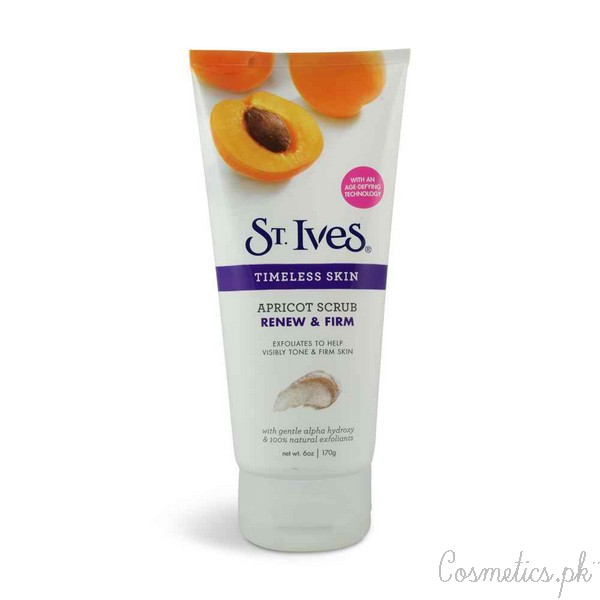 St. Ives Timeless Skin Apricot Scrub exfoliates skin and makes even skin tone. It makes the skin look younger and healthy because of its alpha hydroxy formula. It also contains antioxidant that gently cleanses the skin.
Pros:
Exfoliates Skin
Great Apricot fragrance
Leaves skin smooth and Fresh
Cleanses skin Very Well
Works against Acne
Reduces Black and White heads
Free of Parabens
Cons:
Doesn't Work Well For Acne
Price: Rs 290.
1. Lakme Clean Up Pores Face Scrub:
Lakme Clean Up Pores Face Scrub gives gently exfoliating effect. It contains a green gel crystals. It can removes blackheads and clears the skin very well.
Pros:
Exfoliates Effectively
Cleanse spores
Pleasant Fragrance
Removes Blackheads and Whiteheads
Bets in summer
Hypoallergenic
Cons:
So, do you have any facial scrub that makes the skin soft and smooth. If you are using one of them then must share your view with us in a comment box 🙂