Top 5 Recipes Of Skin Care, Pampering your skin is avery important for everyone either we are girls and boys.Skin needs care during every season, because dusts and germs always attack in our skin.We pamper our skin with high quality and expensive products.We go parlors and have expensive facials to give our skin a healthy and natural look.But there is no need to spend so much money now because we cosmetics.pk are here to give you top recipes of body care at home.Here is an another top 5 recipes of skin care at home below:
* RICE FLOUR & GREEN TEA FACE MASK
Ingredients:
1 Green Tea Bag
1/2 Cup Water
1 tbsp Rice Flour
Method:
Simply soak the tea bag into hot for 10 minutes and then mix the rice flour in it until a smooth texture like a paste come.Apply the mixture in clean face and let it for 10 to 15 minutes and wash out with warm water and follow with cold water to tighten your pores.Gently pat dry with towel or tissue.
Note: This face mask is perfect for oily, red and blotchy skin.
* MILKY FACIAL SCRUB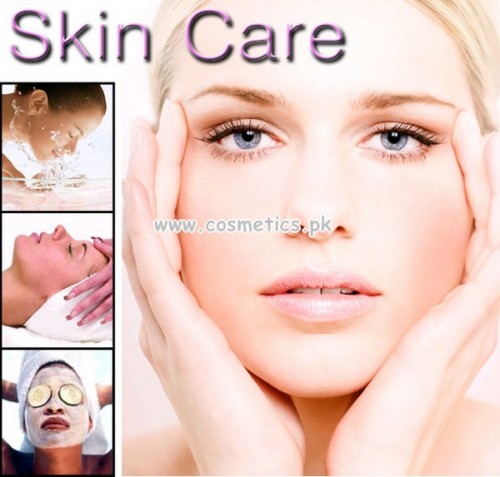 Ingredients:
1 tsp Powdered Milk
1 tsp Honey
3 drops of Lemon Juice
Method:
Mix all the ingredients in any bowl and gently massage it on to your face in a circular motion.Rinse thoroughly with water.
* SKIN BRIGHTENING MASK
Ingredients:
1/2 cup of Unripe Papaya, Diced
1 tsp Plain Yogurt
1 tsp Honey
Method:
Just blend the ingredients in a food processor until the mixture smooth and apply it onto clean face.Leave the mixture for 10 minutes.Wash outwith cold water and pat dry.Afterward, finish by any moisturizer.
* AVOCADO MASK FOR DRY SKIN
Ingrdients:
1/2 of a rip Avocado
1/4 cup of Honey
Method:
Mash the avocado in a bowl and mix the honey into it nicely.Apply the paste onto clean face for 10 minutes and then rinse with warm water.For better result finish by hydrating moisturizer.
* CITRUS SCRUB
Ingredient:
1 tsp of Lemon Juice
2 tsp Honey
6 ounces Plain Yogurt
1/4 cup of Ground Oatmeal
Method:
Blend all the ingredients together and apply it on to clean face in a circular motion.Allow the mixture to dry and wash out with warm water.