Top 3 Recipes To Make A Eyelash Conditioner, Conditioner is very important to make hairs healthy, shiny and smooth.Most of us purchase so much expensive products, shampoo and conditioner for hairs.We know that our eye lashes also need some care and attention.We girls are very conscious about our eye lashes.We want long, thick and fuller lashes and for this purpose, we do all the sorts for this.There are so many serums and creams are available in markets which have so many side effects but the results are not so longer.In this post, we are going to share with you top 3 recipes to make eye lash conditioner.Let's see them below:
CASTOR OIL EYELASH CONDITIONER
Ingredients:
Castor Oil or Almond Oil
Vanilla Extract
Method: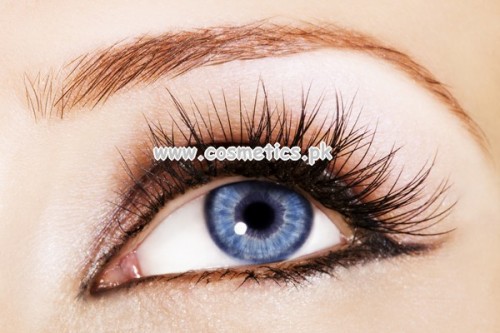 Firstly, you should have to purchase a small bottle of castor or almond oil from any shop and also pick up one disposable mascara wand from any beauty shop.Make sure that wand is clean after use.Add the three parts of castor or almond oil and one part of vanilla extract into small container and mix them nicely.Afterward, clean the lashes properly and dip mascara wand into conditioner and apply it from root to tip and top to bottom twice a day.
VITAMIN E EYELASH CONDITIONER
Ingredients:
Vitamin E oil or capsules
Method:
Simply squeeze a few drops of Vitamin E capsolue or oil to into any container and make sure that not to use oil with fingertips.Dab the cotton ball in oil and sweep it across clean both eyelashes from root to tip twice a day.For better result, apply it before go to bed.
COCONUT OIL EYELASH CONDITIONER
Ingredients:
Coconut Oil
Extra Virgin Olive Oil
Vitamin E Oil or Capsule
Method:
Add the equal amount of three oils in any container and before applying dib the cotton swab into the mixture.Atlast, clean your eyelashes and apply it on the base of lashes twice a day.