Hair is one of the most important part of our body that needs extra care and attention in every season. There are so many products and home remedies through which we can easily take care of our hair. Vitamins are also considered to be as the main resource of hair growing. Hair losing is one of the biggest problem amongst women especially. Mostly, the women between age of 30 to 60 are facing the problem of hair losing. There are so many reasons behind hair losing such as:
Reasons Of Hair Losing:
Medical Condition
Nutritional Deficiency
Menopause
Thyroid
Childbirth
Alopecia
Fungal scalp Infection
Over Treating Hair
(Read: How To Treat Hair Losing)
Most of time, the hair losing problem is increasing and hard to stop it at any cost. There are so many ways to stop hair losing and when its stop then the growing is considered to be as one of the most difficult job. Our hairs need extra attention and branded products will definitely treat them. You will find the better result in hair growing with Vitamins. Let's read below the top 5 essential vitamins for hair growth.
Top 6 Essential Vitamins For Hair Growth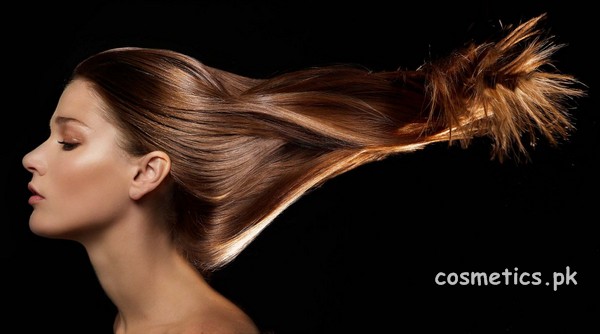 1. Vitamin A:
Vitamin A is very essential for our hair and it helps in hair growth. Vitamin A contains antioxidants which moisturize our hair scalp and prevent them from dryness. It helps to keep hair black and shine and also best for straightening and thickening of hairs. You should have to eat those foods that are rich in Vitamin A such as:
Liver
Sweet Potatoes
Carrot
Egg Yolk
Spinach
Milk
Dried Apricots
Mangoes
(Read: Natural Treatments Of Hair Straightening)
2. Vitamin B7:
Vitamin B7 is also known as Biotin. Vitamin B7 repairs brittle hairs and also improves the health and texture of hairs. it can give volume and thickness to hair. Vitamin B7 increases hair growth rapidly and also straighten hair very fast. There are so many foods are enriched with Vitamin B7 Such as:
Eggs
Cauliflower
Yeast
Walnuts
Almonds
Raspberries
Bananas
3. Vitamin B12:
Vitamin B12 is another from the family of Vitamin B. Vitamin B12 prevent hairs from losing and also keep the body away from iron deficiency. You can get Vitamin B12 from these foods below:
Whey Powder
Egg
Yogurt
Cheese
Milk
(Read: Benefits Of Vitamin B12)
4. Vitamin C:
Vitamin C is one of the well known hair growing vitamin. It has ability to treat premature graying hair and drying hair also. If you intake daily Vitamin C then your can easily get healthy and growing hairs. You can get Vitamin C from these foods below:
Lemons
Guavas
Mandarins
Strawberries
5. Vitamin E:
Vitamin E is also an another essential vitamin that keep our hairs away from dryness and roughness. It locks our hair in moisture and also give shine to them. Vitamin C also keeps the scalp healthy and promotes blood circulation. You can get Vitamin E from these foods below:
Almonds
Milk
Fish
Cooked Spinach
Protein
sunflower Seeds
Dried Herbs
(Read: Hair Dryness Treatment)
You can get healthy and growing hairs from these vital vitamins. These essential vitamins for hair growth will definitely prevent your hairs from drying and losing.
If you like this post then must be share you thoughts with us in comment box and also share anyone tip with us. I like to read it 🙂