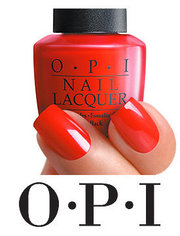 Nail art and nail polishing is a very common trend of fashion for girls,teenagers and also woman's life.To design nails in a dramatic way or with a nail Lacquer is very traditionally also.
O.P.I is a branded Nail Lacquer company which has always provide best color shades of O.P.I Nail Lacquer.This is a latest O.P.I Katy Perry collection of nail lacquer which has introduced in market inspired by Katy's edge style and her new album Teenage Dream.This collection included four fierce shades of Electric blue with glitter, Teenage Dream dusky pink with glitter, the Pearle scent Pewter silver and fourth one is Deep berry hue with shimmer glitter touch.
This collection of O.P.I Katy Perry collection will give your nails a dynamic look and use Black shatter Nail lacquer by O.P.I Katy Perry collection to create a shattered nail effect to your beautiful nails..