Our skin alwyas need extra attention and care from us. Skin is one of the most important part of body that must be clean from dust and dirt. There are so many ways to clean our skin such as uses of expensive products, visiting of beauty parlors and home remedies. For budget conscious, who will not paying extra in beauty salon for cleaning their skin, the multani mitti is very useful and effective. Here in this post i am sharing with you 10 effective face packs of multani mitti. Let's check out below:
10 Effective Face Packs Of Multani Mitti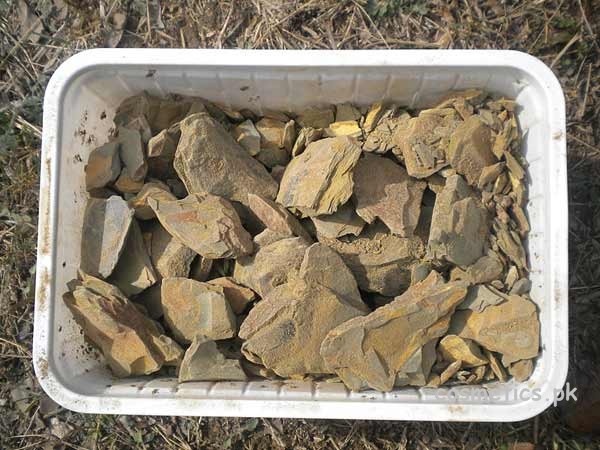 What is Multani Mitti?
Multani Mitti is known as a Fuller's Earth. It is also known as gopi chandan in India. Multani mitti is a best agent for skin-cleansing. Multani mitti is enriched of minerals such as Aluminum silicate. Multani mitti is easily available in markets and herbal stores.
How Multani Mitti Best For Skin?
Multani mitti has ability to cleanse skin. It helps in removing dirt, dust and dead cells from skin. Multani mitti has minerals which offers high absorbing properties that leave the skin fresh and radiant. Multani mitti is also best for oily skin. It is effective for acne prone skin. It's lime content kills harmful bacteria from skin and leave skin fresh and fine. In severe acne problem, multani mitti always give your skin a cooling effect. Let's check out the multani mitti face packs below:
10 Face Packs of Fuller's Earth
1. Reduce Oil:
Multani Mitti and Rose Water face mask is very effective for oily skin. It balances the PH level of skin and reduce oil from skin very well.
2. For Softness:
Take Multani mitti and add some milk and a teaspoon of crushed almonds in it. Apply the mixture on your face for softness. This mixture is perfect for dry skin.
3. Glowing skin:
Make a paste of tomato juice, some sandalwood powder and 2 teaspoons of multani mitti paste. Mix these all ingredients nicely and apply the mixture onto your face for facial spots. For glowing skin, add a dash of turmeric powder in this mixture and apply onto your face for 10 minutes. Wash your face with warm water.
4. Get Rid Of Dark Patches:
Take one teaspoon of each multani mitti, yogurt and mint leaves. Make a mixture of these ingredients nicely and apply onto effected areas only and leave for 20 minutes. Afterward, rinse off with warm water.
5. For Toning and Oil Free Skin:
Make a mixture of sandalwood powder with multani mitti and add few drops of milk in it. Apply onto your face for 20 minutes and wash with warm water. This will help your skin in toning and also give you an oil free skin.
6. For Radiant Skin:
Mix multani mitti, tomato juice, a teaspoon honey, lemon juice and little amount of milk. Make a fine mixture and apply onto your face for 10 minutes. For desired result use regularly.
7. Flawless Skin:
For getting flawless skin, mix one teaspoon of multani mitti, honey and pulp of papaya fruit. Apply this mixture onto your face and wash with warm water.
8. For Even Skin:
Take 1/4 tablespoon of multani mitti and one tablespoon of yogurt. Mix one beaten egg white in this mixture nicely. Apply on face and leave for 15 minutes. This face pack will give you a even and toned skin.
9. Pigmented Skin:
Take multani mitti and add some pulp of carrot in it. Add one teaspoon of olive oil in this mixture. Apply the mixture of these ingredients onto your face for 10 minutes. This face pack is perfect for pigmentation of skin.
10. For Tanned Skin:
Mix multani mitti with the coconut water and add bit sugar in it. Apply the paste on effected area and wash with warm water.
These all 10 face packs are very effective for your skin. You will now treat your skin problems with multani mitti to get a fine and beautiful skin.
Girls!! Are you ready to adopt some of these home remedies of multani mitti in your regular routine. If yes, then must be share your thoughts in a comment box. 🙂