Mehndi is an art and it is the fun for women also. Mehndi is the most important and essential part of every celebration. Without mehndi, any celebration is considered colorless. Mehndi is away to decorate hands and feet. It always enhances the beauty of women and makes her personality more shiny and fabulous in every occasion. As we all know that the eid-ul-fitr is nearly come to celebrate. Where, women are searching for stylish dresses and accessories, they are also looking for latest mehndi designs for eid-ul-fitr 2016. Here in this post I am sharing top 10 peacock mehndi designs for eid below.
(You May Also Like: Black Mehndi Designs For Eid 2015)
Top 10 Peacock Mehndi Designs For Eid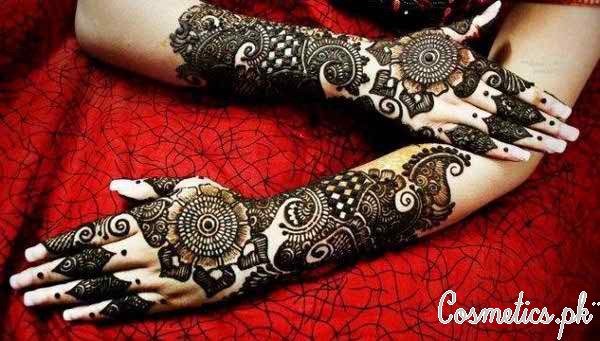 Well mehndi has been using to decorate hands and feet since centuries. Mehndi is playing a vital role in making any woman look stunning. It is being applying by all age group of women. From kids to old age women, it is much popular in all. As the women are very interesting for it, so many people are hard working in this field to provide best and beautiful mehdni designs. There are countless mehndi designs that can be wearing by culture such as:
Pakistani Mehndi
Indian Mehndi
Rajhistani Mehndi
Arabic Mehndi
 The Mehndi patterns popular now days are:
Circle Design
Dot Design
Peacock Design
Floral Design
Geometrical Design
Linear Design
Waves Design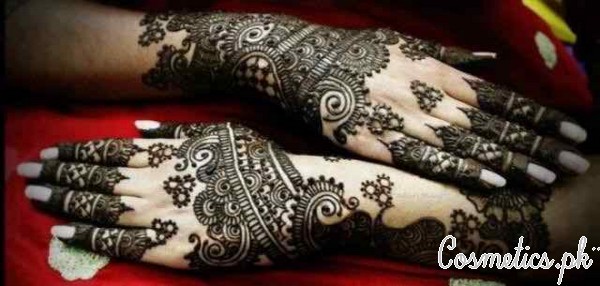 Well, the mehndi has been in fashion since centuries but the main factor that makes it change in every era is the pattern. There are so many patterns I wrote above, in which the peacock mehndi designs are very popular. Peacock mehndi designs are really very attractive and appealing to eyes. It is being considered as a pattern for Arabic mehndi design. It is famous in Pakistan, India as well as in Arabic countries. Peacock is known to be as the most beautiful thing of nature. Its feathers are popular and indicate the charm and beauty of woman. Peacock is a sign of love, beauty and charm because of its colorful feathers, so, the use of peacock in mehndi is also very popular.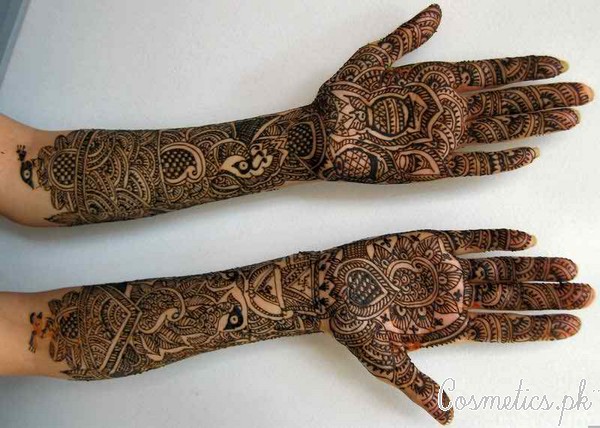 The peacock mehndi designs are available in wide range. You can find them in books as well as on different websites. The designs are usually very attractive. There are various patterns that can be combining with peacock designs and give a perfect look to hands. This design is being used for brides also, but it is also in fashion for eid-ul-fitr 2016. You can use different things to decorate peacock mehndi designs also such as green and yellow colors, stones, beads and glitters.
(You May Also Like: Eid Mehndi Designs For Hands 2015)
Over all the peacock mehndi designs give a stunning and artistic look to hands. If you are searching for some latest and trendy mehndi designs for this eid, then this post includes top 10 peacock mehndi designs for eid. You will love these mehndi designs.
Did you like the designs? Must share your views with us. 🙂

10 Beautiful Peacock Mehndi Designs For Hands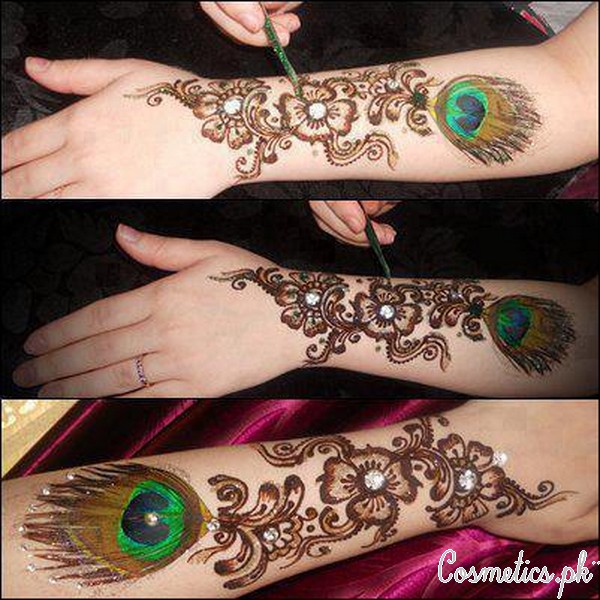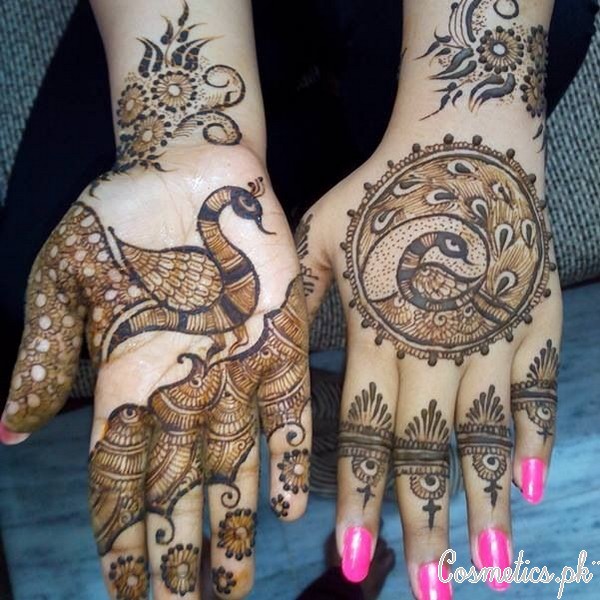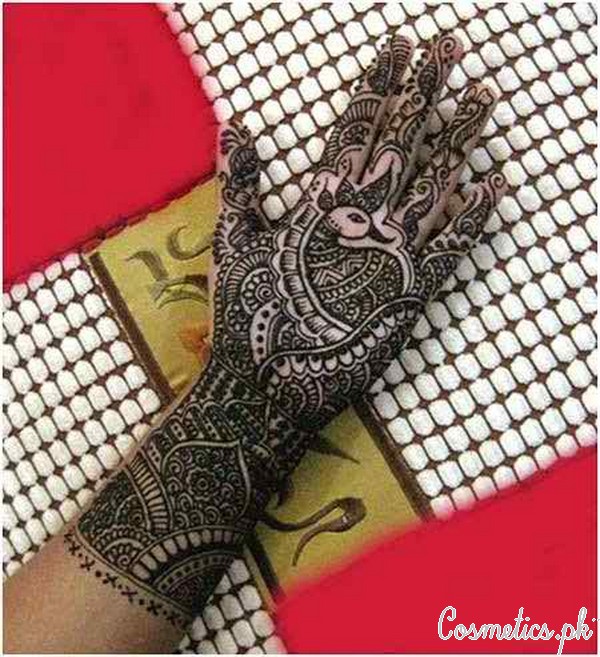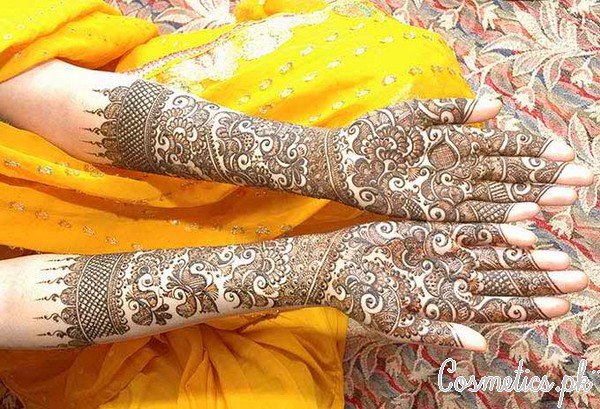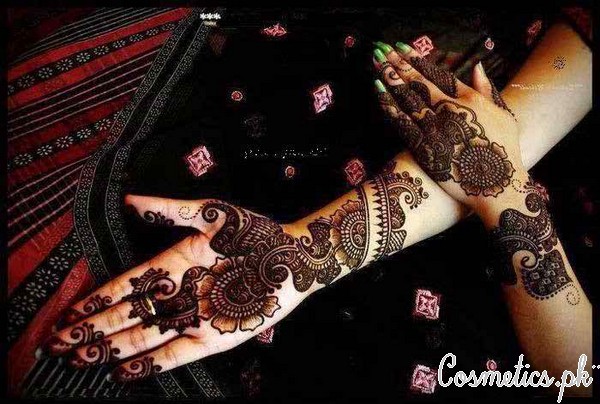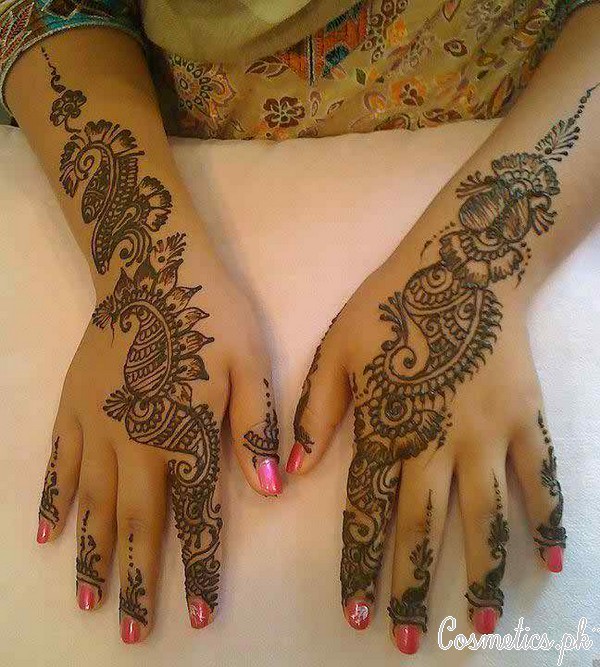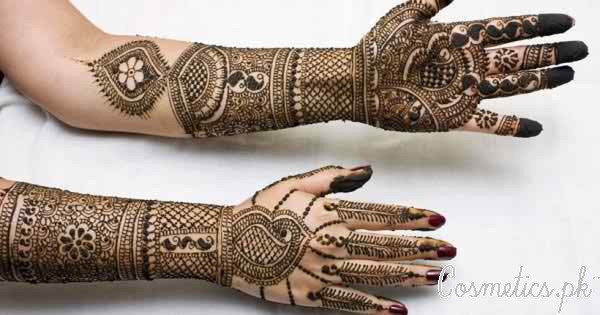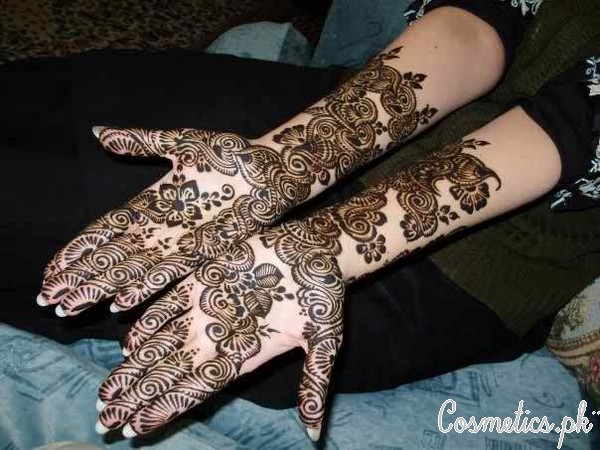 These peacock mehndi designs are easy to apply and any beginner can apply them at home, so try them and let us know which one was your favorite, these mehndi designs can be use as your any events or parties or even you can get ideas from these mehndi patterns to design your own creativity.