As the preparation of eid-ul-fitr are on its peak. Markets are overcrowded with people as well as over loaded with fashion accessories and clothing for everyone. Eid-Ul-Fitr is the celebration, when Muslim people meet with each other and spread happiness. People are now a day, seem to be busy in shopping. Women are very conscious about their looks on eid day, that's why they purchase stylish dresses, footwear and matching jewelries, accessories. and simple mehndi designs. Mothers are also very passionate about the preparation for kids.
One thing which is very important for women and their girls is mehndi. Yes, mehndi is the most essential part of every occasion. It is used to spread the colors to hands and feet. Mehndi has so much importance for eid. Like women, babies are also very crazy about to decorate their hands with beautiful mehndi designs. There are so many beauticians and artists offer stylish mehndi for kids that they can apply on eid-ul-fitr. Here in this post I am sharing 10 easy eid mehndi designs for kids 2015 below.
You May Also Like: Top 10 Peacock Mehndi Designs 2015 For Eid)
10 Simple Mehndi Designs For Eid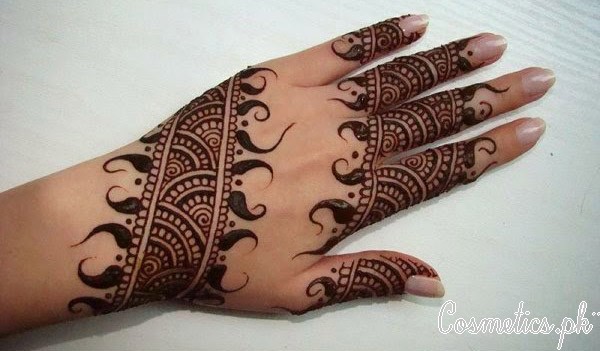 Mehndi is an art which has being a part of fashion since centuries. It is considered to be as the part of fashion that never ends. Mehndi is playing a vital role in enhancing the beauty of hands. It is usually a part of fashion for women and kids both. This eid, women are searching for latest mehndi designs. There are countless mehndi designs are available on internet as well as in books. Though, the mehndi is an essential part of eid preparation also. Here I am sharing beautiful mehndi designs for kids, which are very easy and simple. As we all know that, there are so many mehndi designs available. Every country has its own history about mehndi and their designs are also different from other. Usually, three types of mehndi designs are famous in the world such as:
Pakistani Mehndi
Indian Mehndi
Arabic Mehndi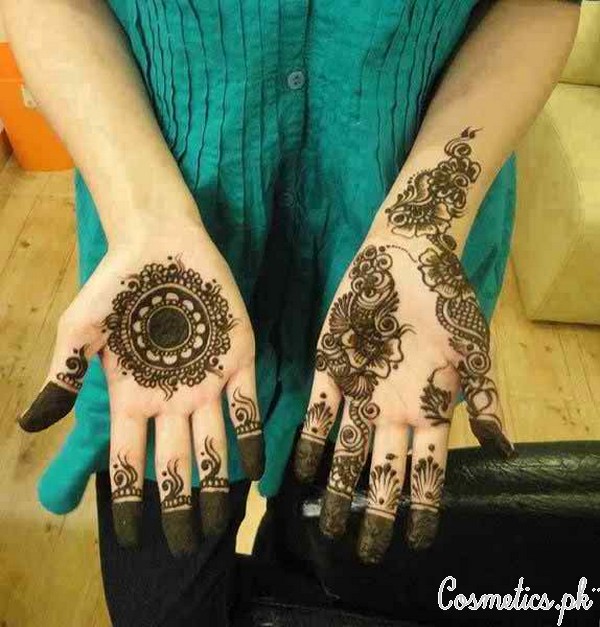 But if we talk about the mehndi designs for kids, then the Arabic designs are considered to be as the most popular one. Arabic mehndi designs offers simple and easy pattern that are perfect for kids, such as circle pattern, leaf pattern, dot pattern, carry pattern and many more. The short designs can be made easily at home for kids also. Here in this post you will find some beautiful but easy and simple mehndi deigns for kids that will definitely enhance the beauty of your kids on eid day. You can also decorate mehndi patterns with studded stones, beads, glitter and other colors.
So, let's check out the top 10 beautiful eid mehndi designs for kids 2015 below and make your kids happy on eid day with beautiful looks.
10 Simple Mehndi Designs For Hands