Mehndi is a traditional art for lots of countries such as Pakistan, India, Middle East or Bangladesh. Mehndi or Henna is an art which every girl wants to learn nowadays, Mehndi is an important part of girls overlook in any parties or occasions, especially on Eid or Dewali. Mehndi is getting vast popularity in other parts of the world as well.
Mehndi is an alternative of Tattoos as well because it is not permanent so mostly girls liking it to design them like a Tattoos every time for every other event. The first thing always comes about mehndi is the design which has no limits, because every artist would have their own imagination of creativity so they would always design unique designs from their mind. But a beginner will always think about how and what to create, the answer you will find in this post now. I have searched and compiled a list of 10 best mehndi design videos which any beginner can try at home or you can watch them for getting an idea to start with your new mehndi designs.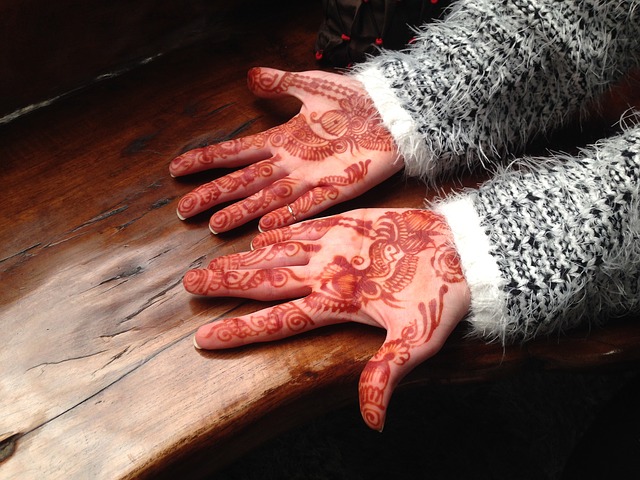 10 Best Mehndi Design Videos
#1, Jewelry Henna Design
In this mehndi design video you will find how you can draw an amazing yet easy hand jewelry henna design on the back of your hand just in 1 and half of the minutes, this floral mehndi design you can try at home or you can get an idea of how you can design something similar to this one.
#2, Jewelry Mehndi Design For Hands
This video is also about the jewellery mehndi design for the back of your hand, any beginner can try this mehndi design, all you need to try with concentration for the best and immediate result. You can try this mehndi design for any events or parties
#3, Indo Arabic Mehndi Design
If you are looking for an Indian henna design with a touch of Arabic mehndi designs then this video fits your interest, in this video, you will see an amazing henna design which is based on Indian design with an Arabic touch. You can try this mehndi design on your palm to decorate your hand amazingly beautifully and stunning, This mehndi design is perfect for bridal makeup and a beginner can learn this design all you need to try and try till you can't get over it.
#4, 6 Simple Henna Designs
This video is featuring 6 simple mehndi designs for the back of a hand, they are mixed mehndi designs such as jewellery mehndi designs, floral mehndi designs and etc. You can try these patterns on your palm as well, you can get more ideas to create another design from this video. Try them or generate your own from these designs, these henna designs are perfect for young girls and kids.
https://www.youtube.com/watch?v=dmnYRt5x5B4
#5, Floral Henna Design
If you are looking for a floral mehndi design then this is what you should watch, a very simple step by step video where you will watch a beautiful floral mehndi design. By watching this video I assure you will learn this amazing henna design in 5 minutes because the way she teaches in this video is really very easy and any beginner can get this design in a minute, so try them and let us know.
#6, Indian Traditional Henna Design
Another Indian traditional mehndi design for backhands, This mehndi design is easy to apply if you learn it with a great concentration, and when you will learn it completely you would love it to design on every hand and everyone would love it to have on their hands. This video is step by step for beginners and anyone can learn it at home yourself.
#7, Henna Designs For Fingers
Want some beautiful and simple henna design for your fingers? then this video is for you. in this video you will find some amazing mehndi designs which you can apply on your fingers with a contrast of nail polish or with nail glitter colour. Any beginner or newbie can learn this beautiful mehndi designs for fingers immediately because they are real easy and do not take much time to apply so you can use them for any party of an event if you do not have much time to have some mehndi on your hands.
#8, Pakistani Traditional Mehndi Designs
This video is all about a stunning and beautiful Pakistani Mehndi Design for front full hand, In this video, you will watch how you can design a simple Pakistani henna design step by step in 5 minutes. A beginner can watch this video to learn an amazing full hand mehndi design as well as an expert can watch this video to get another idea of design for full front hand mehndi design in just 5 minutes.
https://www.youtube.com/watch?v=YH_p-jSrhDs
#9, Mehndi Designs For Kids
This mehndi design is perfect for kids, if you want to design your kid's front hand with beautiful mehndi then you can try this design at home yourself If you are a beginner even if you are going to teach your kid then this is the design which you should start from. You can try this beautiful mehndi design on your kid's hands for aid or detail, or even at their school events and Shaadi functions.
#10, Indian Bridal Henna Design
This is another beautiful and detailed Indian Bridal Mehndi Design video, which can be useful to watch if you are looking for an amazing Indian bridal henna design for your palm or full front hand design. You can try this mehndi design at home as a beginner because the video is really very detailed they teach everything line to line. You can try this design on your hands, or on bride hands, or your friends hand for their parties and events.
Conclusion
So this is the list of 10 mehndi design videos which you can try at home as a beginner or as an expert also to have new ideas, there are lots of more designs which we will try to cover but of course we can not cover every design because henna designs and creativity is like a sea, so watch these henna design videos and let us know which one did you like and learn easily.