Mehndi also known as Henna, which is used in Asian cultures specially in Pakistan, India and Bangladesh as hand and feet makeup, There maybe few girls who does not like henna but a lot of girls and women do not consider their makeup complete without henna. There are lot of henna mehndi designs such as bridal mehndi, valima mehndi, party mehndi designs and so on, but what are the easy yet simple henna designs? which can be done in short time and they look good, do you also searching these designs and thinking if there are some? So here we are with these Top 30 Simple Henna Designs For Beginners, which you can apply if you have even little knowledge of pencil drawing.
These mehndi designs are easy to apply at home, and the most attractive thing of these designs is that every women and girl want a dark and solid color of mehndi after washing the dry henna and these simple henna designs will definitively achieved it, these beautiful designs are really very easy and simple for beginners So lets have look below on the list.
30 Simple Henna Designs Every Beginners Can Easily Apply
These list of 30 simple henna designs have been complied from high to low.
Elegant Half Hand Mehndi Design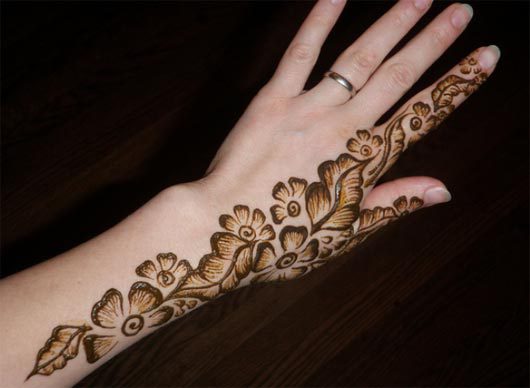 This is simple mehndi design for young girls even a women can also try this, it is a half hand mehndi design for fair skin color hand, wearing a ring on the finger would make it more appealing.
Simple Yet Clean Mehndi Design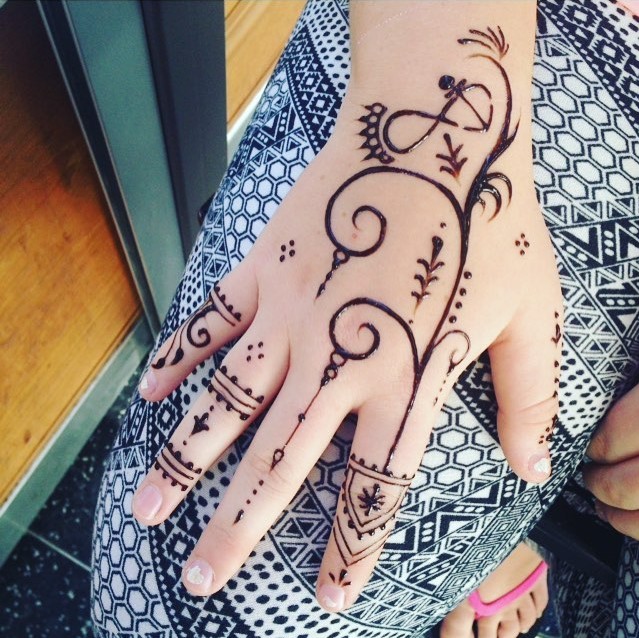 This is another for the fair skin girls and women, you can try this mehndi design for any event such as collage party, birthdays, or any wedding parties. This beautiful henna design can be done in 15 to 20 minutes.
Beautiful Mehndi Design For Kids And Teenagers
This classical yet elegant mehndi design is perfect for baby girls or teenagers, This henna design is easy to apply as you can see in this picture. the traditional design is belongs to indian mehndi.
27th Out Of 30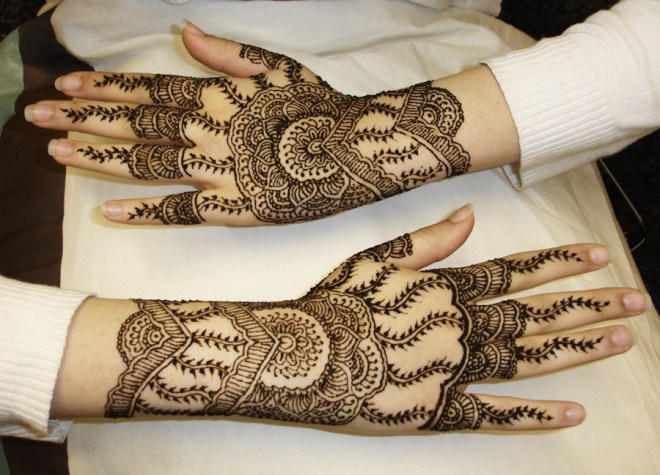 This mehndi pattern is my favorite because of its simplicity, young girls can use this design for any occasions such as wedding, birthdays, or any family friends parties. This henna design will take 15 to 20 minutes if you know how to drawing with pencil.
Elegant And Adorable Mehndi Design
This mehndi design is elegant and adorable yet simple to wear, and the simplicity of this henna mehndi design is that any age of women or girl can wear it for any events with some bright nail colors.
Classic Floral Mehndi Design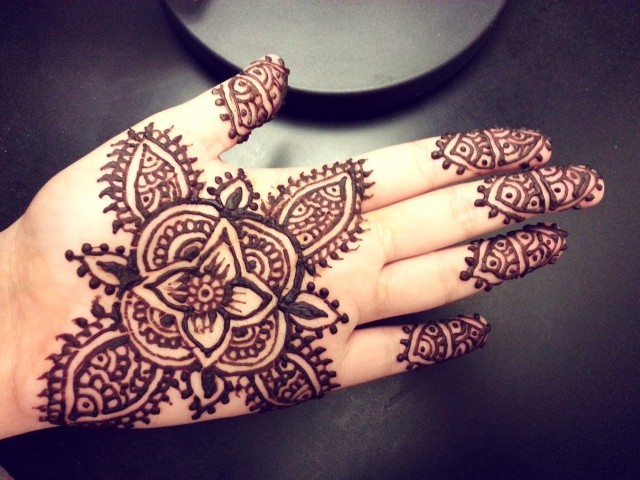 This floral mehndi design is also my favorite because of its simplicity, you can also apply this mehndi design on the back of your hands, this pattern will also take 15 to 20 minutes to apply.
List Of 30 Beautiful Mehndi Designs