Mehndi is considered to be as the most important part of every function. It is the essential part of celebration through which women can enhance the beauty of their hands. Mehndi is being a part of centuries and still famous in women. Applying Mehendi in every culture and most of Asian countries like Pakistan, India and Arabic countries are famous for their creative designs. There are lots of designs for mehndi and lots of events where girls like to color beautiful mehndi designs, where eid is most biggest event in Muslim community and Diwali for Indian community. If you are looking for floral mehndi designs for eid and diwali then go ahead.
Every country has its own history and culture that depict in their mehndi designs. Normally, three types of mehndi designs are famous such as Pakistani mehndi, Indian mehndi and Arabic mehndi. As we all know that the Muslim women always decorate their hands with mehndi on every occasion. As the eid-ul-fitr is coming very fast and women are searching for beautiful mehndi designs. Here in this post i am sharing 10 beautiful floral mehndi designs for eid and diwali below.
(You May Also Like: Top 10 Peacock Mehdni Designs For Hands 2015)
10 Beautiful Floral Mehndi Designs For Eid And Diwali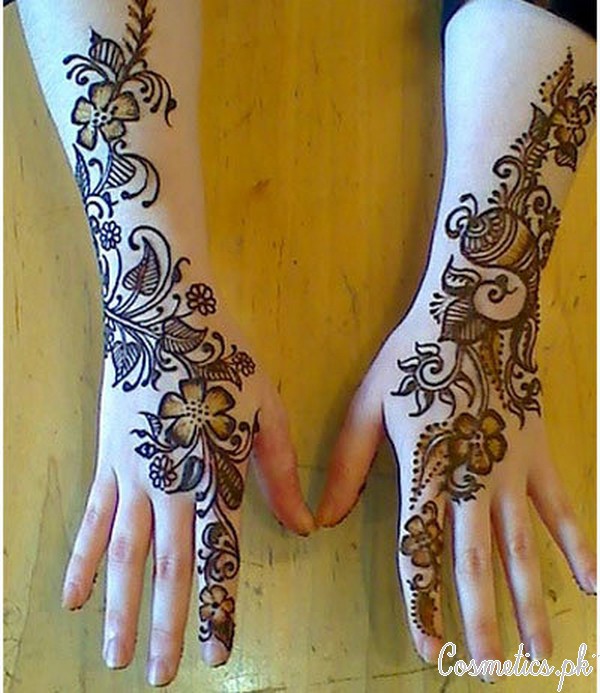 Mehndi is an essential part of women's accessories. It plays a vital role in enhancing the beauty of women. In the past, women love to apply tikki designs and plain mehndi on their hands but day by day, so many changes has been taken places in mehndi designs. There are countless mehndi designs are available in books and on website also. The floral mehndi pattern, sequined mehndi pattern, peacock mehndi pattern and many more are famous now a day. Here in this post i am sharing some beautiful floral mehndi designs. The floral mehndi designs are a kind of Arabic mehndi designs that give a really classic look to hands. The floral mehndi designs includes rose, jasmine and etc etc that make the hands look more appealing and stunning.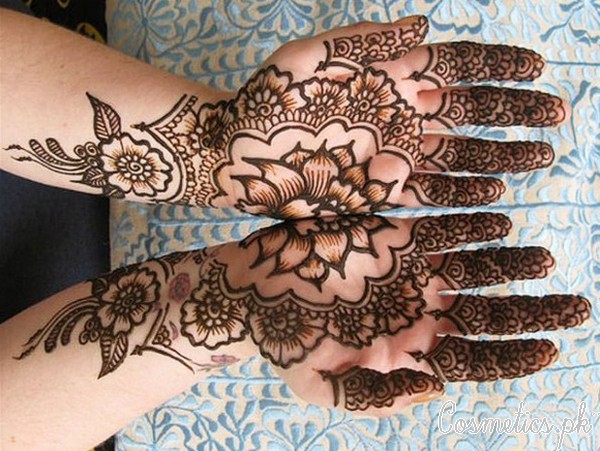 (You May Also Like: Top 10 Eid Mehdni Designs For Kids 2015)
Girls!! If you are searching for some beautiful and easy floral mehndi designs for hands that you can choose for eid-ul-fitr and diwali, then this post will definitely help you. These designs are really very artistic and you can apply yourself at home. Let's check out these all floral mehndi designs below and make your personality gorgeous on eid day.