Lip glosses are the must have makeup product for women. Lip gloss uses with lipstick or alone for getting a natural look. It comes in a wide range. Some companies also offer lip glosses with SPF protection. Lip glosses are using to moisturize lips in every season. They are widely using to get a flawless look. Lip glosses are available in colorless formula as well as come in different colors and flavors. Well, if you want to get high quality lip glosses for your closet then must check out this post below. This post includes top 5 best lip gloss brand with their prices and photos below.
(Read Also: Top 10 L'Oreal Lipstick Shades)
Top 5 Best Lip Gloss Brand Prices, Review And Details:
There are thousands of cosmetics brands are offering lip glosses. But here in this post i am sharing top 5 lip glosses that are easily available in Pakistan. These lip glosses are becoming more popular in women because of their sheer colors, flawless and natural looks. Let's check out them below.
5. Clinique Long Last Glosswear: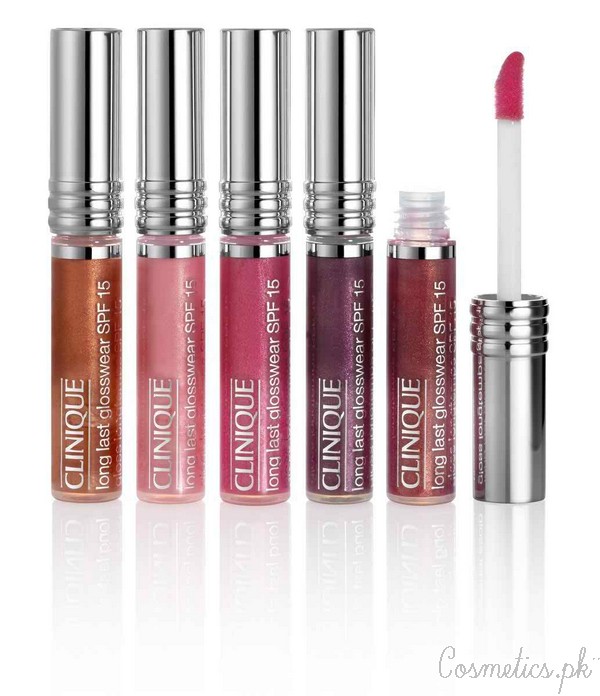 Clinique long last glosswear is the most demanding lip gloss in women. It gives a full coverage and shine for up to 8 hours. It has SPF protection formula that gives a natural and sheer look to lips.
Pros:
Long lasting for 8 hours.
SPF protection.
Sheer gloss.
Available in 18 shades.
Cons:
Some shades are good and some are not.
Shimmery effect.
Price: Rs 1400.
4. NARS Larger Than Life Lip Gloss: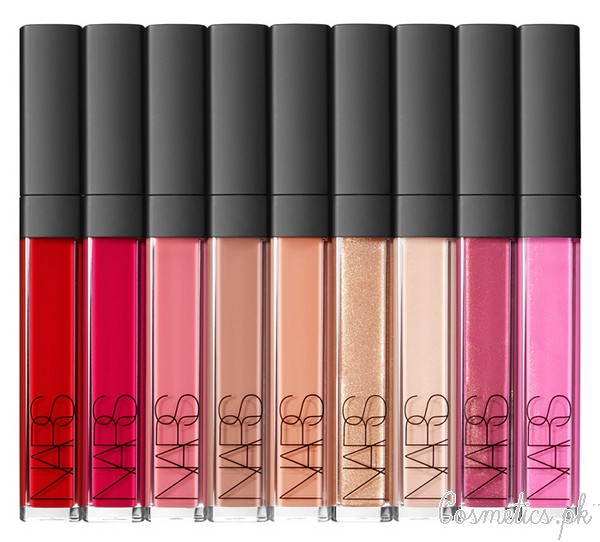 This NARS Larger Than Life Lip Gloss is a famous lip gloss in pakistan. It gives a high shine and full coverage. It contains jojoba oil that improve the shape and volume of lip.
Pros:
High shine.
Contains jojoba oil.
Long lasting.
Available in 9 shades.
Natural glossy look.
Cons:
Price: Rs 2400.
(Read Also: MAC Latest Lip Gloss Shades 2014)
3. MAC Lipglass: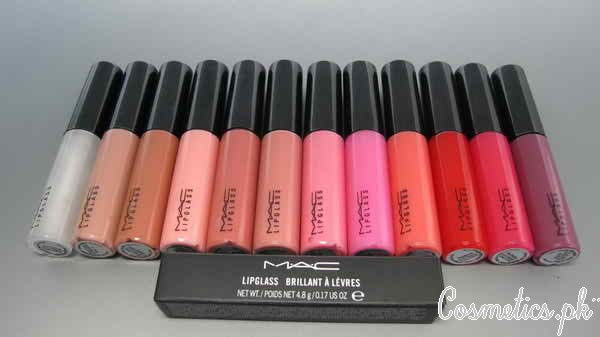 MAC Lipglass is an ultra shiny, vibrant and sexy lip gloss. It is available in tinted form and gives shimmery effect. This lip gloss is much popular in women because of its full coverage and flawless look.
Pros:
Long lasting.
Ultra shiny and vibrant.
Available in 16 shades.
For all type skin tone.
Vibrant colors.
Cons:
Price: Rs 1450.
2. Revlon Super Lustrous Lip Gloss: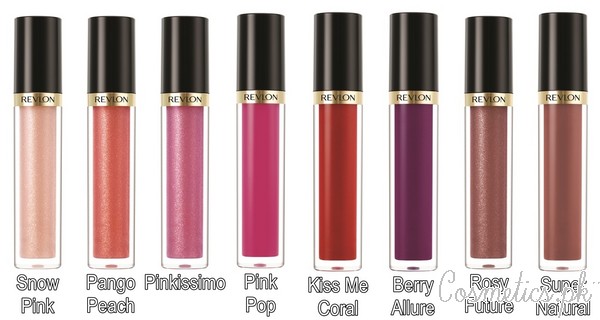 Revlon super lustrous lip gloss is the most popular lip glosses in all. It is on the number second in my list of top 5 lip glosses. It is a high quality lip gloss that gives a natural shiny look.
Pros:
Super smooth.
Long lasting.
Light reflecting colors.
Shiny and subtle.
Gives natural look.
Contains SPF 15.
Available in 8 colors.
Cons:
Price: Rs 799.
1. L'Oreal New Color Riche Lip Gloss: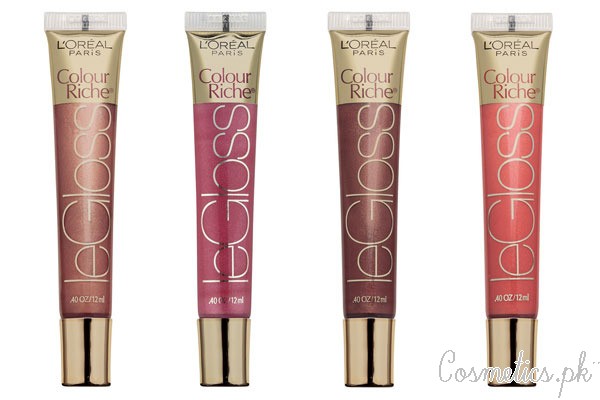 L'Oreal new color rich lip gloss is the top listed lip gloss now a days. It is most popular in women because of its subtle and natural look. It contains omega 3, argon oil and Vitamin E that protect lips from free radicals.
Pros:
Contains antioxidants.
Available in 16 shades.
Soft and subtle
Ultra glossy.
Rich and creamy finish.
Vanilla scented lip glosses.
Cons:
Price: Rs 795.
These are the Top 5 Best Lip Gloss Brand which you can easily find in Pakistan, so if you want a lip gloss that gives you a natural and shiny look, then must try them now!! If you have tried anyone then share your views with us.