We all want to have satin soft and smooth skin and for this purpose we do so many sorts of things. We use expensive skin care products through which pamper our skin and get always a compliment. All the credits of our beauty goes to those products but we don't know that these products contains harsh chemicals that always effect our skin badly. A part of expansive skin care products, home remedies are considered to be as the best and easy to look beautiful. Now a days, everyone is trying home remedies because they are free of chemicals as well as side effects. Here in this post you will find some home remedies to get satin and soft skin in a minutes. Let's read out the article below.
Home Remedies To Get Satin Soft Skin In Minutes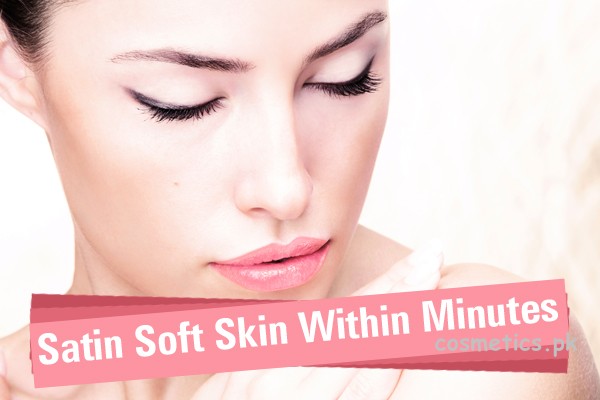 For Dry Skin:
Scrubbing:
1. First of all exfoliate your ace and then make a homemade scrub for your dry skin.
2. Take 2 tablespoon of milk, 2 cups of sugar and 1.5 tablespoon of olive oil and 1 tablespoon honey. Make a fine paste paste of these all ingredients as it will be a form of scrub.
3. Apply the scrub over the face and rub gently in a circular motion. Afterward, rinse off with warm water and then cold water and pat dry your face.
After scrubbing, you can easily see the major difference in your skin as your skin becomes smooth and moist. Now apply mask to complete the procedure.
(Also Read: Skin Care Tips For Dry Skin)
Mask:
1. Mix 1tablespoo of olive oil and 1 tablespoon of yogurt.
2. Apply the mask onto your face and leave it for 10 minutes.
3. Put some slices of cucumber over your face to get a cooling effect.
4. Wash your face when it dried up.
Through this home remedy you can get a satin soft skin in minutes. Your skin become soft, silky, smooth and moist through this home remedies it is best for dry skin only.
For Oily Skin:
Scrubbing:
1. Make a mixture of 1 tablespoon of baking soda and mix it with water.
2. First wash your face with lukewarm water and then apply a mixture onto your face.
3. Rub it in a circular motion for 3 to 4 minutes and then rinse off with water.
This scrub is perfect for oily skin and through scrubbing you can instantly prevent your skin from oiliness. Now apply the homemade mask for getting satin soft skin.
(Also Read: 5 Main Reasons That Make Your Skin Oily)
Mask:
1. Take a small piece of cucumber, 1 tablespoon of yogurt and a cup of oatmeal. Blend these ingredients to make a fine and smooth paste.
2. Apply the mask on your face for 10 minutes and then rinse off with water.
This face mask and scrubbing are the best for oily skin. You can now get a sating skin with in minutes by using this home remedy.
For Normal Skin:
Normal skin is the best and tension free skin. Normal skin is most commonly skin and who have normal skin they no tension of pimples, scars, aging sign and so on. But it is very important to pamper normal skin like dry and oily. So, let's have a read below for a home remedy for normal skin to get satin soft look.
1. Take one apple and and blend it with 2 teaspoon of honey.
2. Apply the mixture onto your face and leave it for 20 minutes.
3. After dried up wash off with water and pat dry.
These all home remedies for dry skin, normal and oily skin are best to get a soft and glowing skin. You will moisturize your skin with these home remedies in minutes.
So, girls!! if you like this post then must share your thoughts in a comment box 🙂