Face moisturizer is used to give full coverage to oily skin. Oily skin needs extra coverage and clearance and tinted moisturizer is the best one that gives clear skin. It is light-weighted and gives smooth and shiny skin without any greasiness to oily skin. Here in this post i am sharing 5 best face moisturizers for oily skin in Pakistan. These moisturizers are very popular in the world as well as Pakistan. Let's read the review of these tinted face moisturizers which you can sue for oily skins, you can find the complete review, images and prices of these moisturizers below.
(You May Also Like: Top 10 Winter Creams For Dry Skin)
5 Best Face Moisturizers For Oily Skin, Pros, Cons, Prices
Foundation is the best makeup product for oily skin but for those who want full coverage with light-weight formula, the tinted moisturizer is the perfect choice. It is the top read makeup product which is very popular and essential for oily skin tone. It gives proper result when you choose it according to your skin tone. So, let's check out these 10 best face moisturizers for oily skin.
5. The Balm BalmShelter Tinted Moisturizer: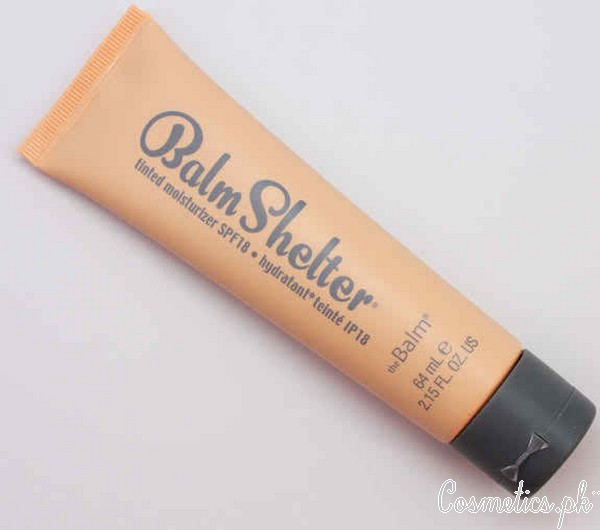 It is a very smooth and creamy in texture. It absorbs fast in skin and blends easily. It gives full coverage and doesn't make your skin oily. It comes in 7 different shades for different skin tone.
Pros:
Thick, Smooth and Creamy Texture.
Gives Soft Glow.
Average Staying Power.
Doesn't highlight Dry Patches On Face.
Contains SPF 18 and Sunscreen.
Doesn't Feel Heavy On Skin.
Suitable For Every Skin Tone.
Cons:
Gives Sheer Coverage.
Doesn't Cover Imperfection Of Skin.
Can Be Used With Concealer.
Doesn't Even Out Skin Tone.
Price: Rs 2500/-
4. NARS Pure Radiant Tinted Moisturizer Broad Spectrum SPF 30: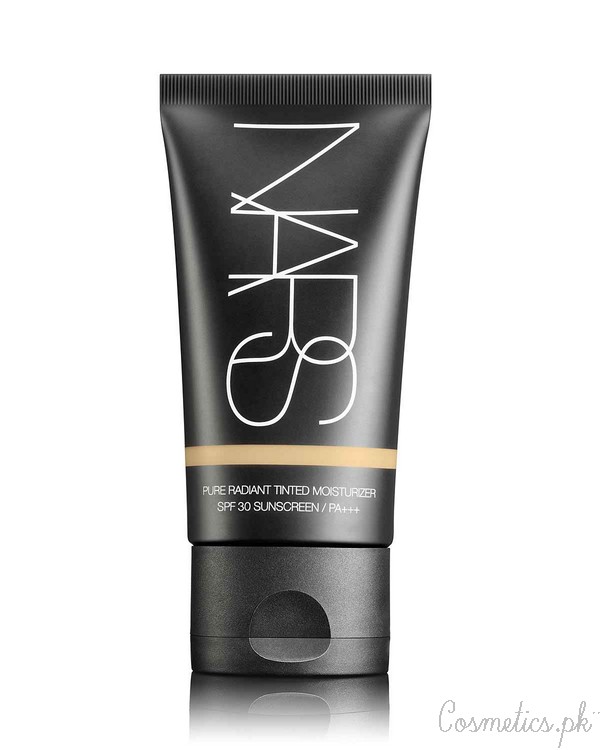 This is a light-weighted and creamy cream that come sin liquid texture. It gives sheer finish with dewy look. It is suitable for most of skin tone and contains SPF 30 formula that gives matte finish and soft look to skin.
Pros:
Provides Sheer Coverage.
Light-weighted and Creamy.
Gives Sheer, Dewy and Matte Finish.
Gives Road-Spectrum Sun Protection.
Cons:
Some Shades Have Orange-y Undertones.
Price: Rs 4300/-
3.

Bobbi Brown Extra SPF 25 Tinted Moisturizing Balm: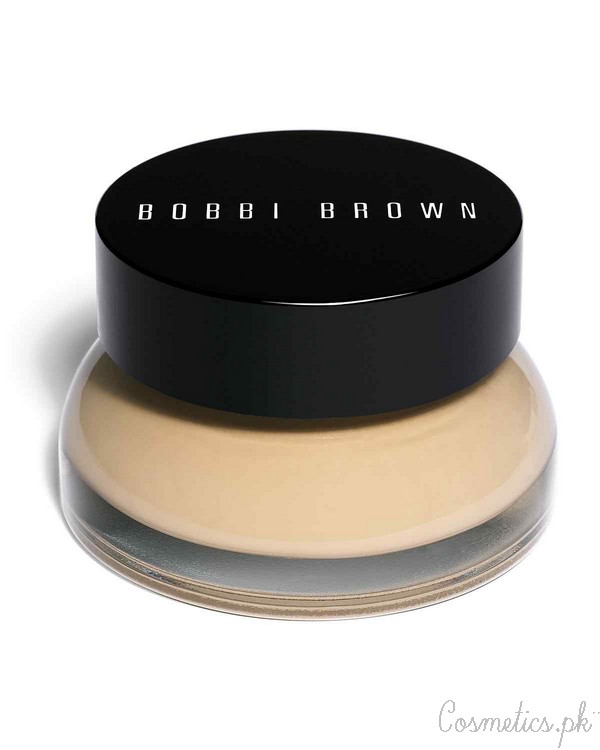 This tinted moisturizer gives a ultra-rich and hydrated skin. It blends easily on ski and gives dewy look with light coverage. It contains SPF 25 formula and perfect for normal to combination and oily skin tone.
Pros:
Texture Is Creamy.
Gives Dewy Look With Light Coverage.
It Stays All Day.
Pea Sized Amount is Perfect For Full Face.
Doesn't Feel Heavy on Skin.
It Contains 8 Different Shades.
Cons:
Doesn't Absorb Fast On Skin.
It Has Vick Sort Of Smell.
Price: Rs 5600/-
2. Lancôme Bienfait Multi-Vital Teinté: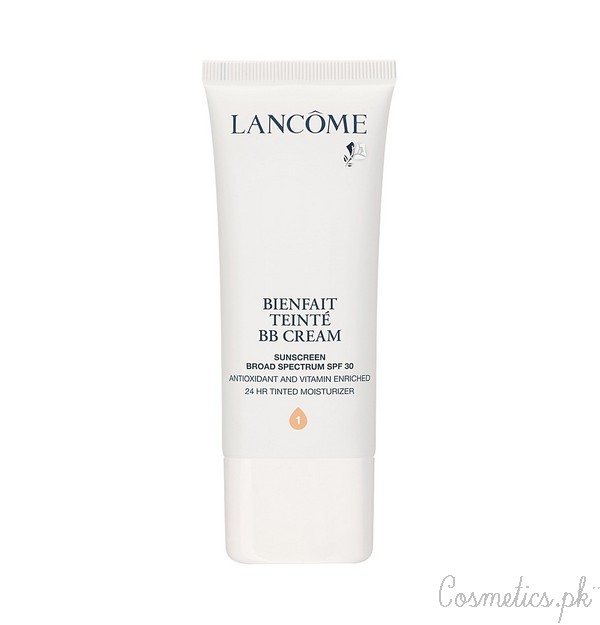 This Lancome tinted moisturizer leaves face fresh and dewy. It contains sunscreen and vitamins that make skin soft and smooth. It contains SPF 30 and great for alternative to foundation.
Pros:
It Blends Easily.
It Is Easy To Apply.
It Is Light-weighted and Makes Skin Smooth.
It Is Best for Uneven Skin Tone.
Cons:
It Gives Low Coverage.
Available in Few Colors.
Price: 4500/-
1. Aveda Inner Light Mineral Tinted Moisture SPF 15: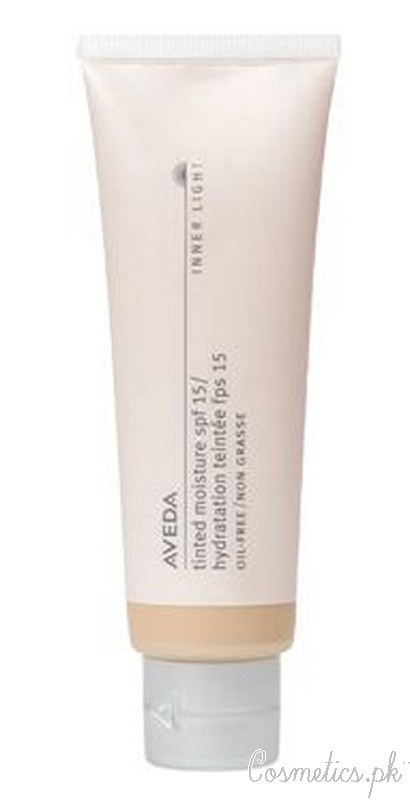 This moisturizer gives a youthful and sun-kissed look to skin. It has enough pigment and makes skin soft and smooth. It contains light herbal smell and lightweight formula.
Pros:
It is Lightweight and Long Wearing.
It Wears well With Bronze, Blush and Highlighter.
It Gives Luminous Finish.
It Blends Easily and Washes Of Quickly.
Cons:
Available in Limited Shades.
Good For Dry Skin.
Price: Rs 3000 /-
(You May Also Like: Essence Pure Skin Moisturizer in Pakistan With Price)
These top 5 best face moisturizers are easily available in Pakistan at all big cosmetics shops. All these tinted moisturizers are perfect for all type of skin tone. We would recommend you to consult your doctor before trying one of these Face Moisturizers, also if you have already used them then feel free to give the feedback in the comment box below. These Face Moisturizers can be use by both men and women of any ages.