Choosing the right foundation for your skin can be a daunting task, but it's an essential step in achieving a flawless makeup look. With so many options available in the market, it's easy to feel overwhelmed and confused about which foundation will work best for your skin type and tone. However, by understanding your skin's unique characteristics and knowing what to look for in a foundation, you can find the perfect match that will enhance your natural beauty and give you the confidence to rock any look. In this blog post, we'll discuss the key factors to choose the right foundation for your skin, from shade selection to coverage and formulation, to help you make an informed decision and achieve a flawless, long-lasting finish.
Understanding Your Skin Type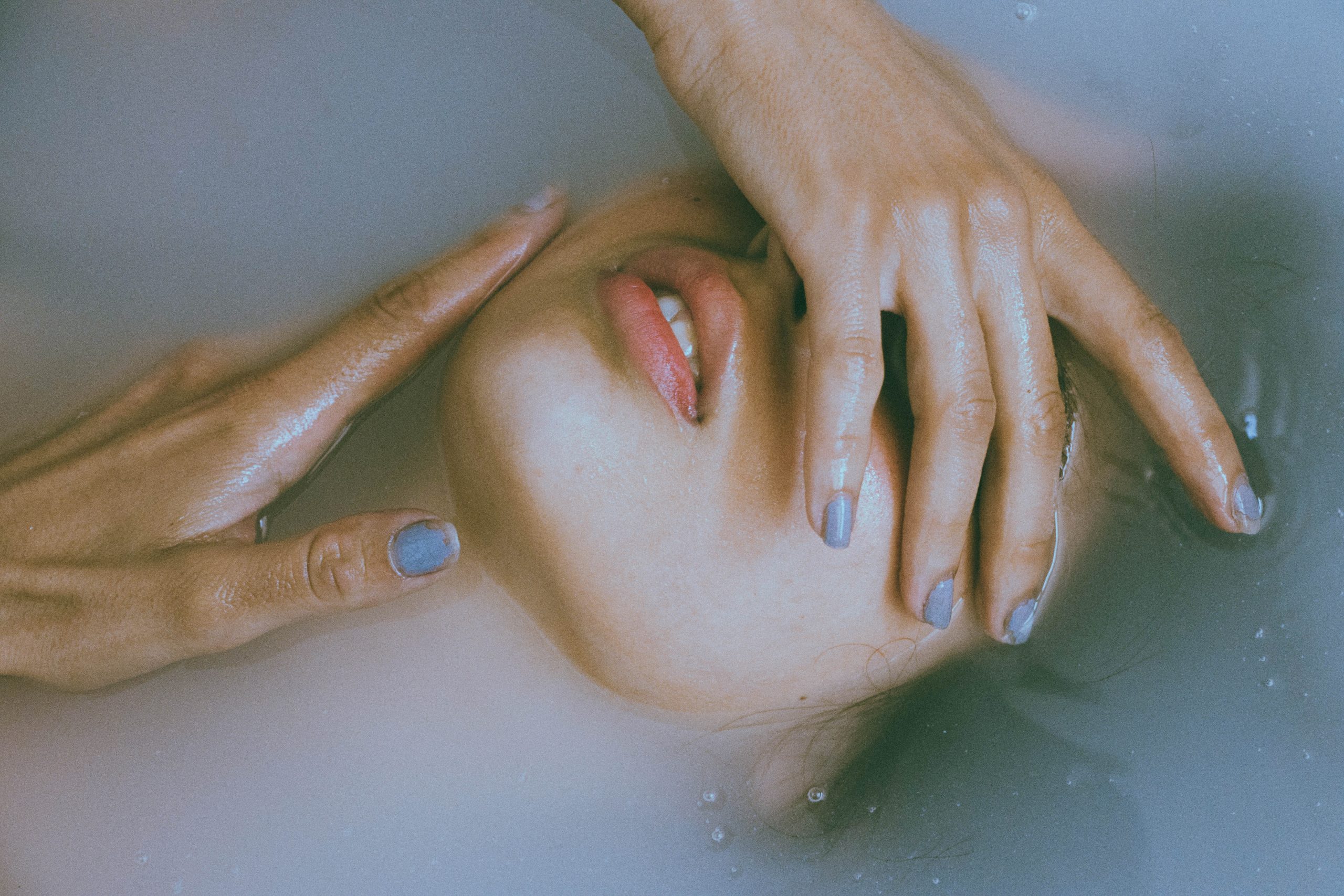 Choosing the right foundation can be daunting. It is essential to comprehend your skin type. This assists in picking the right foundation for you. Skin types differ, so this impacts which foundation will be best. Knowing the basics of skin types and which foundation is suitable for each can help you make the correct selection.
Determine if you have dry, oily, combination, or normal skin
Knowledge of your skin type is key to getting the best makeup results. To identify your skin type, pay attention to your oil production and how your skin reacts to hydrating products.
Dry Skin: Tight with visible pores. Flaky patches, especially on cheeks. Products do not seem to work no matter how much you moisturize or exfoliate.
Oily Skin: Shiny surface with large pores that get blocked easily. Blackheads, whiteheads, and the need for blotting papers to control shine.
Combination Skin: Dry & oily parts on face. Enlarged pores in crease areas, such as the nose and eyes. Patches across the face can be overly dry.
Normal Skin: Even texture and color tone with few blemishes. Small, barely visible pores all over. A healthy balance of sebum & moisture – almost "invisible".
Identify any skin concerns you may have, such as acne, wrinkles, or discoloration
Prior to buying the foundation, identify any skin issues, such as acne, wrinkles, or discoloration. Rather than a generic product, get one suited to your skin type. For example, acne-prone skin should get a foundation tailored towards acne. Mature or aging skin needs hydration or wrinkle-reducing benefits.
Know your skin type too; don't buy for dry if you're oily, and vice versa. Products for each type exist as oily, dry, and combination. Understand what type you are before buying!
Choosing the Right Formula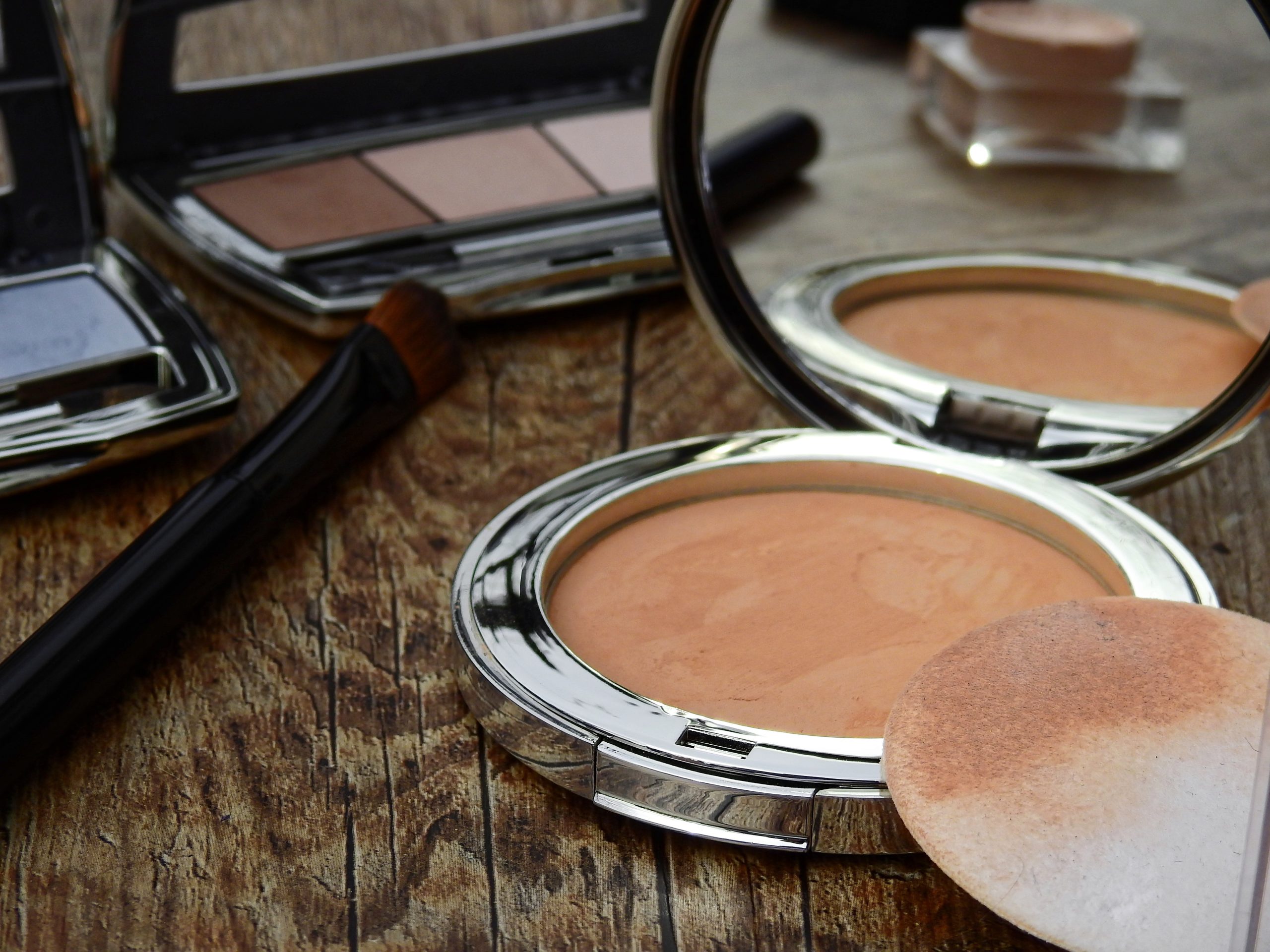 Choosing the right foundation for your skin? The formula is key! What's your skin type and the coverage you need? There are lots of options. Liquid, powder, mousse, or cushion – each has its pros and cons. Let's look at the popular formulas, so you can pick the best one for you.
Consider the type of coverage you need
When choosing a foundation, coverage matters. You can pick from sheer to full coverage.
Sheer or light foundations add a hint of color and minimal coverage. They also have skincare benefits.
Light-medium foundations offer more coverage than sheer, with a natural look. They hide small blemishes.
Medium coverage foundations give consistent color and you can layer them on problem areas.
Full-coverage foundations conceal skin imperfections completely. They're also called camouflage or corrective makeup. Special effects makeups fall under this category.
Choose between liquid, powder, or cream foundations
Searching for the right foundation for you isn't always easy. Here are three types plus tips on how to choose the right one!
Liquid Foundations: If you have normal or combination skin, this is a great option. It creates an even base and won't feel heavy on your face or make oily patches worse. See which coverage works best – sheer or medium.
Powder Foundations: For those with dry skin or who prefer light coverage, try powder foundations. They feel lighter and you can build up coverage as desired. Look for moisturizing ingredients like jojoba oil and hyaluronic acid.
Cream Foundations: Oily skin? Cream foundations are perfect! They give great coverage and last longer, all while feeling light on the skin. Plus, they help minimize shine.
Consider the finish you want (matte, dewy, etc.)
Before deciding on a foundation, think about the finish you want. Most foundations come with a matte or dewy finishes. Matte means no shine or glow. It gives an even skin tone and long-lasting coverage. A dewy finish makes your skin look bright and refreshed.
Oily or combo skin should go for a matte finish. It keeps oil under control.
Normal to dry skin should choose a dewy finish. This will add hydration and even out discolorations.
Some formulas provide coverage and sun protection. With SPF 30-50+, they protect against UVA and UVB rays. Choose a formula based on your desired coverage and finish.
Finding the Right Shade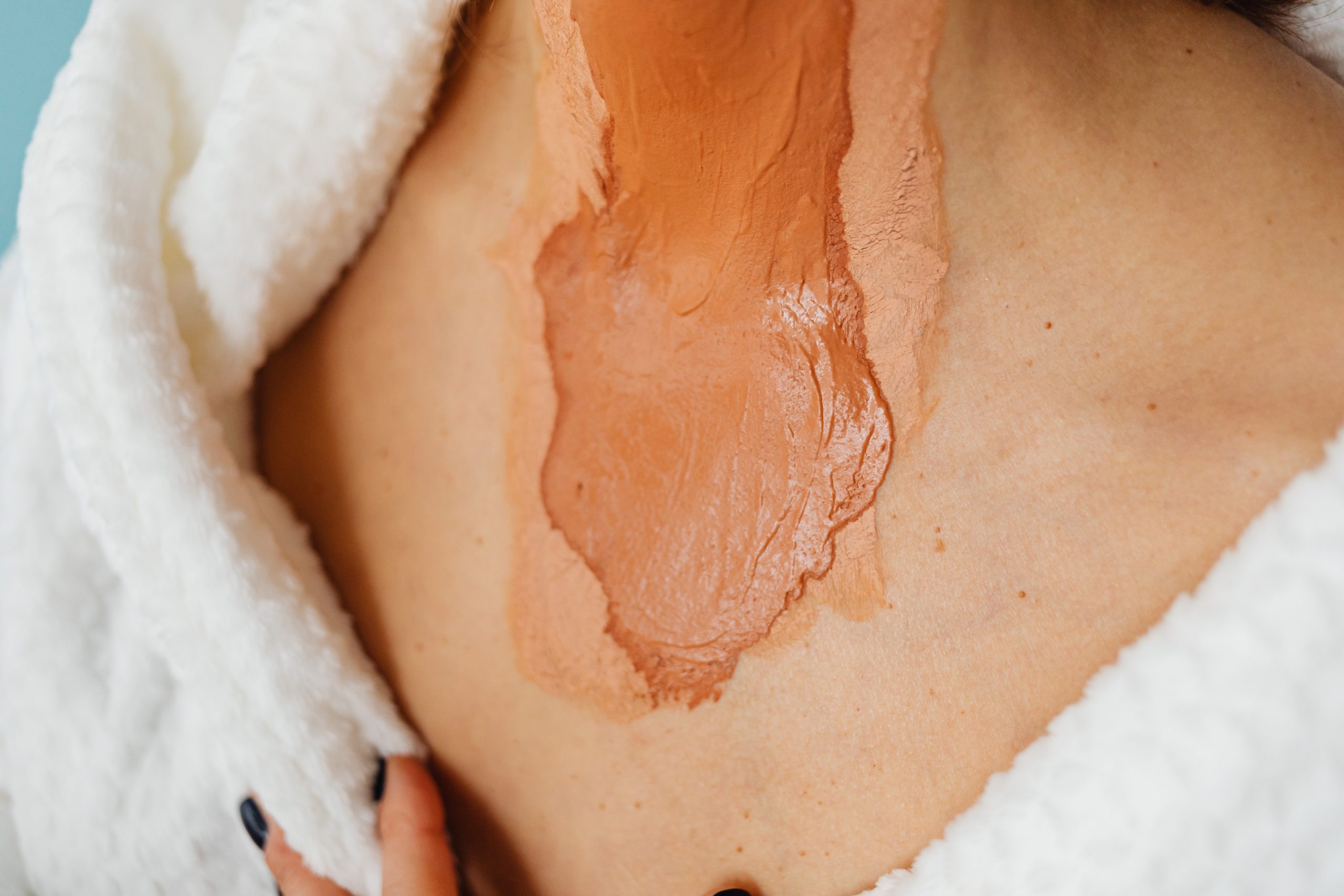 Hunting for the correct shade of foundation? It's essential to look your best! Wrong shade? You'll look pale and like you've used too much makeup. The advantage is that with all the shades and tints available, it's simpler than ever to find your perfect fit. Here are the steps for choosing the ideal shade for your skin type:
Check the undertone of your skin – warm, cool, or neutral.
Look for the right shade of foundation according to your skin tone.
Test the foundation on your jawline.
Check your foundation in natural light to make sure it matches your skin.
Apply the foundation to the rest of your face and blend well.
Consider your skin tone, undertone, and color
To find the perfect foundation color, consider your skin tone, undertone, and shade. To determine your undertone look at your neck or wrist. Neutral tones are pale pinkish-white with a hint of yellow for warm tones, and a hint of blue for cool tones.
Finding the right shade can be tricky. Many makeup lines offer products from very fair to deep bronze. Test shades with similar hues to your natural undertones. When trying shades, choose one lighter for daytime use, and one darker for nighttime use. Look at yourself in natural light – store lighting can change how colors appear on your face.
Test the foundation on your jawline
Testing foundations on the back of your hand isn't the best way to pick a color that matches your skin tone. A better option is to apply a test strip of foundation onto the center of your jawline, one inch below your ear. Include some of the areas near your ear too. This will show how the foundation looks on exposed facial skin.
Your makeup artist can adjust the outcome by blending colors from either side of any boundaries created by the foundation. For example, if you select a perfect match for color, but your face is slightly darker or lighter, they can mix two colors to lighten or darken. This creates an even shade that blends with other facial features.
For best results, test multiple colors at once. Compare and decide which shade looks more natural. The key is to find a nuance that almost disappears into your natural undertones. It should provide enough coverage, not too much so it looks like you overused makeup.
Use a shade-matching guide if needed
Choosing the correct color foundation is key for a great result! If you can't find a perfect match, try a shade-matching guide. Online companies offer helpful resources like Sephora's "shade finder," to match your skin tone and type. Brands also provide downloadable guides like MatchMyMakeup or color IQ to narrow your search.
Finding the right foundation shade takes time and trial and error. Yet, these guides give you a starting point for testing shades online or in-store.
Other Important Factors
Picking the perfect foundation for your skin can be tough. Search for formulas with no harsh chemicals or ingredients that can irritate your skin. Also, check if it has SPF protection. Here, we will discuss more factors to think about when choosing a foundation:
Check the ingredients list for any potential irritants
Check the ingredients list for possible irritants when shopping for a foundation. Even if you don't have sensitive skin, know what fragrances, dyes, and preservatives are included. They may cause skin issues.
If you're sensitive, pick products with fewer oils, waxes, and fragrances. Also, avoid foundations with lanolin and SD alcohol (denatured alcohol). Most contain synthetic powders like talc or mica, so read the label.
Watch out for natural irritants, such as rosemary oil, bergamot oil, and nutmeg oil. Plus, beware of preservatives like parabens and formaldehyde-releasing preservatives. These can be harmful over time. Always check the label for what is included in your beauty product!
Make sure the foundation is non-comedogenic
Before you select a foundation, make sure it's non-comedogenic. This means your pores won't be clogged, which leads to breakouts and skin irritation. Non-comedogenic foundations are made to let your skin breathe while still giving you coverage. Read the label and test out a sample beforehand.
Avoid products with added fragrances, alcohol, or dyes. They can irritate your skin and cause long-term harm. Some preservatives may also be comedogenic. Those labeled "naturally preserved" are less likely to be so. Look for 'dermatologist-approved' labels. This often means it's non-comedogenic and irritation-free.
Look for SPF protection if you're in the sun often
If outdoors a lot, choose a foundation with SPF. This safeguards your skin from the sun's UV rays. Sunscreen is essential for daily skin care. Foundations with SPF give extra protection. Check the label for active ingredients. Some SPF foundations come in darker shades for a bronzing effect.
SPF makeup suits all skin tones. Dermatologists suggest a 15 SPF for optimal protection. Fair skin tones should consider 30 SPF if in direct sunlight for more than 15 minutes.
Frequently Asked Questions
Q1. What is the best foundation type for my skin?
A1. The best foundation type for your skin will depend on your skin type and skin concerns. If you have oily skin, a matte liquid foundation is a great choice; if you have dry skin, a hydrating foundation that includes hyaluronic acid or other skin-soothing ingredients might be best.
Q2. How do I determine my skin type?
A2. To determine your skin type, start by cleansing your face and waiting about 30 minutes for your skin to return to its natural balance. Then, look for signs of oiliness or dryness. Oily skin is usually shiny, while dry skin may feel tight or look flaky. Combination skin usually has a combination of both types.
Q3. How do I know if a foundation shade matches my skin tone?
A3. The best way to determine if a foundation shade matches your skin tone is to test it on your jawline. Choose two or three shades that look close to your skin tone, and then test them on your jawline. If a shade disappears, it's a good match.