Rosy and pink lips are a dream of every women. Rosy and pink lips always menace the beauty and make our smile pretty as well. Pink lips are one of the element which always give a charm to everyone and give a appealing look. On other hand, there are so many girls and women who are facing the problem of dark lips. Yes, dark lips are one of the biggest problem among women. Dark lips can easily tarnish our personal image and also cause of embarrassment. No any one can get compliment with dark lips. While, the dark lips are always destroy our whole beauty in any occasion or gathering.
In this post, we will give you some natural home remedies and tips for how to get rid of dark lips naturally. Let's check out below:
Causes Of Dark Lips:
There are so many reasons behind dark or black lips, which are very common and related to our daily routine life. Such as:
Allergies
Using of Too Much Caffeine
Excessive Smoking
Hormonal Imbalance
Exposure to UV Rays
How To Get Rid Of Dark Lips Naturally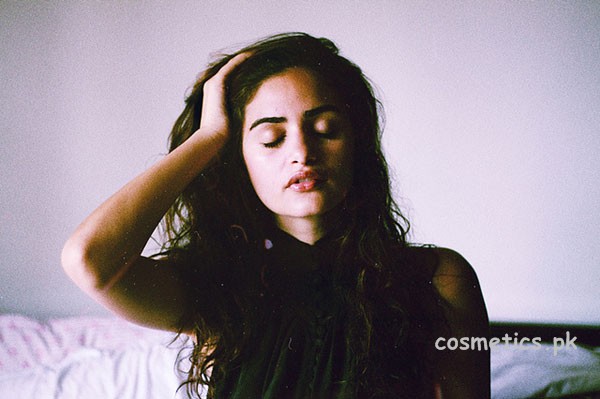 There are so many ways through which you can easily get back your pink and rosy lips. These some home remedies which will definitely give you a best results. Let's check out below:
1. Honey is one of the main resources who has so many benefits for health and skin as well. Apply honey on your lips whole night to get back your rosy lips with soften and glossy look.
2. Lemon is an another very useful for lighten the dark lips. Apply and massage the fresh squeeze lemon juice on lips and leave it for whole night.
3. Take castor oil and mix it with almond oil. Apply the mixture on your lips and gently massage. Leave the mixture for whole night for better result.
4. Cucumber extracts are also using to lighten the dark lip. You can use this application daily for better result.
5. Take some fresh rose petals and crush them. Mix these rose petals with castor oil and glycerine. Apply the paste on your lips daily for restoring the original color.
6. Take a ripe banana and mix it with some amount of honey and milk cream. Mix these ingredient nicely until you get a paste. Apply the mixture daily for lighten the lips color.
7. Using of Aloe Vera is also very effective for dark lips.
8. Take a tablespoon of milk and mix a pinch of salt in it. Apply the mixture on your lips and leave it for 10 to 15 minutes. It will be help you to get pink lips back.
These all easy home remedies will definitely helping you out from the question how to get rid of dark lips naturally. You should get a best results by implementing these tips.
Girls!! if you like these home remedies and will give you better result then share this post with your friends and cousins. Thank you for reading this article 🙂 Hopefully, you will get an answer of How to get rid of dark lips naturally?