Do you know the importance of beautiful feet in your life? Do you know that foot are playing important role in enhancing the personality? if yes then you must know that how to get beautiful and pretty foot easily. It is very important to take good care of foot becasue they always enhance the personality of anyone.There are so many ways to get beautiful foot but in this post we are here going to share with a treatment which is very essential for our foot is Pedicure. In this post you will know how to do pedicure easily at home below.
How To Do Pedicure Easily At Home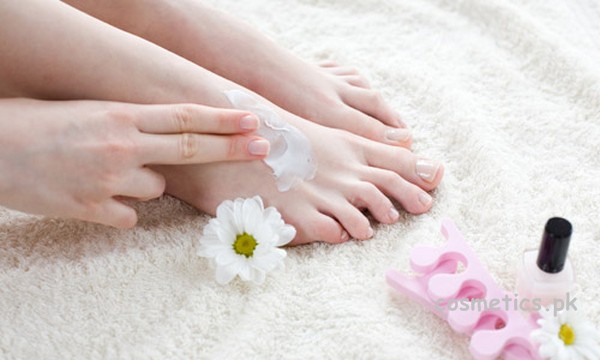 Pedicure is one of the best way to get pretty and beautiful foot. Pedicure is the treatment through which we can take care of our foot and nails very well. For this pedicure treatment,  women go for saloon and pay so much. But here are some easy steps of pedicure which can do easily at home. Let's see below.
Step#1:
Take a tub with full of warm water and mix some bath salt in it. Put your foot in this tub and leave it for 10 minutes and relax. This will remove dirt from your foot.
Step#2:
By using of nail polish remover to remove dirt and black spots from nails. Use the nail polish remover without acetone, because it will dry your foot. Put your foot again in the tub for cleanse.
Step#3:
Now take toenail clipper and remove all the dead cells from nails and cuticles. If your nails are looking yellow due the excessive use of nail polish then buff your nails slightly. This will give your nails a whiten color. Put your foot again in the tub for 5 minutes.
Step#4:
Apply some moisturizer cream on your foot and remove dirt and dead skin from your heels with the hep of pumice stone. Afterward, remove the cream from your foot and wash your foot in the tub.
Step#5:
Apply some massage cream on foot and massage them nicely in a circular motion. It will increase the blood circulation which is very important for foot.
Step#6:
Now apply nail polish and shiner to give a beautiful look to your foot.
By following these steps of how to d pedicure easily at home, you will get clean and fine foot forever.Girls!! you are now ready to do pedicure easily at home through these steps. If you like this post then share it with your friends 🙂