Hair Coloring is a very common today's either it is need or fashion.Hair coloring gives a diva look to our hairs and here are so many styles for coloring hairs.Hair coloring is a very difficult process but it is very easy for professionals that's why we prefer most to go a salon for coloring our hairs.
Here are i m going to share with you most easy and basic steps for coloring your hairs at home..After following these steps you will get fashionable and natural look of hairs.
Apparatus:
Plastics Gloves.
Protective Cape.
Old Towel.
Newspaper or Sheet.
Wide-Tooth Comb.
Plastic Applicator Bottle.
Petroleum Jelly.
Branded Hair Color.
Precautions: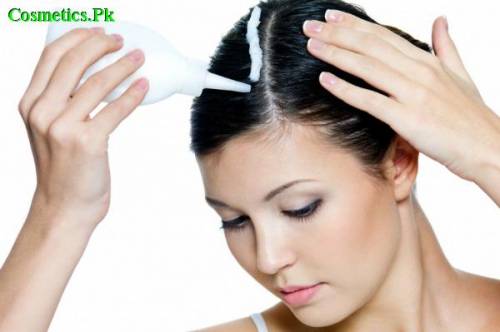 It is necessary that shampoo your hair before applying color but remember doing shampoo before at least 24 hours ago.Always apply the color to dry hair.If your hair is tangled then comb it but keeping the comb away from scalp.Remember if your scalp has abrasions, cut, open sores and any sign of disease then do not apply color to your hair, it will damage your scalp very badly..
Method:
Firstly put on the towel on shoulders and gloves on hands.Apply petroleum jelly or any protective cream all around your hairline which protect your skin from stain.Mix the color according to the manufacturer's instructions and then start coloring from the most resistant area.Where the hair is lightest if darkening with color and where the hair is darkest if lightening with color.Remember fisrtly cover the root or regrowth areas.Atlast follow the instructions for timing on the root area and then proceed as directed..
Rinse and wash your hair with best suits conditioner with your hair type..
Hope you will now ready to hair coloring at home by following these useful tips..