Makeup is one of the most important part of our life. Makeup products have so many importance among the women's life. Women always paying so much amount of money to purchase branded and fashionable makeup products. Makeup products are very expensive that's why they need extra care and attention. As we all know that, it is very irritating to find out the makeup products when we have less time to prepare for party or outing. So, it is very important to store your all makeup products in a place in specific terms. A women should have to organize their beauty products with best tips and tricks. Here in this post you will find best tips and ideas to organize your beauty products below.
(Read Also: Makeup Essentials For Makeup Bags)
How To Organize Your Beauty Products
There are several ways through which you can easily organize your beauty products in a save place. You can simply keep your makeup products separately and also place them in one place but in separate sections.
1. Makeup Brushes: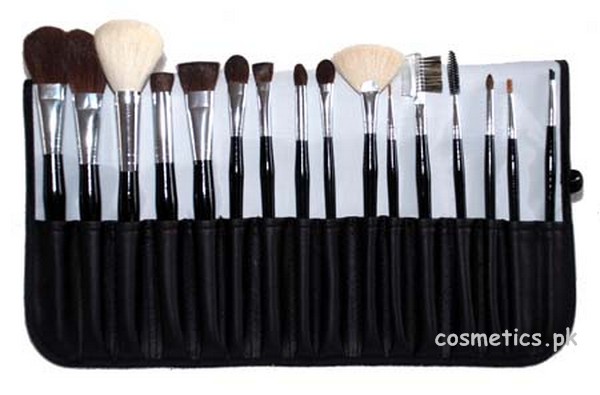 Makeup brushes are most important part of whole makeup products. They are using to apply makeup, that's why it is very important to keep save your all makeup brushes in a better place. You have so many options like you can simply, put your all makeup brushes in a mason jar. You can also use brush bags to keep them save and clean.
Another option is to place them upright in a jar that is filled up with colorful stones to look pretty. You can simply use glasses box to keep your makeup brushes away fro outside dust.
(Read Also: How To Clean Makeup Tools)
2. Eye Shadows: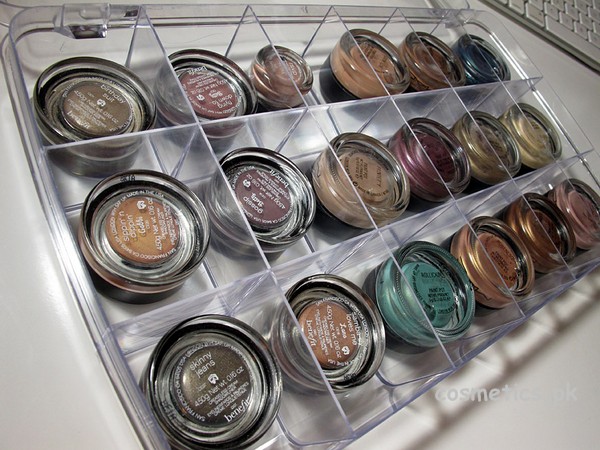 Organize  eye shadows are the hardest task because every brands' eye shadows come in a different shape and size. So, it is simple to use large makeup box to keep them in a place. You can also use makeup hangers to keep eye shadow in a line.
Another option is to keep them in a visible glass boxes that are eaisly available in markets. You can eaisly put your all eye shadows separately in one makeup box. You can also use these boxes for foundations, compact powders and blush on.
3. Nail Polishes: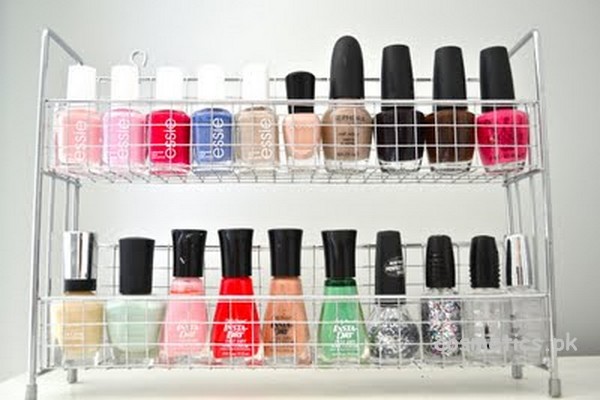 Women are very crazy and passionate about to purchase different colored nail polishes. A woman must have over 200 nail polishes in her closet and that's why it is sometime very hard to organize them. You can simply use glass beauty box to keep all the nail polishes in a place. You must have to use glass boxes t keep them so you can eaisly find out the color you want.
You can also use candy jar to keep the nail polishes in one place. Candy jars are eaisly available in markets to hold up to 60 nail polishes.
4. Perfumes:
Perfumes are the must have beauty products for women. A silver three-tired spice rack is the most essential need for women who have a wide range of perfumes. You can simply keep up to 12 to 15 perfumes bottle in one rack.
5. Lipsticks: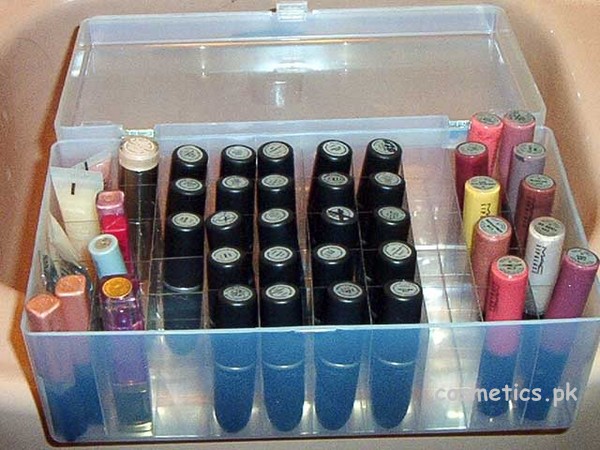 Lipsticks, lip glosses and lip pencils are the most common and usable makeup products for women. There are so many options to organize your all lipsticks in a place. You can use simply a makeup box or bags to save them. You can also use magnetic pots to any metal surface and contains all the lipsticks, lip glosses, lip pencils and even eyeliners in one place.
(Read Also: 10 Cute Cosmetics Box)
6. Miscellaneous: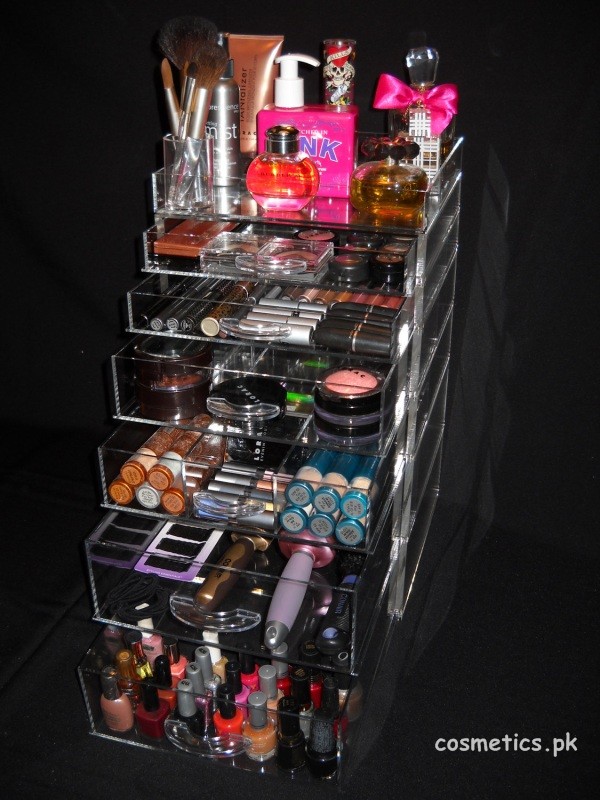 Most of women want to organize their all beauty products in one place so that they find them easily. You can simply use big sized makeup boxes that contains separate sections for all makeup products. You can also make a choice of multi-functional makeup hanger to store various products like perfumes, lipsticks, nail polishes, eyeshadow and so many more. You can hang this makeup hanger inside your wardrobe or just right after your mirror. These hangers are eaisly available in markets because they are most popular and demanding makeup organizer.
Through these tips and ideas, you can now easily organize your beauty products. How do you organize your beauty products? 🙂