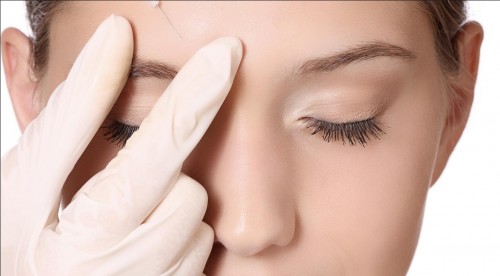 It is very important to use safe cosmetics and makeup products if you want to avoid skin irritations and allergies. According to a survey most of the women does not know that the ingredients which is using in the product is harmful or not, they just purchase them and use them because they find them very worth trying after watching on television ads or review blog. However most of them contain different chemicals and preservatives that are mandatory to keep these products in an stable condition. Have you ever think that if these products specially those are cheap and low in price are safe? The majority of the branded cosmetics have natural ingredients that are not harmful to your health but many of these companies or brand which are cheaper and manufacture them chemically and that is where it comes dangerous to your skin.
Your skin consume a large part of the product which is applied on your face or body. Your skin absorb these chemicals and fragrance which is used by the product manufacturer which will dry your skin and irritation and allergies would occurred. If you are using cheap makeup products since long time then it can lead you to skin disorders i.e dryness, eczema, acne, cold sore or rupus. That is why i found these ingredients which are very dangerous for your skin and mostly cheap cosmetics companies are using them. So before buying please review the product and read the ingredients and if that product using one of these ingredients then do not buy.
13 Dangerous Ingredients That Should Be Avoided
Dietylhecin phthalate
Sodium Lauryl sulfate
Triethanolamine
Imidazolidine urea
Phthalates
Parabens
Sodium Laureth sulfate
Methylparabens
Monoethanolamine
Triclozan Formaldehyde
Dibutyl phthalate
Artificial musk
Diethanolamine
Pregnant women should highly avoid cheap cosmetics products for her and her baby. This could be very dangerous for her, of course a expensive makeup can not be costly than your coming baby.