Men's Hair Care And Grooming, One of the most important aspect in the personality of a man is his Hair. Hair not only enhance the personality of a man but also gives them sense of confidence in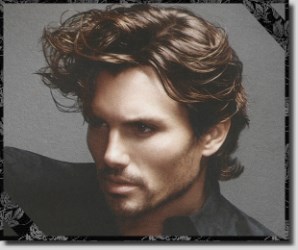 return as well. It a very famous proverb that " A healthy Brain in a Healthy Body." So we can say that "Healthy Hair on Healthy Scalp." There are different types of hair as far as their colors,textures, lengths etc are concerned. Following are few types of hair.
Men's Hair Care And Grooming
1. Dry Hair
Dry Hair type is very common. In this condition hair become very dry which in turn causes frustration.There are few reasons which can cause "Dryness Of Hair." Which are mentioned as follows.
a. Less intake of drinking water.

b. Constipation can be a reason od Hair Dryness as well.

c. Excessive and Aggressive useage of Hair care Products like Hair Dyes,Shampoos,Gels etc.

d. Direct Exposure to the UV (Ultra Violet) Rays.
Tips for the Care & Grooming of Dry Hair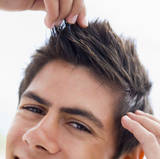 1. Dryness is caused due to less production of Sebum(Oil produced by the scalp) so to aviod this condition try to moisturise your scalp with oil.
Take a Table spoon of Coconut Oil and warm it gently over the heat then apply it over your scalp very lightly massage it.
 Take a Table Spoon of Sesame Seed Oil (Til Ka Tail) warm it on very low heat add a Tea spoon of Honey in it.Mix it well and then apply it on your scalp.
2. Normal Hair
As it is evident from its name Normal Hair can be considered as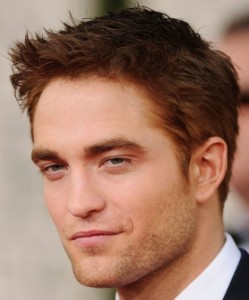 healthy hair.Normal Hair are very easy to maintian and manage.Folowing are few tips upon which you can maintain your Hair's Health.
Tips for the Care & Gromming Of Normal Hair
Brush Your hair daily as combing can increase the blood circulation of your scalp and Hair get more oxygen from the atmosphere as well.
 Try to avoid Hair Sprays and gels as they tend to block scalp pores and cause dryness and dandruff as well.
Take one Tea spoon of mustard oil and add equal quantity of ginger water (Adrak Ka Pani)warm it over gentle heat until ginger water evaporates and after kooling down this mixture apply it on to your hair.It is good remedy for hair disease known as Aplopecia(Bal Khora).
3. Oily Hair
Oily hair are easily distiguishable hair. In this condition hair look greasy as if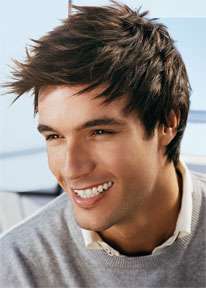 someone has applied oil on to the scalp. This condition is normally caused by the excessive production of sebum.This sebum dries off the scalp and it becomes flaky. These flakes causes Hair dandruff and Hair fall too.Following are few tips for oily hair.
Tips for the Care & Grooming of Oily Hair
Try not to brush much as excessive hair brushing activates sebacious glands which produces more and more sebum.
Use good quality shampoo for oily hair type.
 Do not apply oil on oily hair as it tends to get hair sticky and unmanageable.
Take one whole lemon, squeeze out its juice and mix it with a cup of water (Normal tap water) and after shampooing your hair apply this mixture on to your scalp.Let it stay for few minutes and then finally rinse it with tap water.This tip will not only give shine to your hair but also minimise the oil present on scalp.