If we talk most popular and talented Pakistani fashion designers for both men and women then we should mention the name of Amir Adnan. Every year, Amir Adnan showcased wide range of collections for men and women. The main reason for the increasing popularity of Amir Adnan is his unique and stylish collections. As we know that winter season is almost arrived within few weeks so every fashion designer is showcasing his collection for men and women. This time, Amir Adnan is back with his new collection for males. Recently, Amir Adnan has launched his latest and exclusive winter fall collection 2012 for men. This fall collection 2012 by Amir Adnan is very decent and trendy. Amir Adnan fall collection 2012 includes stylish kurtas and decent shalwar kameez for men. Moreover, men can wear these kurtas with jeans and pajamas. So all men who would love to wear decent and elegant kurta shalwar or shalwar kameez they should give a quick look at the latest winter fall collection 2012 by Amir Adnan.
Moreover, men can wear these winter dresses for attending parties, functions and festivals. In this post, we are presenting few pictures of Amir Adnan winter fall collection 2012. In this fall collection 2012, Amir Adnan used decent and ideal winter colors like white, brown and black. This fall collection has been showcased in the form of photo shoot and photography has been done by Ayaz Anis. For our male clients, we would like to mention that Amir Adnan outlets are located in all major cities like Lahore, Karachi, Multan, Islamabad, Faisalabad, Gujranwala, Hyderabad, Sialkot, Gujarat and Dubai. If any man wants to buy this menswear collection then he can easily contact Amir Adnan through his email address. The email address is given below:
Email address: [email protected]
In simple words, we can say that Amir Adnan collection 2012 is simply decent and perfect for winter season. Just stay a bit here and check out the few pictures of winter fall collection 2012 by Amir Adnan for men.
Amir Adnan Fall Collection 2012 For Men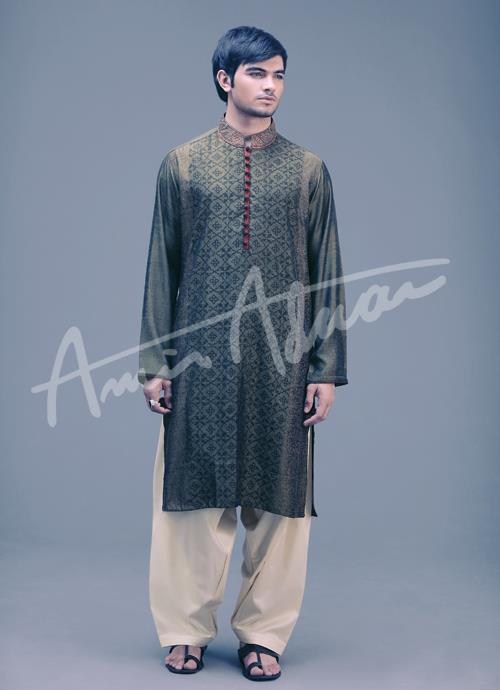 Decent Fall Collection 2012 By Amir Adnan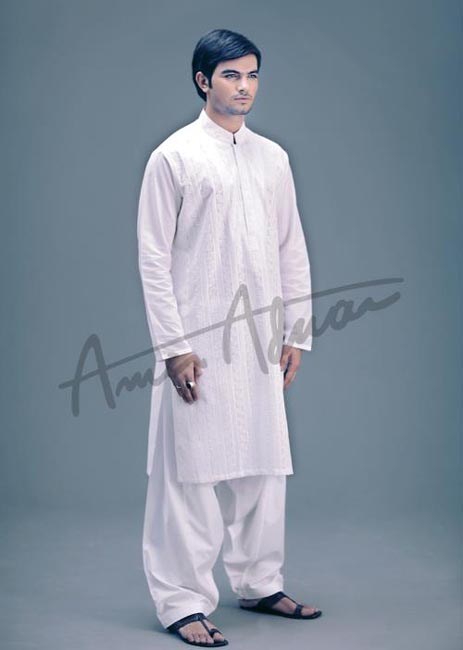 Few Pictures Of Amir Adnan Fall Collection 2012