Sonar Jewellers is the popular and leading jewellery brand and it is the joint venture of Hamna Amir and Syma Raza. Hamna Amir is the talented fashion designer and Syma Raza is the reputable graphic designer. They established their jewellery brand almost three years back. The main objective of Sonar Jewellers to showcased beautiful jewellery collections. Recently, Sonar Jewellers participated in Pantene bridal couture week and they showcased their bridal jewellery collection. The main products of Sonar Jewellers are cufflink, rings, bracelets, mala, broaches, necklaces and many more. In this bridal week, they presented their beautiful and stunning bridal jewellery collection. This bridal jewellery collection 2012 includes contemporary and unique designs of jewellery. In this jewellery collection, they used gold, silver, palladium and precious stones. So all future brides and those women who would love to buy jewellery they should give a look at the latest bridal jewellery collection by Sonar Jewellers at bridal couture week.
In additionally, in this jewellery collection women will find wide variety of jewellery like necklaces, rings, bracelets etc. Here we are presenting the complete collection of Sonar Jewellers. Moreover, all jewellery sets includes unique and attractive designs. Future brides can wear these jewellery sets on their wedding days. Apart from wedding days, women can also wear these beautiful jewellery sets for their evening parties and night gala parties. For knowing the further details and online orders, you should contact Sonar Jewellers through email address and phone numbers. The email address and phone numbers are given below:
Email Address: sonarjewelry@gmail.com
Phone Numbers: +92-302-844 8408, +92-300-4000 520
In other words, we can say that Sonar Jewellers bridal jewellery collection 2012 is simply elegant and stunning. Just wait a bit here and give a look at the beautiful pictures and you will definitely like all jewellery sets.
Sonar Bridal Jewellery Collection 2012 At Bridal Couture Week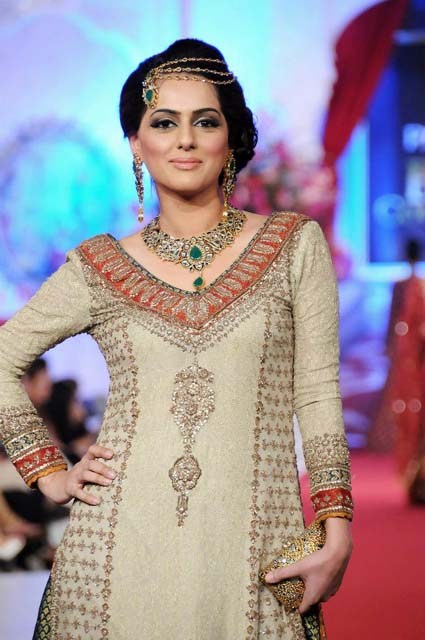 Stunning Bridal Jewellery Collection 2012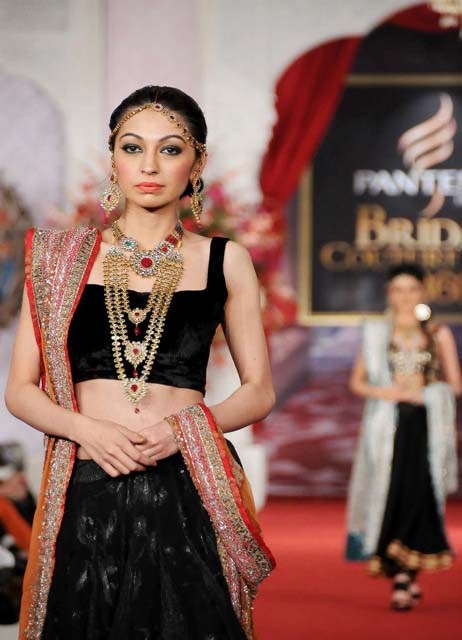 Few Pictures Of Sonar Bridal Jewellery Collection 2012