HSY means Hassan Shehryar Yasin is one of the most talented and prominent fashion designer of Pakistan has been working in the field of fashion since very past year ago.HSY offers casual wear, seasonal collection and formal wear to bridal wear collection for both men and women.HSY has gained so much fame in this field because of his tremendous and fashionable exclusive collections.
Recently HSY has launched his spring/summer collection 2012 for men and women both included beautiful lawn dresses in a vibrant yet bright colors.After that great launch HSY has showcased his stunning collection for men and women both at PFDC Sunsilk Fashion Week 2012, Day 4.This marvelous collection was inspired by the luxury resort lifestyle of Mediterranean.In this collection by Hassan Shehryar Yasin 2012 chic and soft fabrics are used  in a pure white, off-white and golden colors..
Just check out this outclass collection by HSY at PFDC Sunsilk Fashion Week 2012, Day 4..
HSY At PFDCÂ  Sunsilk Fashion Week 2012, Day 4.
HSY Collection 2012.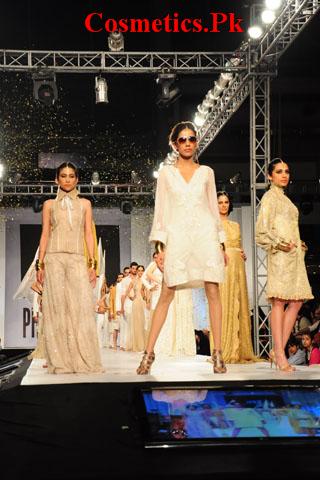 Complete Collection: